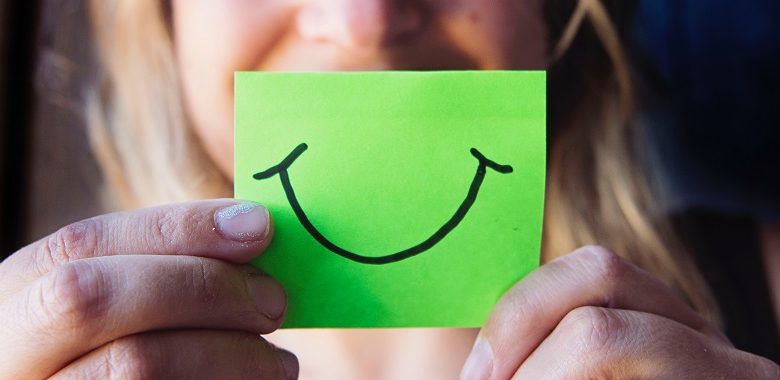 The outbreak of the coronavirus has seen the mood in the UK – and indeed across the globe – darken to one of fear, anxiety and gloom. But, even when skies are grey, there is always a ray of light. Here, we want to make you smile with 10 things that will lift your mood.
1. Rainbows in windows
Up and down the country, colourful drawings of rainbows have been popping up in people's windows. Encouraged by their schools as a way to spread hope, kids have been adding their rainbow artwork to their front windows for passers-by to enjoy.
There are lots of examples of these rainbows in windows online, but we particularly like this video showing the sign for a rainbow in Makaton, created by Makaton by Lucinda.
Makaton for 'Rainbow' 🌈

This sign might come in handy for those who are putting rainbows in their windows to spread a little happiness 🌈

I actually got to press the button! 😂#Makaton #WeTalkMakaton #Rainbow #ChaseTheRainbow #DownSyndrome #WouldntChangeAThing pic.twitter.com/O9i0LRDc9C

— Makaton with Lucinda 💗 (@makatonlucinda) March 23, 2020
2. People making music from home
During the outbreak, people have been harnessing the power of technology to enable them to still make music.
From living rooms and bedrooms, people are singing, playing instruments and even putting together big-band performances, like the one below.
As an added bonus to this particular video, we also like the elephant costume. See if you can spot it.
3. Lockdown Olympics from Matt Hampton
With everyone needing to come up with more and more elaborate ways to keep themselves entertained, Paralympian Matt Hampton has started the 'Lockdown Olympics' on social media.
It involves both disabled and able-bodied people competing in fun challenges of their making, all from the comfort of their own home. Check out Matt's first challenge – the Jaffa Cake Challenge.
Jaffa cake challenge! pic.twitter.com/czNaovrRo9

— Matt Hampson (@Hambofoundation) March 21, 2020
4. Coronavirus memes and gifs
Recent years have seen a huge growth in the use of gifs and memes. But the power and popularity of them is being utilised to their full potential during this outbreak, making comedic (and sometimes political) statements on the situation and issues affecting us all.
We think this comment on the toilet paper panic buying at the start of the outbreak is spot on.
5. Liz Carr's self-isolation diary videos
We're a fan of Liz Carr any day of the week, but her silly self-isolation videos have made us love her even more.
This hat one is a particular favourite – Sunday equals Hat Day, of course. But don't feel you have to wait until next week to wear one. While at home, you can do and wear whatever you want – every day can be hat day!
Life's weird for us all with #COVID19 so here's more silliness from me & @thevjoiners as we share our #SundayHatDay with you

Grab a hat? Make a hat? Wear a hat? If others ask why? We say 'why not?'? Send us your pics

Please look after yourself & each other

Keep breathing x pic.twitter.com/MJgS6BFeoe

— Liz Carr (@thelizcarr) March 22, 2020
6. Pet pictures and videos
We all love a pet video or picture. Cats and dogs reign supreme, but pretty much anything cute and fluffy or funny will get us sharing.
So, right now, humorous pet pictures are needed even more. Twitter accounts including @PetPicsDaily and @AwwCutePets are worth following, along with Facebook page Cats, Dogs and Pets.
But we thought we'd share this funny video with advice from a dog's perspective on what to do when self-isolating. Be cautious, it's a little rude. If you want to see more from this dog, just visit Pluto's Facebook page.
7. Alpaca's visit care homes
On the subject of animals, seeing these Alpaca's visit care homes in Scotland both warmed our hearts and cheered us up.
And if that wasn't enough, residents of care homes and centres across the UK have been writing letters, drawing pictures and making videos for their loved ones to reassure them that they're safe and well.
Here's a great example (we're sorry if it brings a tear to your eye as well as a smile to your face).
8. Gary Barlow's Crooner sessions
Every weekday at 5 pm, Take That star Gary Barlow has been posting episodes of his 'Crooner Sessions', created to help entertain the nation during this time.
Each one sees him singing with a famous friend – Alfie Boe, Olly Murrs, Rick Asley, Jack Savoretti, to name a few – over a video call.
Here, watch the first with Rownan Keeting, and to see them all, head to Gary Barlow's Facebook page.
9. Praise for our NHS and care workers
Many of us were moved by the mass 'Clap for Carers' on Tuesday night that saw people up and down the country clapping and cheering to show appreciation for our NHS and care workers.
If you missed it, you can find out more about Clap for Carers on the BBC website. But we wanted to show you a light-hearted video we found of NHS staff reassuring us that the NHS and all of us as a nation will make it through.
10. Doctor Who advice
Whether or not you're a Doctor Who fan, the latest Dr (played by Jodie Witicker) has some sound advice for all of us self-isolating – we've got this!
By Disability Horizons
More on Disability Horizons…