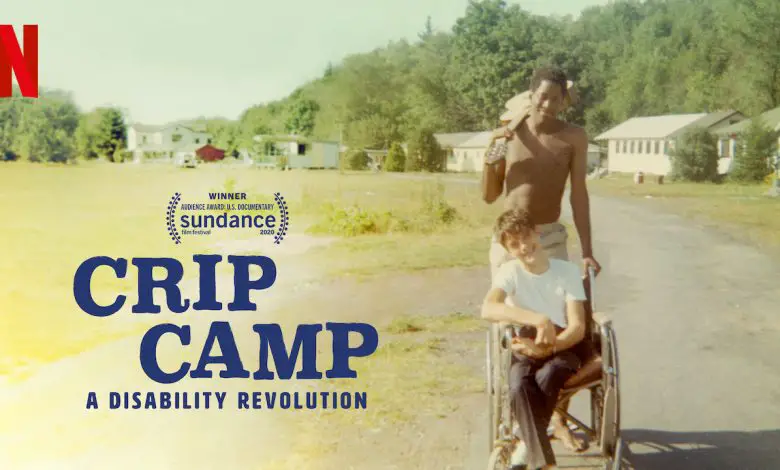 Netflix has released a new original documentary film titled Crip Camp: A Disability Revolution. It tells the story of everyday disabled teenagers in the 1970s who congregated at a summer camp and went on to make history by creating the disability rights movement.
Crip Camp: A Disability Revolution plot summary
Netflix's original documentary is a funny and heart-warming tale. It begins with footage from 1971 of disabled campers and councillors arriving at Camp Jened, a ramshackle camp "for the handicapped",  in the Catskill Mountains, New York state.
The campers have a variety of disabilities including Spinal Bifida, Cerebral Palsy, Polio, blind, deaf and learning disabilities.
Being there enables them to take part in everyday experiences – sports, cooking, social gatherings, smoking and make-out sessions – that the outside world in the 70s didn't allow.
At the end of camp, they find it hard to go home where they are either isolated, discriminated against or institutionalised.
This is what led to the campaign for disabled people's civil rights. The film follows the 20 years of protests and negotiations with the US government that followed, until the Americans with Disabilities Act was finally created.
What is the American with Disabilities Act?
The Americans with Disabilities Act (ADA) is defined as: "A civil rights law that prohibits discrimination against individuals with disabilities in all areas of public life, including jobs, schools, transportation, and all public and private places that are open to the general public. The purpose of the law is to make sure that people with disabilities have the same rights and opportunities as everyone else."
The ADA was signed into law by President George H.W. Bush in 1990 following almost two decades of campaigning and protests by disabled people and other civil right supporters across the United States.
The campaign for disabled civil rights in America was started by wheelchair user and disabled activist Judith Heumann, who was a member of the Camp Jened family and the founder of the organisation Disabled in Action.
She has continued to advocate for disabled people's rights throughout her career and served as Special Advisor for International Disability at the U.S Department of State.
The production of Crip Camp
Crip Camp was co-directed by former camper Jim LeBrecht, who has Spinal Bifida and was a previous camper. He is also an award-winning sound designer for film and theatre.
The documentary also features original interviews with other former campers, including Judith Heumann (who Disability Horizons has perviously interviewed), Denise Sherer Jacobson, Neil Jacobson and Lionel je' Woodyard.
The film took five years to complete, with a broad range of research sources. The film-makers hope the project will create greater public understanding of disabled people and the disability rights movement.
Speaking to The Guardian, Jim LeBrecht said: "Our goal was that we could help reframe how people think about disabilities and people with disabilities…If we could get people to see beyond the old tropes seen on television and movies and really see us for who we are, then it would go a long way toward improving lives for everyone."
Our Co-founder, Martyn Sibley, recently watched it. Here's his review of the documentary:
Crip Camp: A Disability Revolution is available to watch on Netflix.
By Emma Purcell
More on Disability Horizons…