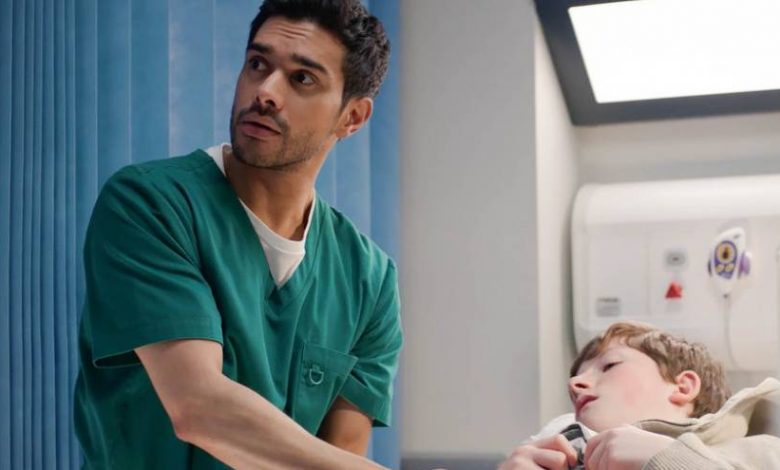 The BBC medical drama Casualty recently aired a three-part storyline featuring the real-life story of a young boy with a learning disability who almost died in hospital due to health inequalities by medical staff.
Young boy with a learning disability encounters a near-death experience due to misdiagnosis
Alex Haslam, who has a learning disability, is a 13-year-old boy from Upton in Chester. When he was aged 10, he was admitted to hospital with stomach pains. But doctors were unable to diagnose him correctly because of his disability, which resulted in severe complications and meant he almost died.
Although Alex does have the ability to speak, he doesn't demonstrate signs of pain, such as crying and facial expressions. He also doesn't tell people he is unwell unless somebody asks him.
Due to the lack of communications by medical staff, Alex ended up with appendicitis, complications from the operation, which went undiagnosed for months, and most recently liver abscesses resulting in sepsis.
Speaking to Enable Magazine, Alex said: "It is important to tell my story because it might save another child's life, I hope that doctors will understand me and children like me better because it is on Casualty."
BBC Casualty highlights inequality for patients with learning disabilities
The three-part storyline in Casualty was based on the real-life events of Alex's experience in the hospital.
Howie (played by actor Stephen Thompson, who also has a learning disability) and his mum Nicola (played by Catherine Ayers) were repeatedly turned away because the doctors don't think that anything was wrong with Howie.
!SPOILER ALERT!
In the first episode, viewers discovered that Howie has Global Developmental Delay. He was examined by staff at the emergency department, but all test results were clear so Howie was discharged.
In the second episode, he was diagnosed with a urine infection and sent home with antibiotics.
However, Howie's symptoms did not improve and he returned to the emergency department of Holby City Hospital for the third time.
In the final episode, which aired this Saturday, fans learnt the truth about what was wrong with Howie and receive the right treatment.
The producers of Casualty teamed up with Alex Haslam, Angela Black and the learning disability charity Mencap to get support with researching and scripting the storyline.
Mencap launches the Treat Me Well campaign
Charity Mencap has launched the Treat Me Well campaign to improve awareness and knowledge amongst medical professionals when treating patients who have learning disabilities.
According to Mencap's research, 1,200 people with a learning disability die in hospital each year avoidably.
The campaign calls on NHS staff to make reasonable adjustments for people with learning disabilities. This includes:
longer appointments
information being explained in clear accessible language
precise questions asked about the patient's symptoms.
You can catch up on all three episodes of Casualty by visiting the BBC iPlayer.
Do you or a loved one have a learning disability and experienced similar care from medical professionals when feeling unwell? Share your stories in the comments box or social media, using the #TreatMeWell.
By Emma Purcell
More on Disability Horizons…