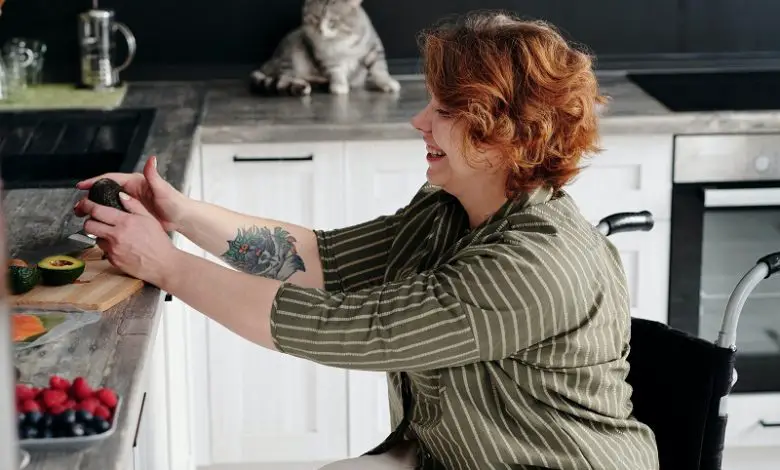 News
Disabled people face waits of more than two years for vital home adaptations
Disabled people face long waits for vital adaptations to make their homes more accessible, and 57% of people surveyed found filling in a Disabled Facilities Grant application 'difficult' or 'very difficult', according to new research by leading disability charity Leonard Cheshire and a survey with Disability Horizons. 
Having conducted freedom of information requests*, out of 180 councils across England, Leonard Cheshire found that more than 2 in 3 councils (67%) have some disabled residents waiting longer than the 12-month statutory deadline for completing home adaptation work after applying for a Disabled Facilities Grant (DFG).
Worst still, almost a quarter of councils (23%) show some disabled people waiting after council approval for more than two years before accommodation changes are complete.
In addition, a spring 2020 Disability Horizons survey of 66 people found that the earlier application process challenging. It revealed that 20 out of 35 disabled people (57%) found filling in a DFG application 'difficult' or 'very difficult'.
The importance of home adaptions
Crucial works, such as widening doors, putting in grab rails or making kitchens and bathrooms accessible, allow disabled people to wash, cook and clean safely and often more independently. The survey showed that people needed:
the bathroom refitted – 64%
the doors widened – 54%
slopes or ramps added – 48%
handrails added – 34%
the kitchen refitted – 31%
The works can reduce or, in some cases, remove the need for social care. Without changes to make housing sufficiently accessible, people are at risk of physical injury and mental health problems.
Demand for Disabled Facilities Grants
Demand for DFGs rose by 27% over the past four years (2015 to 2019). By law, councils are required to approve or reject DFG applications within six months and then ensure that works are completed within 12 months.
Almost half of the councils (48%) had at least one example of missing the initial six-month deadline to approve or deny completed DFG applications. The figure could have been even higher because some councils did not provide this information.
Delays with Disabled Facilities Grants
Rene Gollenberg-Ryder, 38, lives in Bristol and uses a wheelchair. The former children's social worker has Ehlers-Danlos Syndrome (EDS), which means she endures frequent dislocations and injuries.
When she could no longer get upstairs to the bathroom after a series of falls, Rene enquired about a DFG in 2016. Several delays meant that work was not completed until years afterwards.
Rene said: "It was a very stressful period before the bathroom was done. For three years I didn't have a shower in my own home. It was really hard to wash my hair in a bucket while sitting on the commode in the living room."
Rene found that construction work did not happen when planned, and it was of poor quality. She added: "Unfortunately, it took a long time before the work started. Builders overcharged the council and did a really poor job. A few months on, it is falling apart and there are ongoing issues with the builders' work being of a very low standard."
Gemma Hope, Director of Policy at Leonard Cheshire, said: "Disabled Facilities Grants are vital for disabled people.
Underfunded councils need more resources to ensure that demand for these vital adaptations is met, so that people can have homes that meet their individual needs. We want councils to ensure disabled people wait no longer than eighteen months for essential adaptations to their home."
By Leonard Cheshire and Disability Horizons
More on Disability Horizons…
*Leonard Cheshire sent a Freedom of Information Request to all 343 councils in England. Only 319 councils had responsibility for DFGs. It received 180 complete responses between January and May. 
It tracked demand between financial years 2015/16 and 2018/2019. The completion rate is tracked between 2015/16 and 2017/2018 (some authorities submitted responses before the 12-month deadline for 2018/19 had elapsed).