A team of disabled veterans and civilians are competing in an ultimate adventure to conquer the World's Toughest Race: Eco-Challenge Fiji, in which they'll race against 65 other teams through more than 400 miles of dense jungles, steep mountains, winding rivers, treacherous oceans, and dangerous swamps.
Team Unbroken features four members from America who have combat disabilities, wounds and internal struggles. They are a team of veterans and civilians who are racing to remind themselves, and others, that you may be wounded, but you remain "unbroken".
World's Toughest Race: Eco-Challenge Fiji
Filmed last autumn and hosted by celebrity survival expert Bear Grylls, the gritty and unpredictable World's Toughest Race: Eco-Challenge Fiji will be premiering in a 10-episode series on Amazon Prime Video for sports fans and adventure enthusiasts of all ages.
At its core, this programme is about perseverance. People from all walks of life and every corner of the globe join together to overcome the most incredible obstacles. The challenges lie both within the course itself, and competitors' equally daunting personal struggles, which are only magnified by the demands of the expedition.
The race consists of 66 teams with a total of 330 elite men and women athletes from 30 countries includingUSA, Australia, UK, Japan, Russia, Mexico, France, South Africa, New Zealand, Turkey and Canada whowill compete against each other and mother nature.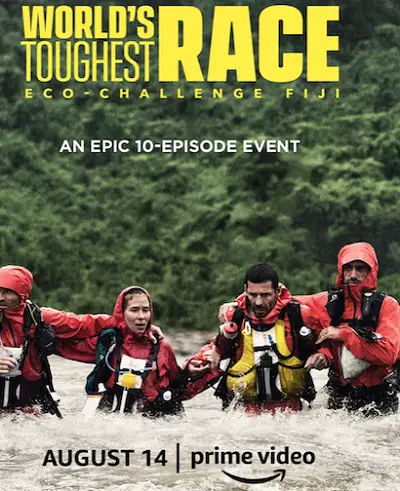 The teams will embark on 417 miles of dense jungles, steep mountains, winding rivers, treacherous oceans, and dangerous swamps in breath-taking Fiji, which will test their physical and mental endurance.
Death-defying activities include outrigger paddling, mountain biking, rappelling, climbing, white-water rafting, and epic hiking trails.
To capture the biggest adventure race production ever, there are almost 700 people assembled from 21 countries capturing the action with 109 technical crew (Zone/Embedded Ops, Field Producers, Sound, etc.) that come from all backgrounds, including adventure racing.
Team Unbroken
One of the teams taking part in the World's Toughest Race is Team Unbroken, who are four veterans and civilians from the USA who have physical, sensory and mental disabilities.
Team Unbroken members
Gretchen Evans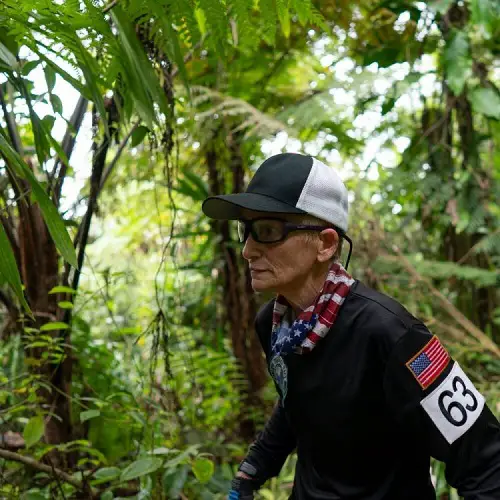 Gretchen Evans served in the US Army for 27 years and involved in several tours of Iraq and Afghanistan. In 2006, she was peppered with shrapnel and suffered a traumatic brain injury and total hearing loss, as well as post-traumatic stress disorder.
Since then, Gretchen has become an ambassador for No Barriers and is a No Barriers Warriors alumna. She also lead a group of blind and deaf teenagers through Nepal in summer 2018. Moreover, Gretchen recently published her first book, Leading From The Front. She is an avid hiker, runner, cyclist and reader.
Keith Knoop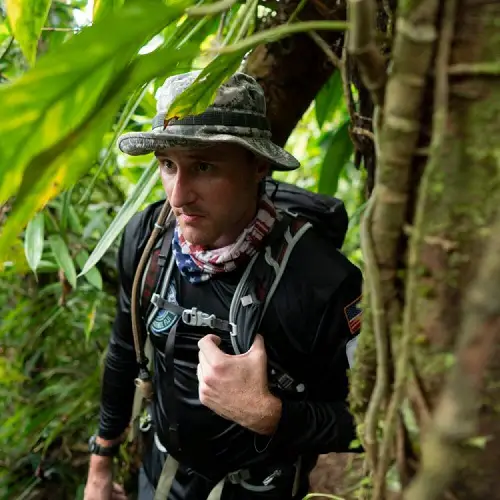 Keith Knoop is also a veteran who served in the US Army. During his second deployment to Iraq, Keith was wounded in an IED blast leaving him with a shattered right femur, broken knee and knee joint, fractured hip socket, fractured ankle, shrapnel, lower back injures and a traumatic brain injury.
Despite his wounds, Keith has persevered and has since competed in various running events, including full marathons. With his passion for physical fitness, he hopes to one day own and operate a gym.
Dr. Anna Lord Bailey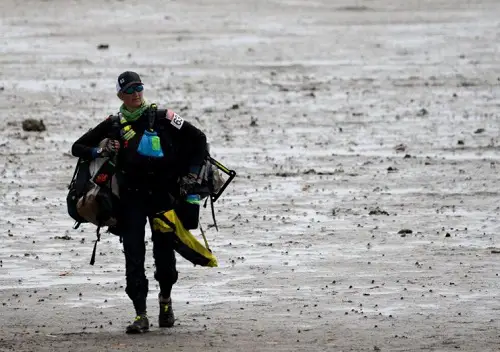 Dr. Anne Lord Bailey is a Clinical Pharmacy and Innovation Specialist at Charles George VA Medical Centre in Asheville, North Carolina. She lives with Type One Diabetes and gives herself four insulin shots a day and has to keep an eye out, especially with long and/or intense exercise.
Nothing holds Anna back though, and she will notoriously say "yes" to anything once, including multiple off-road triathlons, a marathon, several half Ironman triathlons and more half marathons than should be mentioned.
Hal Riley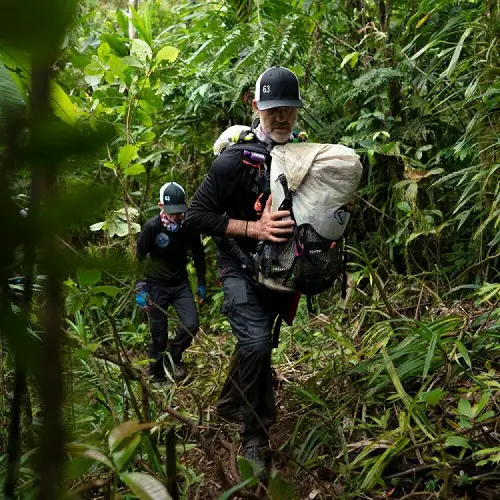 Hal Riley has been an avid outdoorsman and athlete. A boating accident as a teen left him paralyzed from the waist down from spinal trauma, four ruptured lower lumbar discs and severe nerve damage.
Despite having back pain every day, Hal is still an avid athlete and competitor who remains passionate about the outdoors, mountain biking, adventure racing, trail running, orienteering, motorcross and water skiing.
World's Toughest Race: Eco-Challenge Fiji will be streamed on Amazon Prime Video from Friday 14th August 2020.
By Emma Purcell
Image credits: unbrokenadventures.com
More on Disability Horizons…