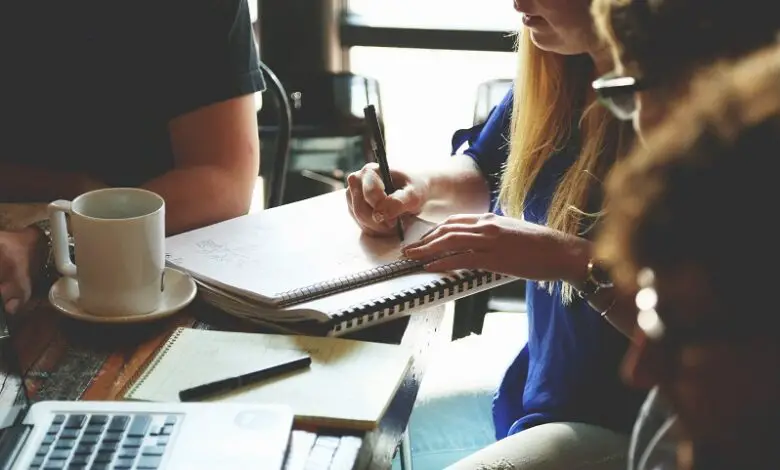 Work & Education
How an inclusive internship for disabled people taught me that 'Actually I Can'
Ria is a graduate that worked on the new Paralympics documentary, Rising Phoenix – her dream job. But getting there wasn't easy – she had to look past people telling her what she couldn't do. Here Ria, who has chronic fatigue syndrome, explains how finding Leonard Cheshire's Change 100 programme, which helps young disabled people get into work, made everything seem possible again.
When I first found out about Leonard Cheshire's Change 100, I was used to doctors, my family, and my teachers discussing everything I could no longer do. By this point, I was getting worried that the future I wanted might be impossible.
But here was an internship programme just for disabled students and graduates. Here were representatives talking about how valuable the disabled workforce is. It was such a breath of fresh air! I applied as soon as I could.
Throughout the entire interview process, training and support, Change 100 always emphasised that having a disability and needing adjustments or support bore no reflection on how successful we could be.
Getting a placement with HTYT, the production company creating Rising Phoenix, was game-changing for me. Before my disability, I knew that I wanted to work in film and television, but I also knew how competitive it was.
It therefore really helped my confidence to get to work with incredible colleagues in exactly the industry I wanted to work in and feel like I was able to do my job, regardless of my health.
My internship as a disabled graduate
When I started the internship, I knew I still wanted to work in the industry, but I had no idea which role I wanted or whether a career in TV and film was something I could actually do.
I also had to move to a new city on my own where the nearest person I knew was over an hour away. Safe to say I felt pretty scared!
I would never have believed how much I could change in just three months. By the end of the internship, I felt confident to ask for more challenges as well as any adjustments. This allowed me to grow and get more from the experience than I ever thought possible.
It allowed me to learn that my disability has taught me valuable skills, such as adaptability and resilience. It stopped me thinking about whether my future was hindered by my disability and instead saw loads of new possibilities.
The amazing people at HTYT also helped me to gain experience in the specific areas I became interested in, so I was more prepared for the roles I was hoping to apply for after the internship.
The future was suddenly exciting rather than daunting. This was an incredible change.
Working on Rising Phoenix
I was so excited to be able to work on Rising Phoenix, a documentary about people who had turned their experiences into immense, record-breaking talent.
Everyone knows at least some of the history of the Olympics, but the Paralympics is sometimes overlooked. The Paralympics is about so much more than sport. It's a movement.
The phenomenal strength, determination, and athletic ability continue to be a wakeup call to anyone who doubts or belittles people who are 'different', but it has been a long fight and there is still far to go.
It was a privilege to hear the extraordinary journeys of the athletes and the people who helped it become the event it is today, and work with people who are so driven by championing diversity. It was incredibly validating to even be just a small part in telling this story.
This is in many ways what the media is for. It has a duty to reflect the world, to tell everyone's stories. If it is not doing that then it fails everyone.
When you feel like you have to struggle with something by yourself, seeing someone with whom you relate to on-screen can make you feel so much less alone. It shows you how possible it is to realise your potential.
When media is representative and listens to the voices of diverse communities, it gives the audience not just someone to identify with and feel connected to, but can also teach the reality of what different people are going through. For those reasons, I think it is one of the most powerful tools to fight prejudice.
That message – that you can do things, that you should never be excluded – is something everyone should hear. I will always be grateful to Change 100 and HTYT for showing me that #ActuallyICan.
Leonard Cheshire's Actually I Can campaign
Leonard Cheshire's Actually I Can campaign aims to highlight positive and uplifting stories from real disabled people about their own journey to independence.
It's here to prove that attaining your goal of independence IS possible, despite any obstacles that are put in your way. This could be from the attitudes you face, the physical environment or your finances. Whatever they may be, through Actually I Can, other disabled people are showing that there are ways around almost anything.
No matter what your circumstance, independence means being able to live the life you choose – an ethos the Disability Horizons was built on too.
Find out more by reading our article on the ActuallyICan campaign. It includes full details on how you can get involved too.
By Ria Smith for Leonard Cheshire
More on Disability Horizons…