We are back with another event-filled guide to what's on in the world of disability-related arts, culture and entertainment this November. Each guide will include as many events as possible, such as art exhibitions, plays on stage, new books, film releases, upcoming TV shows and talks. 
Plus, because we know how frustrating it can be to find out whether a venue is accessible for your specific needs, we've done the hard work for you and included accessibility, location and pricing information where applicable.
The Peanut Butter Falcon

Disabled actor, Zack Gottsagen, who has Down's Syndrome, stars in his breakout role in The Peanut Butter Falcon.
The film centres around the character of Zak, who dreams of being a professional wrestler. In an attempt to kick-start his career, he runs away from his residential nursing home and befriends an outlaw, who becomes his coach and ally.
Dates: It was released on 18th October but is still being shown in most cinemas throughout November.
---
Lost Voice Guy on tour
If you are a fan of stand up comedy and of Lee Ridley, then check out his tour dates running throughout the month of November.
Read our interview with Lee Ridley from last year after winning Britain's Got Talent.
Dates: Now to 25th November.
Tickets and venues: Visit Lost Voice Guy website for full details of the locations and booking process.
---
Arts & Protest: What's there to be mad about?
This exhibition is curated by artist and activist Dolly Sen, who after experiencing mental health issues herself became an advocate for better understanding of mental health. Her work presents and explores mental health protest movement in the UK.
Dolly says: "This exhibition will honour our right to be ourselves and to be treated with humanity and respect, and even our right to stay alive, by using art to confront, to embolden ourselves with, to stand tall, and to show others they are not alone. Art is our armour to go into battle with; a way to create a world where we can claim some of our soul back."
Dates and times: Now to 8th November 2019. Open 10 am to 5 pm Wednesday to Friday.
For full details of the various talks and workshop please visit the Bethlem Gallery website.
Venue: Bethlem Royal Hospital, Monks Orchard Road, Beckenham, Kent, BR3 3BX.
Contact details: 020 32 284 101 or info@bethlemgallery.com.
---
Dialogues Towards Change: Rights and Representation in the Visual Arts
This seminar will examine rights and representation in the visual arts and the artist's role in the creation of a more inclusive and diverse arts community. The event at the Phoenix Art Space will explore the challenges and opportunities for the right to freedom of artistic expression and creation to be fulfilled. 
The seminar will be facilitated by Tony Heaton, artist and chair of Shape Arts. Guest speakers include Jo Offer from Rockets Artists and writer and curator Jamila Prowse.
Date: 9th November, 1 pm to 4.30 pm.
Venue: Phoenix Art Space,10-14 Waterloo Place, Brighton, BN2 9NB.
Accessibility: There is an access ramp into the building, one disabled parking bay at the back of the building and an accessible toilet.
It recommends contacting the venue with your access requirements after you have booked your ticket by emailing Oliver Sumner info@cvansoutheast.com.
BSL interpretation can be requested when you make your booking. There are also a number of access and travel bursaries available. 
Ticket prices: £7 to £12. Visit the Eventbrite website to book your tickets.
Contact details: 01273 603700 or info@phoenixbrighton.org.
---
Penny Pepper: The Naked Punk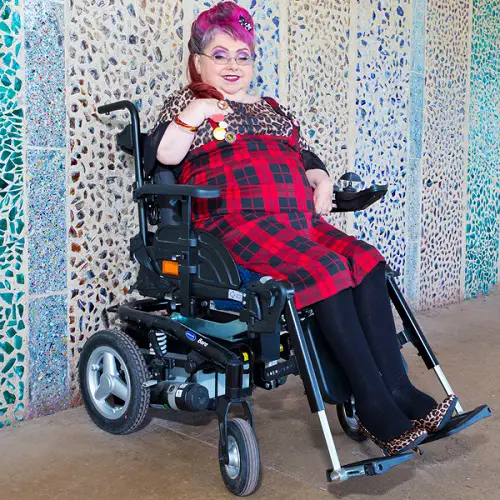 Author, poet, disability rights activists Penny Pepper has been a wheelchair user since childhood. She is also known as The Naked Punk because, as she states, "I'm 'naked' because I strive to be open in my writing, to show what needs to be shown…. to accept yourself, accept a new story."
Penny Pepper will perform her signature mash-up of poems of anger, with a backdrop of her many years in disability activism. Topics will include self-worth, and on facing life, love, failure, success, prejudice and misadventure – all from a wheelchair.
The performance will be followed by a 30 minute Q&A chaired by local activist and writer Katy Jon Went.
Date: 22nd November 2019
Time: 7 pm and the duration is approximately 90 minutes.
Venue: National Centre for Writing, Dragon Hall, 115-123 King Street, Norwich, NR1 1QE.
Accessibility: The venue is largely wheelchair accessible, with lifts, accessible toilets. It also has hearing loops, dimmable lighting and large-print brochures. Visit the National Centre for Writing accessibility page for more details.
Ticket prices: £6 or £4 for concession. You can book tickets on the National Centre for Writing website.
Contact details: info@nationalcentreforwriting.org.uk.
---
Five Years  – written and performed by Neal Pike
From 1998-2002, Neal Pike attended a special educational needs school in Nottinghamshire. Five Years is his personal account of growing up with the struggle of identity and acceptance during the years of adolescence.
We recently interviewed Neil Pike – visit our article for full details of his tour dates, locations and accessibility.
---
Disabled Women in Arts and Culture: Who's Calling the Shots? 
Disability arts organisation DaDaFest presents a panel debate about how disabled women are represented in the arts sector. The keynote speaker is Nickie Miles-Wildin, the associate director for Graeae Theatre company.
The discussion will be chaired by Dr Erin Pritchard, lecturer at Liverpool Hope University in the Department of Disability and Education.
Panellists include artists Jackie Hagan, Cheryl Martin and Tammy Reynolds, who will look at how stereotypical portrayals of disabled women affect our perception of disabled women in reality. There will be an audience Q&A afterwards.
Date and time: 30th November and 2 pm to 4 pm.
Tickets: Free event but pre-booking is essential. Visit Eventbrite to reserve your tickets.
If you can't attend, the event will be live-streamed via the DaDaFest Facebook page.
Accessibility: The debate will have British Sign Language interpretation and be captioned. The venue is wheelchair accessible and there is a Changing Places Toilet.
Venue: Museum of Liverpool, Pier Head, Liverpool Waterfront, Liverpool, L3 1DG.
Contact details: 0151 478 4545.
---
Raw inclusive cabaret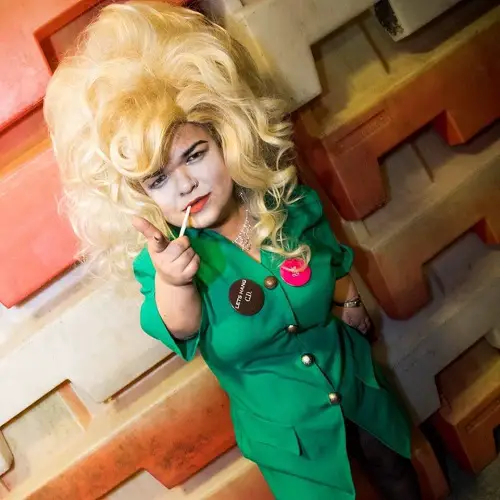 Also presented by DaDaFest, Raw is an inclusive cabaret focusing on disabled women's voices in the North West. Hosted by Liverpool legend Midgitte Bardot, it boasts an incredible line up of performers including Cheryl Martin, Ivy Profemme, Jackie Hagan and Marilyn Misandry.
Date and time: 30th November from 7 pm to 9.30 pm.
Ticket prices: £8 full price and £6 for concessions. Tickets can be purchased on the Eventbrite website.
Venue: Bluecoat, School Lane, Liverpool L1 3BX.
Accessibility: The event will be BSL interpreted and audio described. There is level access throughout and it will be a relaxed performance.
Contact details: 0151 702 5324 or info@thebluecoat.org.uk.
---
Don't forget that A Day in the Death of Joe Egg, featuring Storme Toolis from last month's round-up will end on the 30th of November, while Graeae's production of One Under is still touring throughout this month.
By Raya AlJadir
More on Disability Horizons…