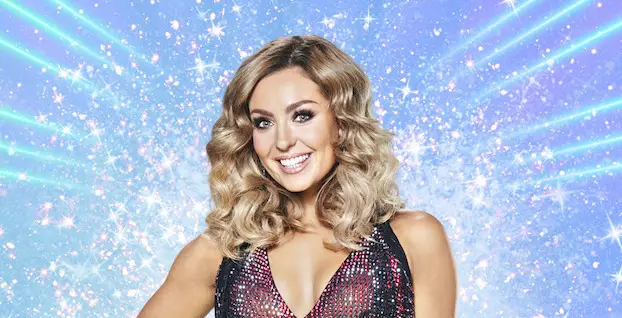 Strictly Come Dancing professional dancer Amy Dowden features in a BBC documentary called Strictly Amy: Crohn's and Me, in which she opens up and shares what life is like living with Crohn's disease.
Amy Dowden as a dancer
Amy Dowden is a 30-year-old professional dancer from Caerphilly, Wales. She began dance classes at the age of eight.
Along with her dance partner and fiancé Ben Jones, she was the 2017 British National Champion and remains one of the highest-ranking Ballroom and Latin American professional dancers in the UK.
Amy is also a four-time British National Finalist and in 2015, she reached the semi-final of the World Championship.
In addition, Amy and Ben run their own dancing school called Art in Motion in Dudley.
---
Read our interview with Amy Dowden about her career as a dancer, competing with JJ and living with Crohn's disease.
---
Amy Dowden on Strictly Come Dancing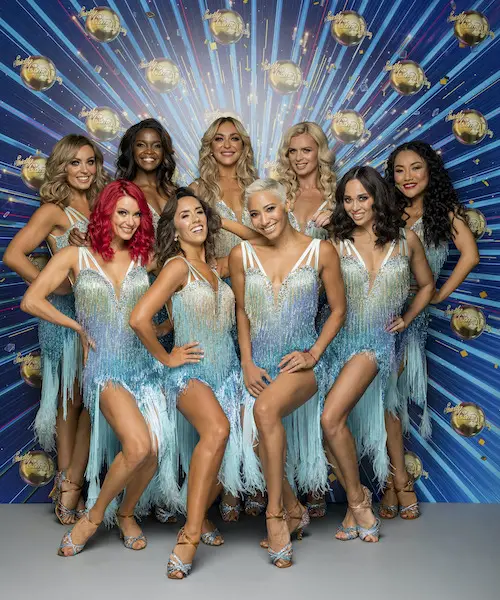 Amy joined Strictly Come Dancing in 2017, where she was paired up with comedian and actor Brian Conley, but they only managed to stay until week four.
On Strictly 2018, she danced with actor Danny John-Jules and reached the eighth week then in 2019, she made it to the grand final with actor and TV presenter, Karim Zeroual.
This year Amy is hoping to win the famous glitterball alongside army veteran and Paralympic sports presenter JJ Chalmers.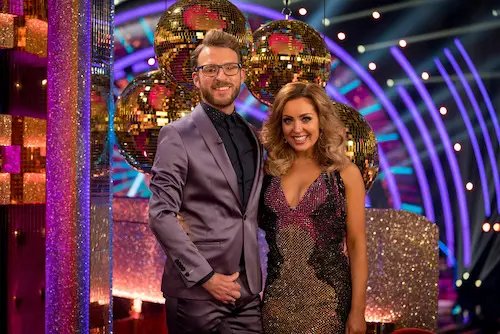 Amy Dowden living with Crohn's disease
Amy was diagnosed with Crohn's disease at aged 19, following eight years of flareups and countless admissions to hospital.
Crohn's disease is a chronic illness in which parts of the digestive system become inflamed and is a type of inflammatory bowel disease (IBD).
Symptoms of Crohn's disease include diarrhoea, stomach pains, blood from the bowels, vomiting, fatigue and weight loss.
There is currently no cure, but the symptoms can be treated with medication and surgery. These can include steroids, immunosuppressants, bowel reconstruction or having a stoma bag fitted.
So far Amy has not required surgery or a stoma bag and can maintain her condition with medication. She does still experience unpredictable flareups and does still have admissions to hospital.
DON'T MISS our interview with Amy Dowden about living with Crohn's disease.
Strictly Amy: Crohn's and Me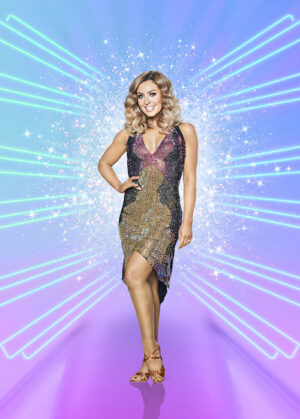 When Amy joined Strictly in 2017, she never mentioned she was living with Crohn's disease. She then decided to open up about it in 2019 to Hello! Magazine on World IBD Day.
Now she is featuring in her own BBC documentary titled Strictly Amy: Crohn's and Me, in which she shares what life is like living with the condition, understanding the science behind it and speaking to others with Crohn's disease.
Amy tells the story of her symptoms as a child and the difficulty of getting a diagnosis. We learn how stress can be a factor of flareups too.
The documentary then follows Amy as she prepares for an extremely busy year, with a Strictly tour, national solo tour, and a wedding to plan.
This included her having a flareup and being admitted to the hospital 24 hours after performing at the O2 Arena as part of the Strictly tour.
This was followed by one of Amy's worst flareups as performing took its toll on her – due to the stresses of lockdown postponing her solo show and wedding plans.
As well as sharing her own journey of Crohn's disease, Amy meets a group of women, with the condition at a body confidence workshop, who want to break the stigma surrounding how stoma bags are seen.
She also meets former England rugby union captain Lewis Moody, who was diagnosed with ulcerative colitis in 2005.
Plus, Amy speaks with Strictly judge Shirley Ballas, whose niece Mary also has Crohn's.
Amy wants this documentary to raise more awareness of Crohn's disease and show that people with this condition can still fulfil their dreams. She says in the documentary:
"You've got to be tough to have Crohn's disease. I used to think that if people saw the Crohn's side of me, they'd see me as a weak person and I've learned I'm not weak, I'm actually quite strong and brave."
Strictly Amy: Crohn's and Me is available to watch on BBC iPlayer and read our full interview with Amy Dowden now.
By Emma Purcell
More on Disability Horizons…