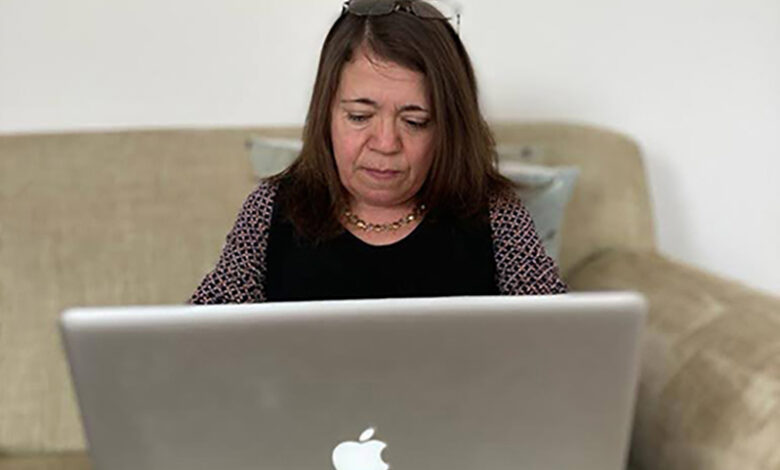 Work & Education
Emma West: different employment options to suit your disability
Finding and securing employment if you have a disability can be difficult. There can be logistical and practical barriers that you have to overcome. Also, finding a disability-friendly employer can be challenging, but more companies are improving their recruitment processes and focusing on finding diverse employees.
It is important to note that working for a company isn't the only option for finding employment. Emma West, a counsellor and owner of Emma West Counselling, talks about her experiences of being employed, working as a freelancer and becoming self-employed running her own business. 
A turning point in my 'career' was when my second son started primary school. All of a sudden an expanse of time opened up before me and I left was wondering how to fill it. It's fair to say that my career path has been somewhat unplanned.
Working in television with a disability
After leaving university with a degree in psychology, I worked for a few different charities doing development type roles before spotting a researcher job at the BBC.
In spite of barely containing my excitement in the interview at having said hello to members of Take That as they stepped out of the limo behind my car parked outside the iconic Television Centre in London, I got the job.
I spent the next 10 years making disability, children's and entertainment programmes. I loved the researching, scriptwriting and directing, together with the kudos, but the hours could be punishing.
So, I opted for redundancy when I went on maternity leave with my first baby.
Freelance writing as an accessible job
For many years I kept my hand in the world of work by writing about disability and health. I had articles published in a variety of publications including the Guardian, The Times, Motability's 'Lifestyle' magazine, Disability Now, Practising Midwife, Junior, Community Care and online via BBC OUCH and Motability.
Being a freelance writer is a pretty accessible job because you can work whatever hours suit you (though you can be working to tight deadlines) and you can often work from home.
But the downside is that finding paid writing work can be sporadic – not great if you want a regular income.
Returning to my psychology roots by going to college
So when my second son started primary school I had to sit down and think hard about what next.
I did a lot of online research, including an online skills assessment via the National Careers Service, which flagged up a lot of jobs I knew I didn't want to do and/or couldn't do. For example, an army role – at 4ft tall with a mobility disability, I don't think so!
I realised that I kept being drawn back to my 'plan A' – the reason I did a psychology degree was because I did a careers questionnaire at school and clinical psychologist came out as the top choice of a potential career.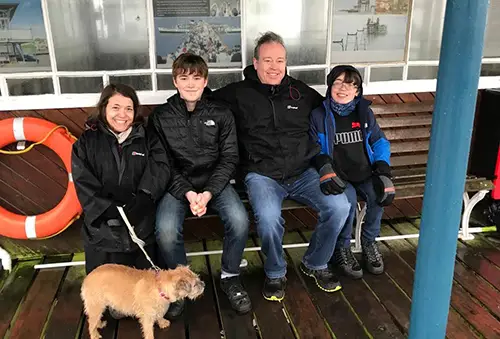 It was a good fit as I've always been outgoing and fascinated by people's behaviour. But to be a clinical psychologist I would have had to have stayed on at university for a significant number of years after my degree and instead, at that time, I wanted to go out and see the world!
Fast forward a couple of decades and I still didn't want to spend years and years studying, but I still felt drawn to psychology – becoming a counsellor seemed like a good fit.
My degree enabled me to jump straight into a part-time two-year Level 4 Diploma in Therapeutic Counselling. I subsequently did a Diploma in Creative CBT (cognitive behavioural therapy) and many shorter courses, particularly in the areas of self-esteem, abuse, anger and trauma.
After qualifying it's common for counsellors to do volunteer roles, which aren't great if you want an income. But I managed to land myself a paid role, as a specialist counsellor in an NHS Gender Identity Clinic, via working voluntarily for the NHS. After that, I worked as a paid counsellor for the University of Exeter.
Self-employment and running a business with a disability
With a few years of experience under my belt, I decided to get some specialist training in online therapy and go self-employed. This would enable me to create the ultimate accessible job: I would be in charge of when I worked, how many hours I worked, and I could work from home.
As well as creating an accessible job for myself, I've always felt that online counselling is a way of making counselling more accessible to disabled people too because you can do it from the comfort of your own home.
There's no travel time, no travel or parking costs or stresses, you have the option of how you communicate, for example video, text, email, and you don't have to start over if you move.
I love the independence of being self-employed and I'm happily building up my online counselling practice called Emma West Counselling. Covid has actually helped because it's firmly put online counselling (and indeed all remote working) on the map, making counselling more accessible for everyone.
Tips for finding a disability-friendly job
Do your research. Was there a job you always wanted to do when you were younger?  What values do you have and what jobs match those values?
Consider being self-employed and working remotely – the world of remote working has well and truly arrived! It's not as scary as you might think and it gives you a lot of control over what you do. But you do need to be a self-motivator and it's vital to have a good support network, for example, a mentor, supervisor, and/or social support, particularly if you are a lone worker.
If you need to get qualifications to do the job you want to do, find out if you can get Disabled Students Allowance, this can help with the cost of specialist equipment, non-medical helpers and extra travel costs.
Access to Work can help cover the cost of specialist equipment, support worker services and getting to/from work.
You might need to do more than one job while you qualify or build up a business. 'Portfolio working' is very common nowadays and it means if one income stream ends you still have others in place.
By Emma West
More on Disability Horizons…