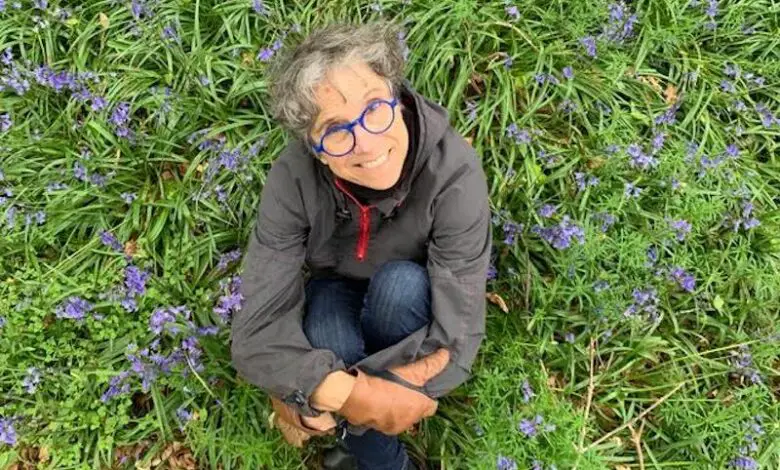 Kez Margrie is the Commissioning Editor for CBBC's factual programmes and documentaries. She has worked on BAFTA award-winning shows, including My Life, Our School and Operation Ouch!. Kez became paraplegic following an acrobatic accident aged 23 and is now a full-time wheelchair user.
Our writer, Emma Purcell, got the opportunity to interview Kez Margrie about living with her disability, her career in children's television and her thoughts on disability representation in the media.
Kez Margrie began her career in children's television as a trainee on the Disability Programme Unit's trainee scheme at the BBC.
After six months, she gained additional work experience at Blue Peter. She later went on to work on the show as an assistant producer and stayed on the show for 10 years, working her way up to series producer.
She also won a BAFTA in 2003 for the Blue Peter Tanzania Special.
After leaving Blue Peter, Kez produced a short animation called The Wrong Trainers about children living in poverty, which won numerous awards.
Nowadays, Kez is the Commissioning Editor for CBBC's factual programmes and documentaries aimed at children aged 7 to 12 years old.
My Life is a documentary series providing an insight into the lives of children across the UK and the world, which has been running since 2010 and has won five BAFTAs.
What all the stories have in common – whether it's a boy in a refugee camp or a girl taking part in the WMX world championships – is the fact they are told in the first person and they celebrate every child no matter where or how they live.
Our School is another documentary series that follows the lives of children transitioning from primary to secondary school. The series has been running since 2014.
BAFTA award-winning Operation Ouch! is a CBBC factual programme that looks at the weird and wonderful things about medicine and the human body. The series, which first aired in 2012, is presented by doctors – Dr Chris, Dr Xand and Dr Ronx.
Read on to find out more about Ker Margrie in her own words.
Kez Margrie living with her disability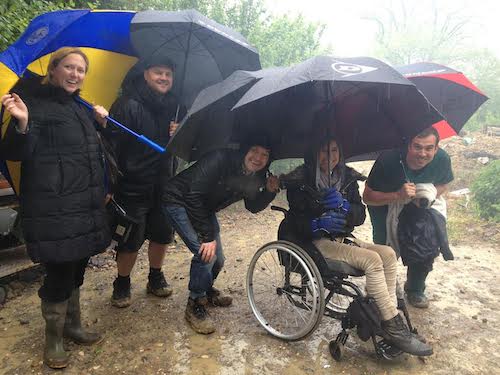 What is your disability and how does it affect you on a daily basis?
I am paraplegic following an acrobatic accident when I was 23. I use a wheelchair all the time. I was very active before my accident and I think that really helped me recover quickly.
Mentally, a life-changing accident like that could have left me in a very bad state, and I certainly met people when I was in rehab who were struggling.
Perhaps, because I had no one to blame but myself, I just got on with life. However, four years later I hit a brick wall and, looking back, had a bit of a breakdown.
I dropped friends and moved cities to re-invent myself. I wanted to shake off my previous identity – and to start a life with people who had never known me before using a wheelchair.
I got a job in a travelling theatre company as a puppeteer, which was great fun and that got me back on track!
My current role involves a lot of travel and that's a very exciting part of it. But public transport is very hit and miss so my Motability car is my friend. I recently got an all-electric one, which is going to be interesting when lockdown lifts.
I'm very mobile and swim every day when I can, or I do a 5k circuit and an hour of yoga every morning. I'm also vegan, which is a choice based on politics and sustainability, but I'm sure it also keeps me healthy!
Kez Margrie working on CBBC
What inspired you to work in children's television?
As a child, I loved kids TV and wanted to be a teacher when I grew up. I have always enjoyed being around kids as a grown-up too.
At university, some mates and I set up a kids youth theatre, which then grew into a community theatre company that is still running today.
I also worked as a clown running a set of circus skills workshops, which we took round youth clubs, young offender schools etc. So working with children has always been an interest of mine.
I didn't know anyone who worked in TV or how to go about getting a job in it, so it wasn't really an ambition – just a series of fortunate events that got me here!
How did you become a trainee assistant producer on Blue Peter and what did your job involve?
I applied for the then Disability Programme Unit's (DPU) trainee scheme at the BBC. It was a great opportunity for disabled people to get fast-tracked into the organisation. It was a two year fully funded scheme.
After six months in the DPU, in which time I learned the craft of documentary making, I had four films broadcast and also learned how to use a digital camera.
I then approached Blue Peter and offered to work for them for free.
I was hugely supported by the producers I worked with and within four months of arriving, I'd applied for and been appointed into a full assistant producer role. At that point, I left the DPU scheme.
I then stayed at Blue Peter for 10 years, filming all over the world, eventually working my way up to being the series producer.
During that time, I had many allies along the way who never questioned my abilities as a wheelchair user – they left that to me.
If I said I would be fine to film high up in the Andes or in the Morrocan Atlas mountains, that was taken as fact. I was challenged on editorial issues though, but just like anyone else!
How did you get involved in the CBBC My Life series and which story are you most proud of and why?
As a commissioner of kid's content, I inherited the My Life series so I can't claim any credit for it as an idea.
But I really believe in it, and like to think that during my time, I've created space for lots of children whose stories are often overlooked.
In many cases, the reason for my interest in the story is to redress the balance of ignorance and prejudice, by creating a platform for children to tell their own story in their own words.
I don't make the films; they are all made by different production companies. But I help them craft each one so as to ensure the storytelling is as excellent as it can be and that the child protagonist is always at the centre.
It would be impossible to say which is my favourite as there are so many! We're now in our 13th series having won five BAFTAs and many other global awards.
You also look after other CBBC shows including Our School and Operation Ouch. Were you involved in the original ideas and what kind of decisions do you make?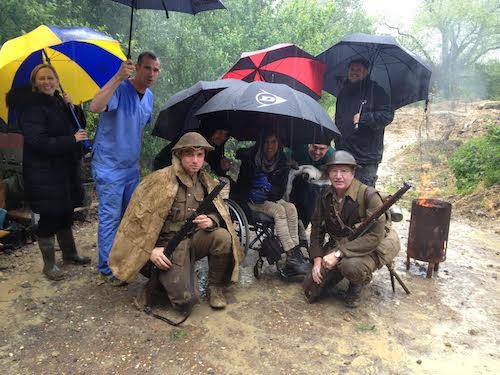 Yes, I was involved in the crafting of the two series into the formats they are now.
Our next series of Operation Ouch! will be its 10th!  And it's one of the most popular non-scripted formats we have on CBBC.
It is such great fun to work on as all the doctor presenters are lovely and the whole team behind the camera is passionate about the show.
I love Our School too – it's a real chance to shine a light on communities whose stories aren't often celebrated for their creativity, humour and strength.
We know how worried kids in years five and six can be about going up to big school, so we commissioned this series to help them see that while some things might be scary, there is lots to look forward to!
As a commissioner? I work with the independent production companies to come up with ideas to win commissions (this involves understanding where kids are at, what is relevant to them, what they love to watch and engage in).
An idea is just an idea, a compelling format is another thing all together and they're not easy to get right.
Once commissioned I work closely with the production team to ensure that the series is editorially excellent, compliant for us to show on CBBC and most importantly, relevant to the audience!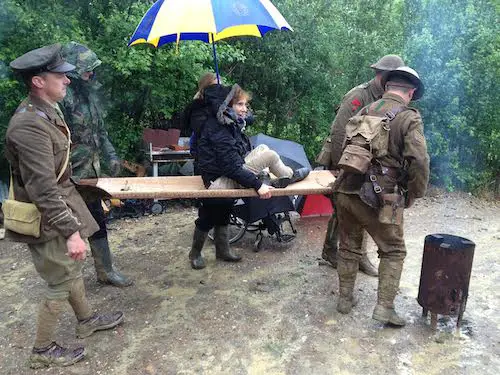 Has CBBC broadcast any factual programmes relating to the impact of the coronavirus pandemic on children?
Yes, if you take a look at Newsround, they cover the pandemic in a way that kids can understand.
We made two special episodes of Our School "at home" with children shooting their own stories with their phones, during the first lockdown last March.
We also made Operation Ouch Virus Alert that is on iPlayer too – explaining the virus to children.
Kez Margrie winning BAFTAs in children television
You've won multiple BAFTAs for numerous shows on CBBC. Which award are you most proud of and why?
Many moons ago, when I left Blue Peter, I produced a short animation with children living in poverty, called The Wrong Trainers.
I was really proud of it. It won a BAFTA, an RTS (Royal Television Society) award, a UNICEF award and many international animation awards too.
It was a really important film, highlighting that here in the UK there are children living in real poverty.
All the animators who worked on it were wonderful people who cared passionately about the stories they were animating.
Kez Margrie's thoughts on disability representation in the media
Do you think disability representation has improved across the media industry or does more need to be done?
More can always be done. At least now there is a recognition of the importance of producers and writers bringing a more authentic portrayal to any stories that are broadcast.
Social media has also been quite liberating from that point of view with disabled people owning their own narrative. But there is still a long way to go!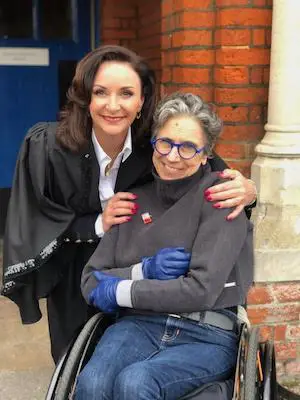 Are there enough disabled people working in directing, producing and editing roles and if not, how should the media industry improve this?
Not yet; but broadcasters are underway with significant changes that I believe will make a difference. I look forward to seeing the impact in the future.
Many disabled audiences say television shows and films continue to lack accessibility, such as audio description, subtitles and sign language. How can more production companies and broadcasters provide accessibility features in all content?
The best way is to ask disability groups what changes they think are still needed. As long as that conversation is open and ongoing there should be positive changes.
All of our children's programmes have on-demand subtitles and subtitles for our live channels on iPlayer and the ability to change subtitle size are both coming soon to BBC iPlayer on internet-connected TVs (already live on the iPlayer website version).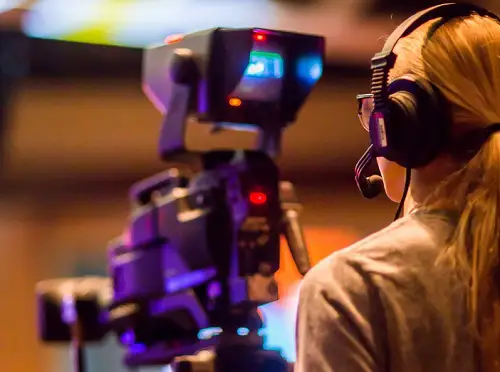 What advice would you give to other disabled people pursuing a career in television?
Find yourself a good mentor and seek out allies. I believe that disabled people sometimes have to work harder to get their foot in the door and seek out opportunities but it's rewarding once you do. And always be honest about what support you need to do your best work.
To find out more about Kez Margrie, follow her on Twitter. You can also watch the CBBC Channel on Freeview channel 201, Sky channel 646, Virgin channel 701, BT channel 202 and catch up on BBC iPlayer.
Interview by Emma Purcell – follow her blog Rock For Disability 
More on Disability Horizons…