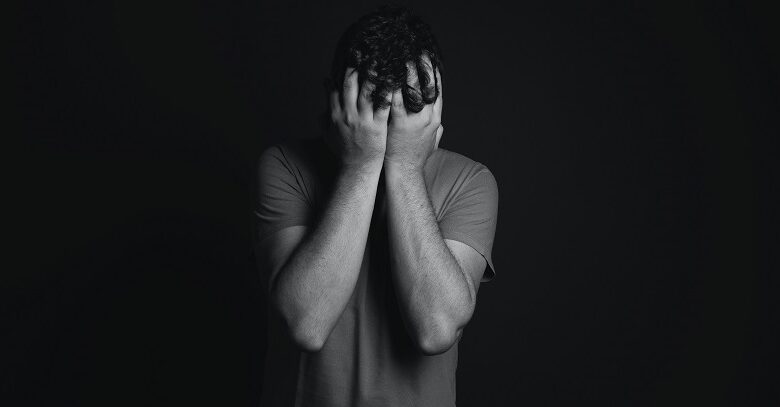 September saw World Suicide Prevention Day on 10th and it was World Mental Health Day on 10th October.
To mark both days and highlight the disabling effect mental health can have, our writer Emma Shepherd has detailed the struggles of 9 reality stars who have battled with their mental health, which have often been exasperated by the pressures of social media.
Please be aware that this article contains details of mental health issues that might be triggering for some people. We have listed some resources and numbers below.
Nikki Grahame
Nikki Graham was a 'marmite' contestant on Big Brother in 2006 known for her various rants and theatrics – do you remember; 'Who is she? Who is she?" You either loved the hilarity of it or it grated on you.
As well as her dramatic outbursts, she was known for her great love story with the winner of that series – Pete Bennett. She later appeared in four other Big Brothers.
She also went on to have her own reality program called Princess Nikki in 2010, and wrote two autobiographical books – Dying to be Thin (2009) and Fragile (2012), as well as various other reality TV appearances.
Nikki was diagnosed with anorexia nervosa at a very early age after her parents split up and her grandfather died. She also received a diagnosis of obsessive-compulsive disorder.
Nikki was in and out of specialist hospitals throughout her teenage years and right up to the point of her passing at the age of 38 from complications of anorexia.
Anorexia is one of the three main eating disorders and is classified as a mental health condition. It has the highest mortality rate of any mental health condition due to the physical strains it puts upon the body.
Nikki had a relationship that the nation followed closely with Pete Bennett whilst in the Big Brother house.  Although they split up shortly after the show, they remained friends, right up to the time of her death.
Pete Bennett
Pete was also on Big Brother 2006. He has Tourette's Syndrome and depression. The nation fell in love with him and Nikki, both individually and as a couple. After Big Brother, Pete wrote a book about his Tourettes called 'Pete, My Story' (2006), which was later re-released in paperback and called 'My journey with Tourette's' (2007).
Pete has struggled with addiction to hard drugs throughout his life as a result of seeing his good friend being electrocuted on a railway. He has also had spells of poverty and homelessness/sofa surfing.
He donated nearly half of his winnings from Big Brother to a Tourette's Syndrome Action.
During his time on the show, some suggested that he was being exploited because of his Tourettes, but he believes that it allowed him to put Tourettes firmly on the map.
Pete has not courted the limelight of celebrity in the way that others have, but has used it as a catalyst to do some of the things that he likes, such as playing in a band, being a solo singer, and playing at Glastonbury. He has acted in several budget movies and wishes to be an actor.
Tourettes causes the body to produce a number of sudden, rapid, and unwanted involuntary sounds and movements called tics. Tourette's tics can be associated with other mental health and neurological conditions and learning disabilities too.
Susan Boyle
Britain's Got Talent, singing I Dreamed a Dream from Les Miserables. She believed she was too old and not pretty enough to audition, but her performance became a reminder to many that you shouldn't judge a book by its cover.
She went through to the final and came to second to dance troupe Diversity. The following day she checked into the Priory for three days after there were concerns about her 'erratic behaviour'.
Susan believed that her brain had momentarily been starved of oxygen when she was born, which had resulted in a learning disability.
It was much later in her adult life that she was formally diagnosed with autism and found that her IQ was well above average.
Boyle always said that she felt different and has had depression and mood swings. She finds it difficult to understand relationships and communication and has spent most of her life single.
I also highlighted Susan's story in my recent article on celebrities with disabilities on TV reality and talent shows.
Caroline Flack
Caroline started working in television in 2002 on ITV2's Bo Selecta. She went on to have a wide-ranging career, including co-presenting I'm a celebrity, the X-tra factor, Brit Awards and Gladiators, as well as undertaking modelling and radio presenting.
She is probably best known for presenting Love Island with Ian Stirling and winning Strictly Come Dancing in 2014.
Caroline had struggled with mental health for many years, and had self-harmed and tried to take her life on several occasions. Her sister said that she did not cope well with the criticism that ultimately comes from being in the public eye.
Just before Christmas 2019, Caroline was arrested after allegedly assaulting her boyfriend, Lewis Button, a tennis player, although he stated that he did not want her to be prosecuted and that she was the victim.
When she later found out that she was to be prosecuted, coupled with the pressures of fame and concern about press intrusion and a 'trial by the press', she took her own life the day after being served notice in February 2020.
Sophie Gradon and Mike Thalasstis
Sophie Gradon was a Love Island contestant in the second series in 2016. She was not a celebrity before entering the villa, although had been Miss Newcastle in 2008 and Miss Great Britain in 2009.
She had also dated Gary Lineker's brother and Danny Cipriani, and caught Calum Best's eye due to the fundraising and marketing work that she had done after her degree.
Sophie was openly bi-sexual and was part of the first same-sexed coupling in the villa when she started seeing Katie Salmon.
In 2018, Sophie took her own life. In a radio interview in 2018, she reported that she had been under immense pressure from intense cyber-bullying and online trolling.
This had affected her long-term relationship with depression, which had been exasperated by the level of interest. Sadder still, her boyfriend Aaron Armstrong took his life within three weeks of her death.
Mike was another contestant on Love Island in 2017. Before joining the show, Mike was a footballer and played for several clubs. After the show, Mike gave up his football career. The following year he appeared on Celebs Go Dating.
Mike's parents were not aware of his depression, although his friends were and the death of his nan and financial debt had exasperated it. He was found hanged in a park in March 2019.
There has been criticism that the new 'celebrities' are not prepared for the level of criticism and interest in their personal lives, bodies and personalities that the show brings.
As such, Love Island stars now get a minimum of eight therapy sessions over a period of 14 months after the show to help them deal with social media and finances.
Harvey Price
Price is not necessarily a reality star through his own work, but has been in the public eye since being born to Katie Price – or Jordan, as she was also known by in her glamour modeling days – with ex-footballer Dwight York.
Harvey, who is now nearly 19 years old, was born with Prada-Willi condition, autism and Septo-optic dysplasia, which affects his brain function, eyesight and hormones. Harvey is nearly 29 stone due to his Prada-Willi condition, which makes him constantly hungry. He also has learning disabilities, behavioural issues and anxiety.
Harvey has an Instragram account (@officialmrharveyprice) and features on Katie Price's YouTube channel, but has sadly been targetted by trolls. Last year, Katie Price went to the Royal Courts of Justice to try and get a bill passed called Harvey's Law, which would allow prosecution for online trolls and abuse on social media.
Harvey has gone on to become an Ambassador for Mencap to raise awareness for learning disabilities and online trolling.
Read our recent news story on the documentary Katie Price: Harvey and Me.
Harry Styles and Zayn Malik
One Direction star Harry Styles has spoken openly about his mental health struggles over the years. He has experienced depression, anxiety, nerves and a lack of confidence.
He has previously said that he didn't believe in therapy, but after moving to LA, he started counselling. It has changed his perspective on life and he wishes he had not done it sooner.
He believes his issues stemmed from gaining instant global fame overnight at the age of 16 years, coupled with being unsure of how much personal information to share at the beginning of his career.
Harry found fame on the reality show the X factor in 2010. He originally auditioned as a solo artist, but Simon Cowell teamed him up with four other contestants to form the band One Direction.
The band made it to the final of the X factor and came third, but have since been one of the top success stories from the show.
Former One Direction bandmate Malik has also spoken about his depression, anxiety and panic attacks, and has cancelled a number of performances as a result.
He has also commented on his difficulties with food and how a restricted eating regime put him on the path that could have led to an eating disorder.
He said that whilst every area of his life was regimented and controlled, having the autonomy to choose what he ate gave him the control that he lacked in other areas of his life.
To help him heal, Malik came back to the UK from America to spend time with his mum, have some downtime and get back in touch with the things he felt he had lost.
He firmly believes that his speaking about his anxieties will help and encourage his fans to do the same, to ensure they don't feel so alone, and to break down barriers and the stigma associated with mental health conditions.
Mental health resources
Here is a list of mental health organisations, resources and numbers that may be helpful.
If you are concerned about your own mental health or someone else's, speak to your doctor. If you believe that you or someone has hurt themselves and/or is in immediate danger, call 999.
By Emma Shepherd
More on Disability Horizons…