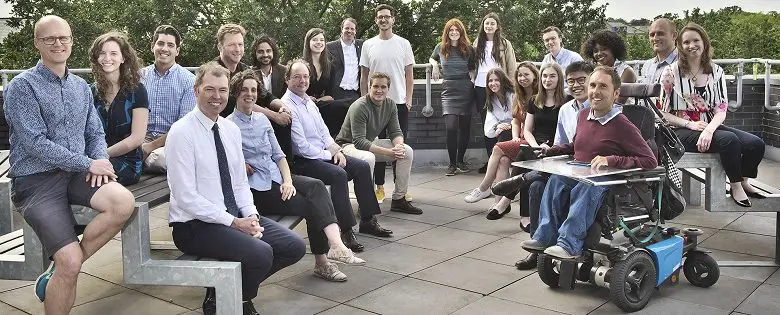 Disability Horizons is one of 20 social enterprises chosen out of 90 applicants to be given no-cost individual packages of support to help create greater impact. 
After a national call, Allia Future Business Centres and its partners selected 20 of the very best UK tech for good and social ventures, all addressing the UN Sustainable Development Goals, for its new start-up incubator. Alongside Disability Horizons, over the next 12 to 18 months we will all receive strategic support and practical business advice.
The aim of the programme is to support all 20 ventures with a no-cost, no-equity bespoke package tailored to our individual requirements, to help us refine our business models, scale and accelerate our success to create maximum impact.
At Disability Horizons, we have big plans for how we can help all disabled people to live the life they choose. In the future, we'd love to be able to offer our readers:
More content, from Q&As to videos, and tools to downloadable guides, all to equip you with the knowledge you need to do what you want, be it travel, get your ideal job, find an adapted home or create the right care package for you.
More connections with other community members so that you can learn from and be supported by other disabled people in similar situations.
Upskilling and mentoring to help you get to where you want to be, personally or in the workplace. We'd love to train and develop many more disabled people outside of our fantastic pool of volunteers that we have supported so far.
Meetups and events, locally and nationally, both educational and social. These would give you the opportunity to actually meet others, like you, who understand your challenges and can share invaluable tips to make life easier. You might even find a lifelong friend or 'the one'. 
However, as our loyal readers will know, being able to deliver and scale up what we do, whilst keeping Disability Horizons free for all, has been hard. That's why we're so excited to be part of this amazing programme, to help take Disability Horizons to the next level.
At a launch event, all ventures met for the first time, receiving an overview of what the incubator will bring. We also had the opportunity to meet some of the programme's partners and advisors who will help Allia deliver the programme support.
We all presented our ventures in a bite-size pitch to introduce our solution and explain how it has the potential to create a positive impact.
Allia Future Business Centres follows the UN Sustainable Development Goals as a blueprint to achieve a better and more sustainable future for all. They address the global challenges we face, including those related to poverty, inequality, climate, environmental degradation, prosperity, and peace and justice.
Also known as the Global Goals the 17 goals were set by the UN General Assembly in 2015 with a target to achieve by 2020.
Find out more about the other 20 ventures chosen by visiting the Future 20 website.
By Allia and Disability Horizons
More on Disability Horizons…