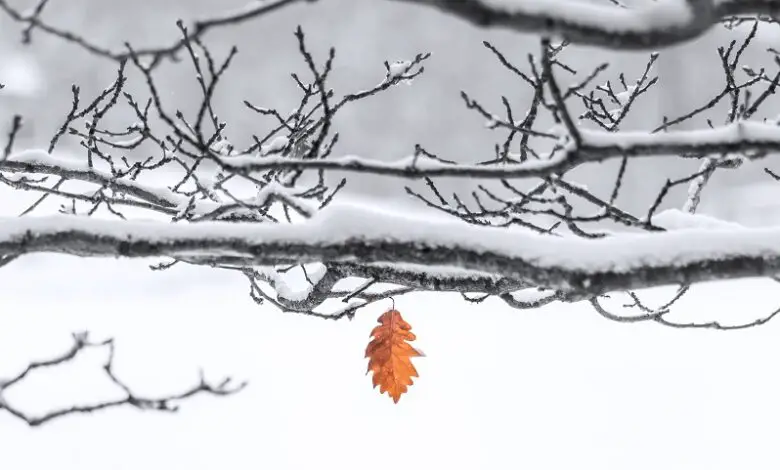 The weather is getting colder and the nights are drawing in. For many people, this can bring on the winter blues making you feel sad, isolated and less motivated. Here at Disability Horizons, we share different ways you can beat the winter blues if you have a disability or health condition.
Ease symptoms of SAD
Seasonal Affective Disorder (SAD) is a type of depression that can be experienced during particular seasons or because of certain types of weather. It is more common in the winter months when the weather is colder, the nights are longer and we get less access to sunlight.
Symptoms of SAD may include:
lack of energy
finding it hard to concentrate
not wanting to see people
feeling sad, low, tearful, guilty or hopeless
losing interest in sex or physical contact
suicidal feelings
other symptoms of depression
changes in your appetite, for example, feeling more hungry or wanting more snacks
being more prone to physical health problems, such as colds, infections or other illnesses
sleep problems, such as sleeping more or less than usual, difficulty waking up, or difficulty falling or staying asleep.
There are a variety of home remedies that you can use and activities you can do to cope with SAD.
You might want to try a SAD light that gives white off blue light. This is said to give you alternative daylight while days are shorter and more cloudy and wet weather.
The sun is a natural source of vitamin D, which helps with bone and teeth health, mood-lifting, muscle health and immune health.
But during the winter season, there are fewer sunny days, meaning people absorb less vitamin D. Therefore, vitamin supplements are a useful alternative to make sure you still get enough vitamin D during the darker months.
Head to the Disability Horizons Shop to buy our range of Vitamin D supplements.
Other ways to cope with SAD include arts and crafts, indoor gardening (e.g house plants), yoga, meditation and massage.
If you feel you need further support to treat SAD, we advise you to contact your GP who may be able to prescribe you medication or talking therapies.
You can find out more about SAD by visiting mind.org.uk.
Keep in touch with family and friends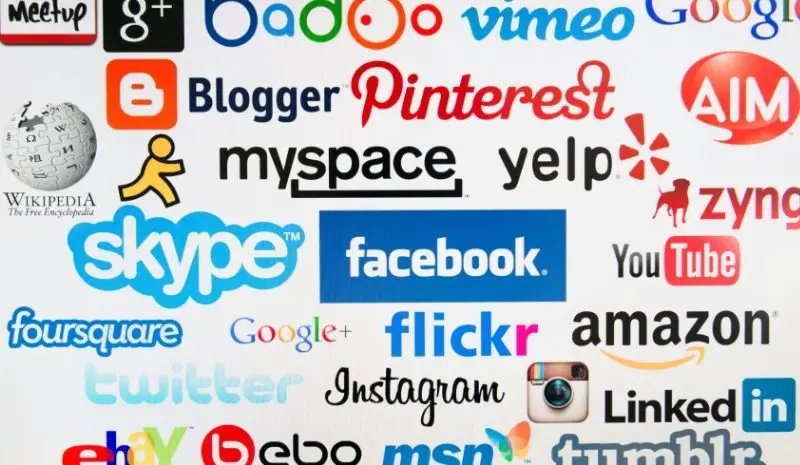 The winter season can make you feel lonelier and more isolated, especially when you have a disability or health condition and don't head out often because you struggle with pain and circulation in the cold or you're more susceptible and vulnerable to colds, flu, chest infections, Covid-19 and other winter bugs.
If you can't go out, it is especially important that you keep in touch with family and friends to combat loneliness and maintain good mental health.
As we've seen over the past 18 months with the coronavirus pandemic, numerous lockdowns, travel restrictions and vulnerable people shielding, we've heavily relied on video call services and social media to keep in touch with loved ones and connect with colleagues, businesses and services.
Zoom and Microsoft Teams are the most popular and advanced video call services. They enable people to host large corporate events, workshops, team meetings, class social gatherings and even parties.
With Zoom and Microsoft Teams, there is a free subscription, but it limits how long you can video call or how many people can join. With premium subscriptions you get unlimited access and additional services.
Other free video call services that are more commonly used to contact family and friends include Skype, FaceTime and WhatsApp.
As well as video call services, you can simply contact family and friends by traditional phone or text but there will be a network access charge by your phone provider.
If talking over the phone or video doesn't appeal to you or you have hearing or speech impairments, then you can also keep in touch via email or social media.
The most common social media channels include Facebook, Twitter, Instagram and TikTok. As well as following your immediate friends and family, you can follow celebrities, influencers, organisations and communities.
Using social media can also allow you to provide and receive support from other like-minded individuals in similar life situations, impairments and experiences.
Our very own DHorizons Tribe Facebook group is one such place. It is where our readers and community can share their experiences and advice around living with a disability or health condition.
Another great thing about keeping in touch digitally is how accessible they can be as you can access them via smartphone, tablet or computer.
To access your electronic devices with ease, check out this handmade phone holder, our range of Trabasack wheelchair lap trays and the Media Mount device stand on the Disability Horizons Shop.
Eat well and exercise
Eating a healthy and balanced diet can improve your mood, energy and motivation. It is important to have three meals a day, eat five portions of fruit and vegetables, have less sugar and cut back on alcohol intake.
One way to eat well is by cooking your own meals and buying fewer ready meals and takeaways. For many disabled people, this can be a challenge due to difficultly cooking meals independently.
Thankfully, there are many accessible kitchen aids that can help you prepare and cook meals with ease. Some of the kitchen aids we have available on our shop include:
View our full range of kitchen aids on the Disability Horizons Shop.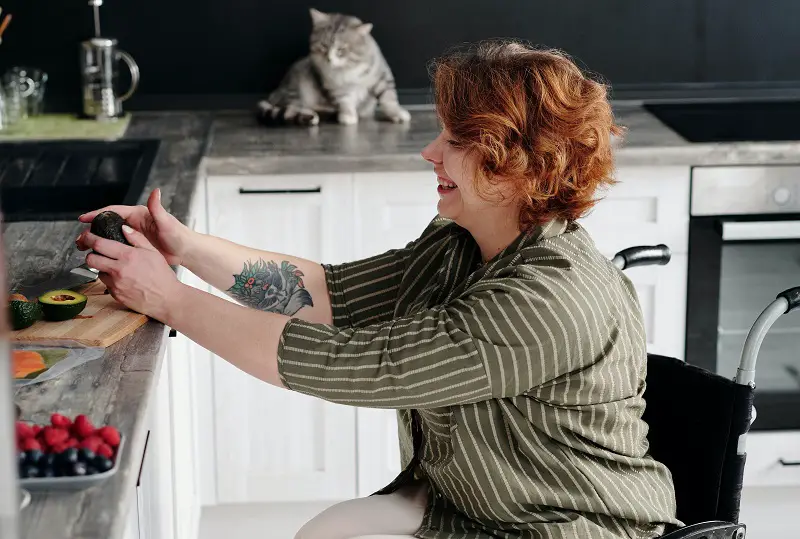 Exercising, in whatever way is possible for you, will also help to boost your mood. This includes stretching, walking and lifting, as well as other more physical exercises or sport.
To help you, there is a range of adaptive exercise equipment to help you stay active, from pedal exercisers to hand aids that help you grip weights.
Also, take a look at our articles on 6 ways to stay fit and healthy during lockdown if you're disabled and 10 exercises for disabled people.
Explore virtual entertainment and culture
Another way to beat winter blues and lift your spirits is to access virtual entertainment events and cultural venues online. This is ideal for people who are housebound or have limited mobility and are less able to visit tourist attractions or travel abroad.
For example, Beeyonder is a platform for live and interactive virtual travel tours around the world. The tours are hosted by fun and qualified local guides. They can be done in a group setting, where you join others from all over the world, or privately for just you and your guests.
There are also a number of free online resources that allow you to access locations across the world, from the Red Monastery in Egypt to the Colosseum in Rome – check out our article on 18 places to visit while in isolation for more.
Last year, due to Covid-19 restrictions, virtual Christmas markets were streamed online as an alternative way to enjoy the festivities while in lockdown. Fortunately, for people who are continuing to shield or want to bring some festive cheer to your home this year, you can still view some of these Christmas virtual tours again.
There are also a variety of TV shows and films with disabled characters, actors, presenters and journalists that you can watch from the comfort of your own home.
Read our article by Emma West, Representation of disability in popular culture in 2020 – where are we now?. Plus, check out these 8 Netflix shows with disabled characters and actors.
Treat yourself to luxury gifts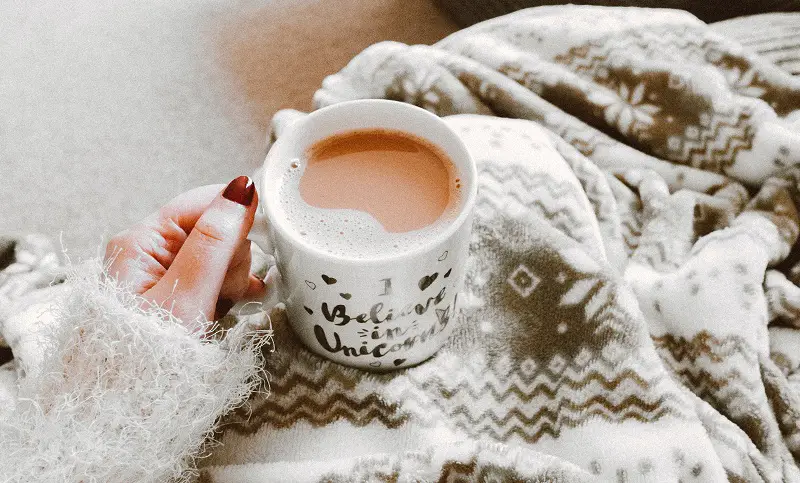 Another way to beat the winter blues is by simply treating yourself to a luxury gift. On the Disability Horizons Shop, we have a range of stylish and practical products that will keep you warm and toasty, relaxed, fashionable and entertained.
You can keep warm and ease aches and pains with our hot water bottles, sleep well with a blackout eye mask, dress with ease by using this luxury sock aid and enjoy reading the fascinating adventures of disability entrepreneur and Disability Horizons Co-founder Martyn Sibley in his e-book Everything Is Possible.
You can check out many more luxury gift ideas for yourself or a loved one by visiting the Disability Horizons Shop.
Seek mental health support
If you feel that you need further support with your mental health and wellbeing over the winter months, here are some mental health organisations with online resources and support services:
In addition, Disability Horizons has partnered with Spokz People, a mental health and wellbeing organisation that supports disabled people and their families.
Spokz People has launched an online platform that includes information and tool kits on how to improve self-esteem and manage the many challenging situations being disabled brings. Find out more on our dedicated page: Spokz People Wellbeing Community and Programme. Spokz People is offering a one-month FREE trial. Use code SPTrial2023 to see how it can help you.
Also, take a look at our article on 7 ways to boost your mental wellbeing.
What other ways have you found helps beat the winter blues? Share your ideas in the comments box or on Facebook and Twitter @DHorizons.
By Disability Horizons 
More on Disability Horizons…