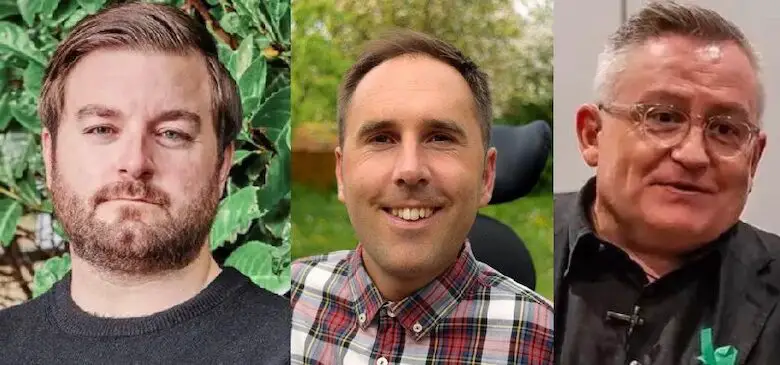 The Spokz People Wellbeing Community and Programme is a mental health platform for disabled people, those with health conditions and their families.
As part of the resources available, founders Mel and Steve interviewed high-profile people who have a disability or health condition, including Alex Brooker, Simon Minty and Martyn Sibley, to find out more about their mental health struggles and journeys.
Here, we delve into who these extraordinary people are, their disability and health conditions, their careers and their mental health journeys.
Alex Brooker
Alex Brooker is a TV presenter, comedian and journalist best known for being a co-host on the satirical comedy show The Last Leg.
He was born with hand and arm differences and a twisted right leg, which had to be amputated when he was a baby, He now wears a prosthetic leg.
For a long time, Alex was reluctant to share the difficulties and challenges of his disability and accept support, advice and connections with the disability community.
Fortunately, since filming his documentary Alex Brooker: Disability and Me in 2020, Alex was able to open up and understand issues related to his disability.
He has gone on to face his mental health issues and has had therapy for 18 months. Through it, he has learnt how his thoughts, reactions and behaviours are related to his disability more than he realised.
To play captions on the videos on this page, click the 'CC' button on each video.
You can find out more about Alex Brooker in our exclusive interview.
Watch the full interview with Alex Brooker on the Spokz People Wellbeing Platform.
Take advantage of a one-month FREE trial to discover how the platform can help you. After this time, it will cost £5 a month or £50 a year. 
Simon Minty
Simon Minty, who has short stature and limited mobility, is a disability consultant and presenter. He is best known for being a co-host of the disability podcasts BBC Ouch! and The Way We Roll. and he recently joined the cast of Channel 4's Gogglebox.
Simon also makes appearances in The Papers on the BBC News Channel, in which guests review the headlines of the newspapers due to be published the following day.
In addition, Simon has been a Non Executive Director of Motability Operations plc and a trustee of Improbable Theatre and StopGap Dance. He is an ambassador to the Business Disability Forum and co-created the Disability Media Alliance Project in California.
With his vast array of jobs and events to attend, Simon has experienced stress and anxiety. However, he has found ways to overcome it.
Watch the full interview with Simon Minty on the Spokz People Wellbeing Platform.
Martyn Sibley
Martyn Sibley lives with spinal muscular atrophy and is a disability entrepreneur and activist with a mission to make the world fully inclusive for all disabled people.
He is the Co-founder of Disability Horizons, author of Everything Is Possible and CEO of Purple Goat Agency.
Having a physical disability, Martyn needs regular personal care support and faces many accessible and social barriers on a daily basis. But he has found a way to tackle them with a positive attitude.
Watch the full interview with Martyn Sibley on the Spokz People Wellbeing Platform.
Doaa Shayea
Doaa Shayea lives with spinal bifida and is a wheelchair racer, runs a beauty business and is a disability and mental health advocate with more than 11,000 followers on Twitter. She is originally from Yemen and moved to the UK aged six.
Doaa defines herself as "Goddess of my own hell", which means she has conquered the fight to exist, be seen and be heard, all while facing the negativity and discrimination for being female, a woman of colour and disabled.
Watch the full interview with Doaa Shayea on the Spokz People Wellbeing Platform.
Liz Ransome-Croker
Liz Ransome-Croker is CEO and Editor-in-Chief at Disability Horizons. She joined the publication in 2011 during its infancy.
Liz has worked in journalism for more than 13 years, predominately online, and spent eight years at the consumer magazine Which?.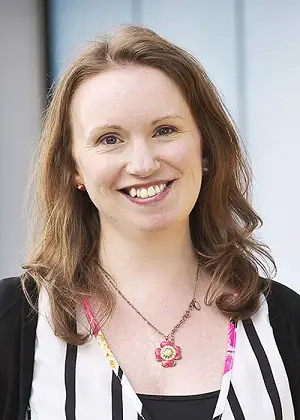 Liz lives with a congenital heart condition, which means she becomes tired more easily, has fluctuating energy levels and is more vulnerable to illnesses.
Throughout her life, she has lived with the complexities around having a hidden condition – to most she looks healthy. Her brother, who had severe cerebral palsy and who she was exceptionally close to, sadly passed away 15 years ago. He too was more vulnerable to common colds.
Liz has always been open about her mental health struggles, encouraging others to do the same so that no one feels alone.
After having depression as a teenager and finding cognitive behavioural therapy helpful at the time, she has been attending counselling for the past couple of years. When speaking to Mel, Liz said:
"It has been really positive for me… it let's you just talk about it all and let it out a bit.

There's only so long you can shove stuff in a cupboard before the cupboard opens and stuff spills out."
Watch the full interview with Liz Ransome-Croker on the Spokz People Wellbeing Platform.
Register to the Spokz People Community and Wellbeing Programme
Spokz People's new online resource includes information and tool kits on how to improve self-esteem and manage the many challenging situations being disabled brings. It also enables you to work with a peer to improve your mental health and wellbeing.
It has a forum, a chat room, regular live events and Q&As and videos from the high-profile disabled people mentioned above.
Membership
It will also be looking for more contributors to share their stories in exchange for a reduced membership.
Although Spokz People is a not-for-profit organisation and the lottery has funded the set-up of the platform, there are ongoing costs to run the service – around £10,000 a year. Therefore, there is a fee to sign up for the wellbeing community and programme.
However, thanks to a further Lottery Community Fund grant, Spokz People is able to offer a year's membership for just £50 or £5 a month. You can also get a one-month FREE trial.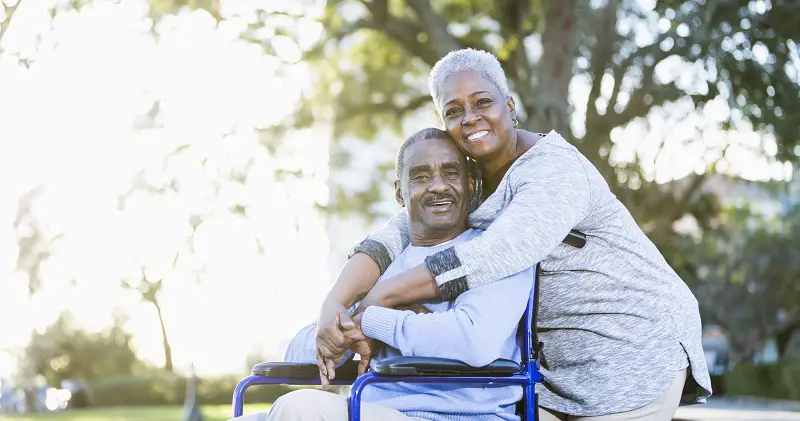 To register as a member of the online wellbeing programme and community, visit www.spokzpeople.org.uk/register.
As a partner of Spokz People and this new online platform, Disability Horizons will take a small percentage of the money made after costs are paid for. This will cover our promotion of the platform, now at the launch and on an ongoing basis.
As a small and largely voluntary-run organisation, looking to become sustainable and pay more disabled people, partnerships like this will help to secure our future at Disability Horizons. 
To find out more about Spokz People's mental health services and how to sign up for its online wellbeing community and programme, visit our mental health support page.
By Disability Horizons 
More on Disability Horizons…