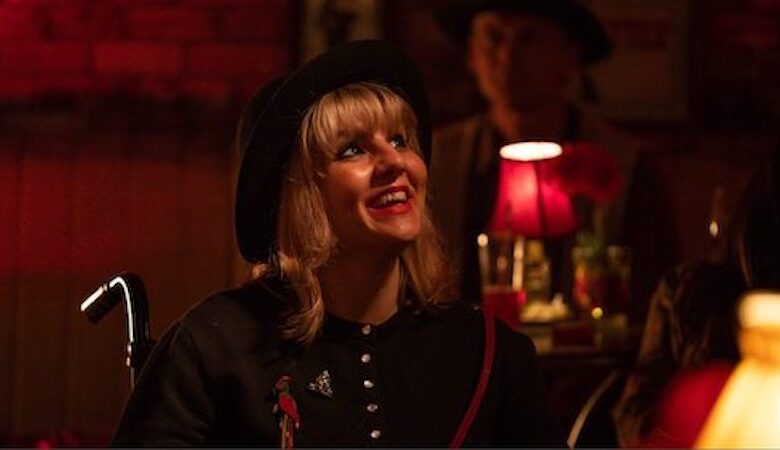 Entertainment & Culture
Ruth Madeley: BAFTA-nominated actor creating greater disability representation in the media
Ruth Madeley is a British actor best known for her roles as Anna in Don't Take My Baby, Rosie in Years and Years and most recently Barbara Lisicki in the disability rights drama Then Barbara Met Alan.
Our writer, Emma Purcell, got the opportunity to interview Ruth Madeley about living with spinal bifida, her acting career and being a patron for the disability charity Whizz-Kidz.
Ruth Madeley grew up in Bolton, northwest England. Six weeks before she was born, Ruth was diagnosed with spinal bifida. Her spine and spinal cord did not develop properly in the womb, causing a gap in the spine.
At university, Ruth studied scriptwriting. During her summer break, while volunteering at the disability charity Whizz-Kidz, she was asked to audition for the role of a character in a wheelchair in a new CBBC show. She secured the part and soon found her love for acting.
In 2015, Ruth starred as Anna in the BBC TV movie Don't Take My Baby, which tells the story of a disabled couple's fight to prevent their baby from being taken away by the authorities.
She was nominated for a Best Actress TV BAFTA for her performance. The following year, Ruth was listed as one of BAFTA's 18 Breakthrough Brits.
In BBC's Years and Years – a sci-fi drama that follows the Lyons family in a futuristic Britain where there are political upheavals, economic instability and technological advances – Ruth played Rosie Lyons.
The role of Rosie was not originally written for a wheelchair user, but after her audition, the writer, Russel T Davies, decided to work with Ruth to reshape the role around her spina bifida.
In March 2022, Ruth starred as disability activist Barbara Lisicki in a BBC factual drama, Then Barbara Met Alan. It tells the powerful and emotional events of the UK's disability rights movement back in the 90s.
Ruth has made appearances in many other TV shows and films, such as Fresh Meat, The Level, Cold Feet, Outnumbered, The Rook, The Watch, CripTales, plus many more.
Ruth is also a patron for Whizz-Kidz, which provided her with her first wheelchair at the age of five. She went on to volunteer and work with the organisation for several years.
Read on to find out more about Ruth in her own words.
Ruth Madeley on living with spinal bifida
View this post on Instagram
What was it like growing up with spina bifida and how does your disability affect you on a daily basis?
I had a great childhood with an incredible family and group of friends. I had a brilliant time! But I always knew I was different and hospitals were a big part of my life growing up.
My spina bifida meant that I developed neuromuscular scoliosis at a young age so I've had to have a lot of spinal surgeries over the years. It was all part and parcel of having a disability.
I use a wheelchair 90% of the time and chronic pain and fatigue are something I have to manage. Pain can be really challenging to juggle with work but I try to just take each day as it comes.
I've never seen my disability as a flaw. It's a big part of who I am and it's a part I'm really proud of.
Ruth Madeley on her acting career
You initially studied scriptwriting and then went on to become an actor. How did that come about?
It was an accident! I was doing some work experience with the BBC and I ended up in an audition for a CBBC drama after I got chatting with a producer there.
I always knew I wanted to be in the industry and increase disability representation, but I always thought that would be through my scriptwriting, never in front of the camera. The universe clearly had other ideas!
You've played a variety of roles, such as Anna in Don't Take My Baby, Ingrid in The Rook and Throat in The Watch, plus many more. Which has been your favourite role to play and why?
That's such a hard question! I absolutely loved playing Rosie in Years and Years. She was funny, feisty, loving, and moody. She was everything! But I also loved getting dressed up as Throat every day.
Ruth Madeley on her appearance in Years and Years
View this post on Instagram
What was it like playing Rosie Lyons in the futuristic drama Years and Years and playing a role that did not focus on disability?
That really felt like a benchmark in casting for me. The whole process was so inclusive and disability truly was the least interesting thing about Rosie's character. She was so much fun to play with.
She was a sister, a granddaughter, a lover, and a mother. She had so many layers, which is what every actor loves to play.
Were you hoping that a second series of Years and Years would be written and filmed or do you agree it should stay as a cliff-hanger?
I love that Russell T Davies left it as it was. I think the whole series worked as a stand-alone. I love the way it ended. Although, for totally selfish reasons, I would've loved to work with the Lyons family again! We had the best time.
Ruth Madeley on starring in the factual drama Then Barbara Met Alan
How did you get the role of Barbara Lisicki in Then Barbara Met Alan and what was it like to film alongside co-star Arthur Hughes and writers Jack Thorne and Genevieve Barr?
Jack Thorne messaged me about the role in late 2019 and he said: "I'll do it if you do it." As soon as he told me about Barbara's story, I knew it would be something really special. I was all in straight away!
The whole process got better and better when Gen came on board. She really is one of the most talented people I've ever met so to work with her again was a dream.
And Arthur. What can I say? He is breath-taking on screen. He is incredible to work with and he was 100% the right Alan.
Did you get to meet Barbara Lisicki to prepare and research the role?
I did! She's everything I dreamed of and more. She was always there if we had any questions and to give advice. It was such an honour to play her and be trusted with her story.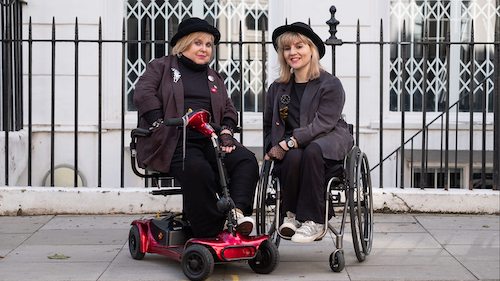 Have you learnt more about the history of disability rights while playing this role?
Absolutely! I thought I had a good knowledge of what happened but, meeting and working with people who were actually there during the protests takes it to a whole new level.
Learning first-hand about the physical and emotional toll the protests had on people was eye-opening.
Ruth Madeley on being a patron of Whizz-Kidz
As a child, you were funded wheelchairs by Whizz-Kidz and did a lot of work for the charity. Can you tell us more about the organisation and what it is like to be a patron?
I love Whizz-Kidz so much. They're like my second family. The charity had always focused on what can be achieved when the right mobility equipment is provided at the right time. But they also provide wheelchair skills training, youth clubs, work placements etc for young disabled people to help them develop life skills that will enable them to become independent adults.
I have had the pleasure of being a beneficiary, volunteer and employee of Whizz-Kidz so I know how incredible the charity's work is. As a patron, it's a real honour. I feel like I've come full circle.
Ruth Madeley's thoughts on disability representation
View this post on Instagram
What was it like to be nominated for a BAFTA for Best Actress for your role as Anna in Don't Take My Baby and a year later listed as one of BAFTA's 18 Breakthrough Brits?
To have that experience so early in my career was unreal! It was incredible to see disability represented at the highest level and it fired me up to work harder and create more change. BAFTA has been amazing to me and its support really has changed my life.
Do you think disability representation has gotten better over the years or do you think more should be done?
Yes definitely. We need to recognise and celebrate positive changes that have been made. But we can't stop here. There is still a long way to go.
Disability is still the most underrepresented group in the industry and we need more commissioners and production companies to make accessible and inclusive spaces for disabled creatives both on and off screen.
What advice would you give to other aspiring disabled actors?
I know it's hard and some days the battle seems impossible, but you are exactly what the industry needs and the change you will create is invaluable. Keep going.
You can find out more about Ruth Madeley by following her on Twitter and Instagram.
Interview by Emma Purcell 
More on Disability Horizons…