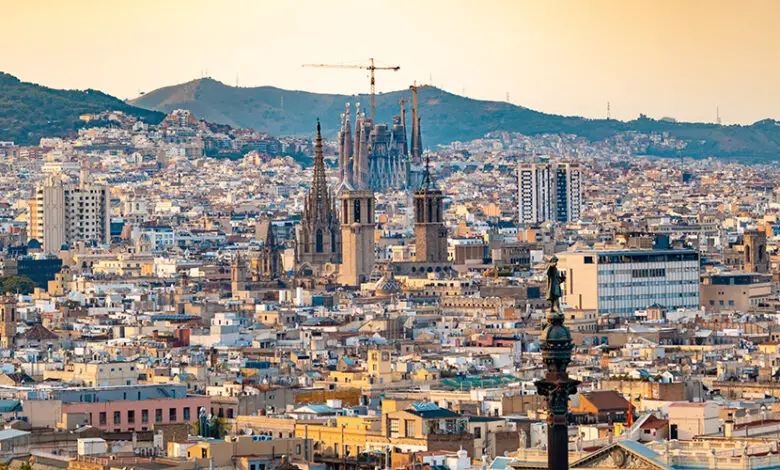 Europe is filled with accessible holiday destinations to fit any disabled traveller's needs, abilities or preferences. So, with the summer season fast approaching, now is the best time to book your next European getaway.
That's why we've partnered with Starling Bank, to bring you a travel series that will help you plan an exciting break from day-to-day life, and avoid some of the common pitfalls that can come with travel spending and saving.
We'll be highlighting accessible holiday escapes and offering advice on how to manage your money on holiday with Starling Bank's personal current account, which has NO FEES when you spend or withdraw money abroad. Plus, find out more about Starling's outstanding customer service and easy-to-use banking app for all disabilities that can even help you to save for that all-important holiday.
In part one of our series, we recommend 5 accessible holiday destinations in Europe to visit this summer, whether you want to relax on the beach, explore historical attractions or indulge in some delicious European cuisine. 
---
Don't miss our second article on 5 accessible destinations to visit across the world.
---
Accessible holiday in Barcelona, Spain
Barcelona (pictured above) is one of the most accessible cities in Europe. It has level access, lifts and accessible toilets in most attractions, and accessible beach wheelchairs and mobility aids are available to help you enjoy the sandy beaches.
Two of the most popular accessible attractions in Barcelona are Las Ramblas – the most famous street in Barcelona – and Boqueria Market. Both enable easy access to a range of shops, stalls, cafes and entertainment.
There is also the iconic Sagrada Familia, an unfinished historical Gothic cathedral built by the architect Antoni Gaudi. It has wheelchair access, audio described tours and sign language guides.
Barcelona also has great access to public transport. All but 12 of the 165 Metro stations are fully accessible via lifts, with four more due to be adapted.
You can board the Metro trains via step-free access with just the push of a button. Plus, the wheelchair-accessible seating areas across the Metro are very spacious, which is also useful if you have equipment you need to take with you.
If you're blind or visually impaired, the ticket machines can be easily accessed using their voice system. They're navigatable by touch and use sound to let you know your ticket has been validated – a short beep is a confirmation and a series of long beeps indicates a problem. Braille Keys are also available on ticket machines too.
100% of the buses in Barcelona are accessible with ramps and seating for disabled people. Entrance and exit doors have tactile signals to help you locate them and some newer buses use a speech system to tell you what the next stop will be.
Accessible holiday in Tenerife, Canary Islands
Tenerife is a Spanish island located northwest of Africa and is the largest of the seven Canary Islands. It is also another favourite destination for UK holiday-makers, whether disabled or not, with its beautiful beaches and exotic attractions.
The island is well-known for its award-winning accessible beach facilities at Los Cristianos, including:
a large wood-covered area with sunbeds
floating beach wheelchairs (called Tiralo)
an accessible shower and toilets
a transfer lift.
There are also friendly crew members to help you if needed, and a range of bars and restaurants for you to enjoy a nice beverage or a delicious meal, with good access throughout.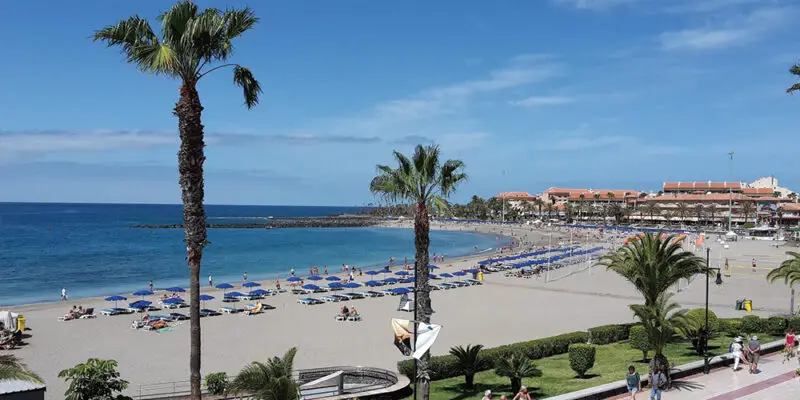 If you're an animal lover, you might like to visit Loro Parque, Europe's largest zoo. It has an extensive range of wild animals, including orcas and white tigers.
The park is large and has level access throughout. However, some parts are hilly, so if you use a manual wheelchair, you may need to be pushed. If you have limited mobility you can hire a wheelchair there.
Tenerife also has a small monkey park, which, as you'd expect, has a lot of monkeys, as well as many other animals including crocodiles, birds and guinea pigs.
It is also fully wheelchair accessible but you're advised to be careful in the guinea pig enclosure as they can crawl near your wheels. You can also buy food at the park to feed the animals.
Tenerife's transport services are also very accessible. The public tram system is barrier-free throughout, from the information points to the trams themselves.
For example, the tram floors and exits onto the road are at the same height and there are reserved spaces for wheelchairs, so useful if you use mobility aids too and need to 'park' them.
Also, a majority of the buses are wheelchair-friendly, with ramps and disabled seating available. Plus, there are several wheelchair-accessible taxi services, which means if you use mobility aids, such as a walker, they're also suitable.
Accessible holiday in Lisbon, Portugal
Lisbon is the capital city of Portugal and is steeped in history and abundant with delicious delicacies and breathtaking scenery.
Although it is a hilly city with a lot of old pavements and not-so-accessible public transport, Lisbon and its surrounding areas do still have many accessible attractions for people with physical disabilities and sensory impairments.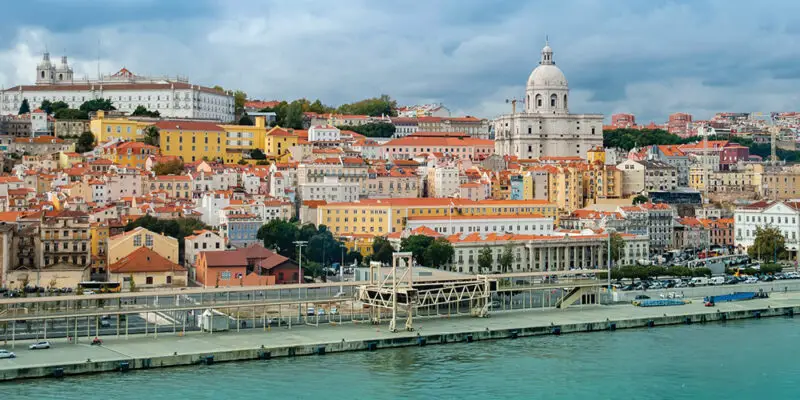 You can explore the interesting culture and architecture of Libson with its many historical attractions, such as the Jeronimos Monastery and the National Palace of Queluz.
Both are wheelchair accessible via ramps and step-free access. Queluz also has audio guides for if you're blind or visually impaired, and you can also enjoy the sounds and smells of the palace gardens.
Lisbon can also offer disabled tourists wine tasting at local vineyards and scrumptious pastries at the Pasteis de Belém pastry shop, which is accessible.
You can even take a trip to the Portuguese coastlines to try out some adapted surfing, whether you have motor, visual or cognitive impairments.
With the support of the Portuguese Association of Adapted Surfing, you can ride the Atlantic waves and meet a community of like-minded adventurous people.
Accessibility on public transport in Lisbon can be difficult and unpredictable because lifts at stations and ramps on trains and buses may not always work.
But that doesn't mean that travelling around the city is impossible. Your best option is to hire an accessible vehicle or travel by taxi.
Most taxis are equipped with boarding platforms, specially adapted safety belts, safety devices for wheelchairs, and doors with a larger door opening angle. These taxis are available at taxi ranks at airports and/or by requesting this service with the taxi companies.
---
Molly Gudger – Starling Bank customer
"I love how easy it is to travel using Starling's current account. You can use your debit card free of charge when travelling abroad, anywhere in the world. Access in other countries is always a lottery, so with Starling it's great to know that money is one less thing I have to worry about.
My favourite thing about banking with Starling is that there are no branches. It's banking done completely remotely. As a disabled person, this suits me perfectly. Accessing a branch isn't always an option for me, so it's extremely comforting to know I am able to access all of its features from home.
Starling really is a wonderful bank to use. Using the Starling Bank app helps me to keep track of what I'm spending and where, which is incredibly useful if you're trying to save money for your next holiday."
---
Accessible holiday in Paris, France
Paris, the capital city of France, is another European destination that has many tourist attractions and public places that are accessible to travellers with disabilities.
The Eiffel Tower is the most iconic landmark in Paris. If you're a wheelchair user or have limited mobility, you can go up the tower to the first and second floors via a lift, where you can admire stunning panoramic views of the city.
There are also audio induction loops available at the ticket offices if you are hard of hearing.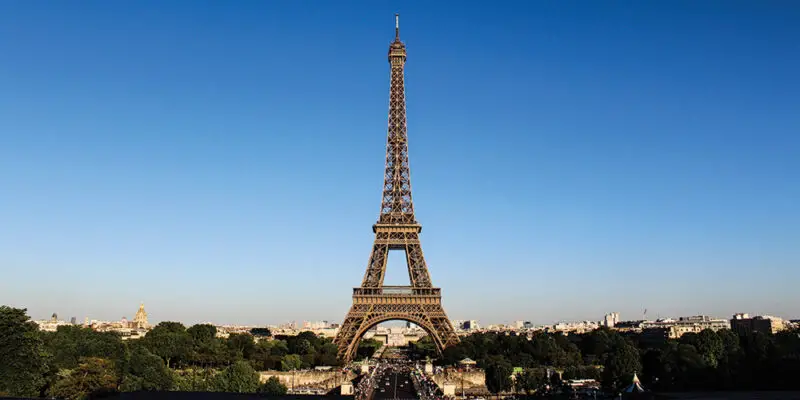 Another not-to-be-missed attraction in Paris is the Louvre Museum, which features iconic paintings, including The Last Supper and the Mona Lisa. It has a number of accessibility features:
it is fully accessible if you are a wheelchair user or have limited mobility
there are hearing loops for if you have a hearing impairment
if you're visually impaired there are tactile exhibitions, braille and audio guides, as well and staff support available to assist you
if you have a developmental or learning difference, there is staff assistance, adapted/quieter routes, information on lighting levels and SensoryBags (kits containing noise-cancelling headphones, eye bands, etc.).
The ideal way to navigate your way around Paris is by taking the bus. Most buses now come with ramps, lowering devices, seats for limited-mobility passengers and a vocal announcement system.
Tramline 38, which travels across the city centre from north to south, has screens to indicate where the bus is, the next stops, and transfer points. It is also completely accessible for wheelchairs.
Another great way to see the city is via an accessible boat tour on the Seine. It's the perfect way to see all of the historical sites with commentary from a tour guide.
---
Add a Starling Bank current account to your holiday packing list. Spend and withdraw cash with your Starling card anywhere in the world, for FREE.    
---
Accessible holiday in Sicily, Italy
Sicily is a beautiful and historic island located on the southern tip of Italy. It is ideal for warm summers and pleasant winters and creates a utopia for tourists.
Although Sicily comes with some challenges regarding its accessibility, there is still plenty for you to do if you have a disability.
The most well-known place to visit in Sicily is Mount Etna, the world's most active volcano, which is in an almost constant state of activity.
You can drive 1900m up Etna to Rifugio Sapienza, which is a hotel and restaurant complex. From there you can take a cable car – one of which is accessible – to 2500m.
To board the accessible car if you use a wheelchair, the staff have to turn off the cable car, usher you past the queue and lay down a metal ramp to help you get into it.
As you go up in the cable car, you'll get a great view of the mountain, which is mostly black and rocky. One of the windows of the cable car is tinted orange so it makes the outside look like the surface of Mars.
Another accessible place worth visiting in Sicily is Syracuse, a 2700-year-old city located on the southeast coast of Sicily.
An archaeological park in the city houses a whole host of ancient remains. Wheelchair access around the site is very good, with pathways and ramps running in front of and up the top of the amphitheatre.
Elsewhere on the site is the Latomia del Paradiso, an ancient quarry where stone for the ancient city was extracted. 7,000 survivors of the war between Syracuse and Athens were held prisoner here in 413 BC.
Now it is a peaceful garden filled with magnolia and citrus trees. This can be accessed via a step-free route not normally open to the public.
Nearby is the Orecchio di Dionisio, which is a 23m high grotto that extends 65m back into the cliffside. The ground inside this cave is fairly flat, but it can be very dark and hard to see much until your eyes adjust.
Sicily also has many accessible beaches across the island that include flat walkways and platforms along the seafront. Many also have lightweight aquatic wheelchairs with rubber wheels so that you can go into the sea.
With regards to accessible transportation in Sicily, unfortunately, public transport may be limited, but some of the more modern trains and buses may have ramps if you request them.
The best option is to hire an accessible van, or you can book your holiday through a tour operator, who will provide accessible transport across the island and advise you on which towns, cities and attraction are moat accessible.
How Starling Bank's current account can help you travel with ease
Spend and withdraw cash using your Starling debit card when abroad, with NO added fees (local ATM charges may apply).
Starling uses the Mastercard exchange rate for each foreign transaction and doesn't add anything on top.
Plus, within seconds you'll be able to see exactly how much you've spent, both in the local currency and in sterling, with instant payment alerts.
You can lock your card with a simple tap in the app if it gets lost and access 24/7 support in-app, whatever the time zone or location – a weight off anyone's mind.
Enjoy the travel benefits of Starling's award-winning current account on your next holiday and apply for an account in minutes today.
And check out our next travel piece on accessible places to visit across the world.
By Disability Horizons and Starling Bank
More on Disability Horizons…