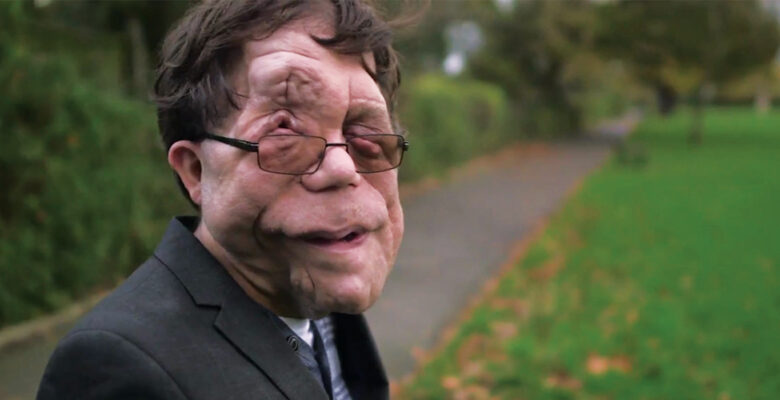 TV presenter, actor and disability campaigner Adam Pearson is set to test his cooking skills when he participates in Celebrity MasterChef 2022 this summer.
He will be among 20 celebrities to try and create some delicious dishes and impress the judges Gregg Wallace and John Torode.
Adam is the fourth consecutive disabled celebrity to take part in Celebrity MasterChef, with Paralympian Kadeena Cox winning in 2021 and actor Melissa Johns and broadcaster Amar Latif also taking part in the past.
Who is Adam Pearson?
Adam Pearson is an award-winning disability rights campaigner, actor, presenter and speaker. He has a disfigurement as a result of Neurofibromatosis, a genetic condition that causes excess body tissue to grow on nerve ending, causing non-cancerous tumours (called fibromas) to occur. These can occur anywhere on the human body, though in Adam's case it has occurred predominantly on his face.
Adam worked as a researcher for the BBC and Channel 4 before becoming a strand presenter on the first series of Beauty & The Beast: The Ugly Face Of Prejudice (Channel 4).
He was also one of the team who developed the series and he consulted on the Dutch version. Adam has also worked on The Undateables (Channel 4) as a casting researcher.
Adam has fronted a variety of documentaries including Eugenics: Science's Greatest Scandal (BBC Four),the critically-acclaimed Horizon: My Amazing Twin (BBC Two),  Adam Pearson: Freak Show (BBC Three) and The Ugly Face Of Disability Hate Crime (BBC Three), as well as being a reporter on Tricks Of The Restaurant Trade (Channel 4) and The One Show (BBC One).
Adam was nominated as UK Documentary Presenter of the Year at the 2016 Grierson Awards.
His other credits include Question Time (BBC One), Celebrity Mastermind (BBC One), Pointless Celebrities (BBC One), Celebrity Eggheads (BBC Two), Breakfast (BBC One), Songs Of Praise (BBC One), Sunday Morning Live (BBC One), Newsnight (BBC Two), Loose Women (ITV), Lorraine (ITV), This Morning (ITV) and Front Row (BBC Radio 4).
In 2013, Adam appeared in the BAFTA-nominated film, Under The Skin, directed by Jonathan Glazer and starring Scarlett Johansson.
He also played himself in the independent feature, DRIB, which premiered at SXSW in 2017.
Moreover, he starred in Chained For Life, which was released theatrically in the UK and US as well as being shown at film festivals around the world.
Adam has spoken at several events for companies and organisations such as the World Health Innovation Summit, Public Service & Criminology Conference and British Association for Counselling & Psychotherapy. He has also given a TEDx talk.
Adam is an ambassador for The Prince's Trust, Changing Faces and Us In A Bus. He also won a RADAR Award and a Diana Award for his campaigning work.
Furthermore, Adam was named in The Shaw Trust Power 100 List of 2020 – a list of the UK's most influential disabled people.
In addition, Adam is a presenter on one of the most listened-to disability podcasts – The Grumpy Gits – alongside disabled journalist Simon Sansome and autism advocates Chris Leasmith and Duncan Casburn.
Adam Pearson on Celebrity MasterChef 2022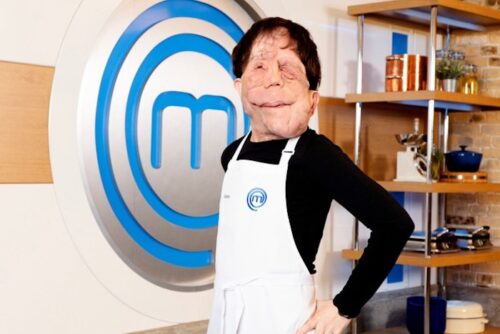 The 20 celebrities were announced on Monday 11th July. People joining Adam in the MasterChef kitchen will include former boxer Chris Eubank, musician Danny Jones, TV presenter Lisa Snowden, comedian and actor Paul Chuckle and former footballer Jimmy Bullard.
Following the release of the Celebrity MasterChef line-up, Adam Pearson tweeted:
Well the news is out, the rumours are true – I, @Adam_Pearson am sharpening my knifes and taking part in @MasterChefUK.

Will @GreggAWallace and @JohnTorode1 like my food? Who knows!

Can I even cook? Who cares!

Never heard of me? Shut up!#celebritymasterchef #MasterchefUK pic.twitter.com/txB6PNkYmU

— Adam Pearson (@Adam_Pearson) July 11, 2022
Follow Adam Pearson on Twitter and Instagram.
Celebrity MasterChef will return on BBC One on Wednesday 10th August at 8pm.
By Emma Purcell 
More on Disability Horizons…