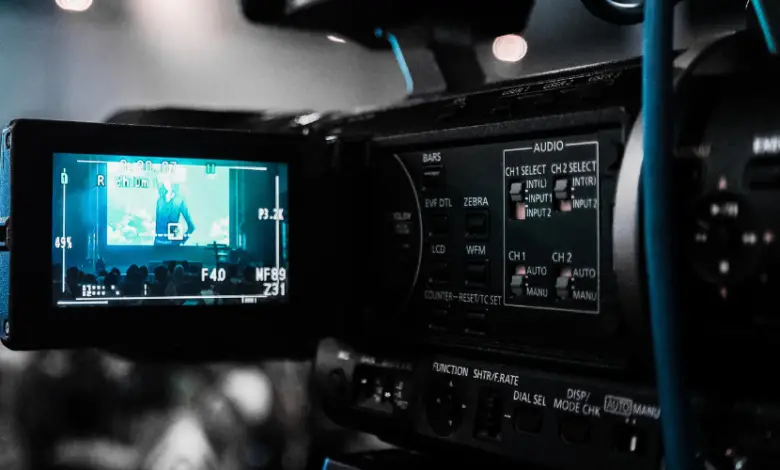 Although the film industry has progressed when it comes to bringing disability issues onto the big screen, it is still far from an inclusive field that allows disabled characters to be represented by disabled actors.
Our writer, Raya Al-Jadir, did some digging and has put together a list of 10 films and documentaries with disabled characters actually played by disabled actors that you should watch over these winter months.
1. CODA
CODA – which stands for Children of Deaf Adults – is a comedy-drama film written and directed by Sian Heder. It is an English-language remake of the 2014 French-Belgian film La Famille Bélier.
Ruby Rossi (played by actor Emilia Jones) is the daughter of deaf parents and sister to a deaf brother. She is the only hearing member of the family.
She attempts to help her family's struggling fishing business while pursuing her own aspirations of being a singer.
The film features deaf actors Marlee Matlin (pictured below) as Ruby's mother Jackie, Troy Kotsur as Ruby's father Frank and Daniel Durant as Ruby's brother Lee.
In 2022, CODA won three Academy Awards including Best Picture, Best Writing for Sian Hede and Best Supporting Actor for Troy Kotsur.
You can watch CODA on AppleTV+.
2. The Peanut Butter Falcon
This film follows Zach Gottsagen's character, Zak, as he escapes his assisted living facility where he was abandoned by his family because of his Down's syndrome.
Zak begins his journey to pursue his dream of becoming a professional wrestler and, on his journey, he meets and befriends a man named Tyler (Shia LaBeouf) who is also on the run. The pair become best friends as Tyler helps Zak achieve his dream.
You can watch The Peanut Butter Falcon on Amazon Prime.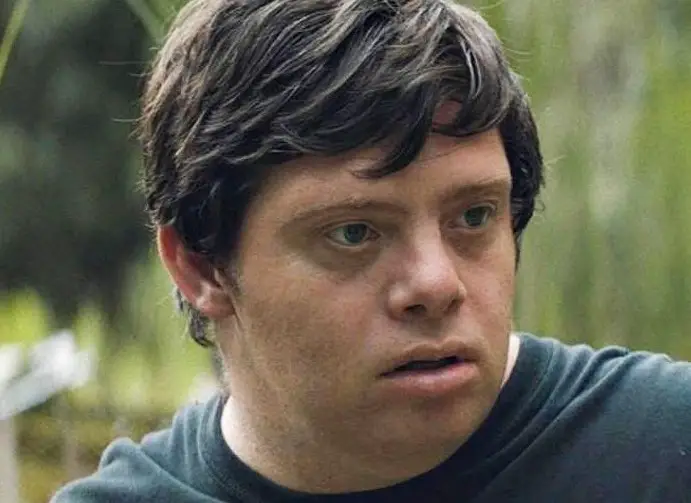 3. Run
Kiera Allen stars alongside Sarah Paulsen in the 2020 thriller Run. Kiera plays Chloe, who is kidnapped at birth from a maternity ward by Sarah's character, Diane, after her newborn baby dies.
This leads to Diane overdosing Chloe on unnecessary medications to make her paralysed, diabetic and living with other health conditions.
Aged 17 and homeschooled all her life, Chloe eventually uncovers the truth and tries to escape.
Kiera acquired her disability when she was a teenager and, like her character Chloe, she is a wheelchair user.
You can watch Run on Netflix.
4. Children of a Lesser God
This movie follows the turbulent relationship between a deaf woman and a hearing man as they struggle to communicate. Sarah (played by CODA star Marlee Matlin) uses American Sign Language to communicate.
Marlee was recognised for her work in this movie and won Best Actress at the 59th Academy Awards.
You can buy or rent Children of a Lesser God on Amazon Prime.
5. Cyrano
American actor Peter Dinklage – best known for roles in Game of Thrones, The Station Agent, Elf and X-Men – was born with a type of dwarfism called achondroplasia.
Peter stars as the wordsmith Cyrano in the 2022 musical romantic drama Cyrano. In the story, Cyrano helps a young man Christian woo a girl by writing love letters.
The film is directed by Joe Wright and with a screenplay by Erica Schmidt. It is based on Schmidt's 2018 stage musical of the same name, which is based on the 1897 Edmond Rostand play Cyrano de Bergerac.
You can watch Cyrano on Amazon Prime.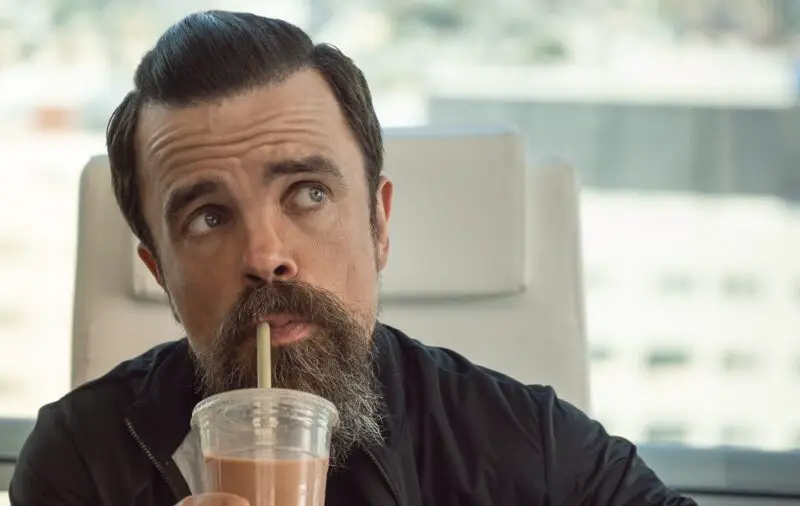 6. Then Barbara Met Alan
Then Barbara Met Alan is a factual drama that tells the true story of two disability activists – Barbara Lisicki and Alan Holdsworth – who became the trailblazers for disability rights in Britain and help make the Government create the Disability Discrimination Act (DDA).
Written by multiple BAFTA-winner Jack Thorne alongside actor turned writer Genevieve Barr, Then Barbara Met Alan stars BAFTA-nominated Ruth Madeley as the comedian and activist Barbara Lisicki and Arthur Hughes as the singer-songwriter and activist Alan Holdsworth – all of whom have a disability and/or health condition themselves.
You can watch Then Barbara Met Alan on BBC iPlayer.
7. A Space in Time
This poignant documentary about two young brothers with Duchenne muscular dystrophy celebrates the power of love and togetherness. It is a deeply personal documentary that raises awareness about a disability without neglecting the interiority of those living with the condition.
Co-directed by Riccardo Servini and Nick Taussig, the film follows the Taussig family's experience with Duchenne muscular dystrophy, a genetic disorder that affects their young sons, Theo and Oscar.
A family, facing the diagnosis of a progressive muscle wasting condition for their two sons, embark on a journey to create a magical home for them, intended to nurture and enable not disable them further.
A Space in Time shows how the family have carried out the slow and demanding day-to-day work of adapting their world.
They hired architects to create a purpose-built home and have revolutionised their own preconceived ideas about what constitutes a well-lived life.
Intimate and candid, this awareness-raising documentary does not skirt around the tough realities of Duchenne or fall back on easy sentiment, as it shows that disability need not be synonymous with tragedy.
You can watch A Space in Time on Amazon Prime.
8. Hearing Is Believing
Hearing Is Believing is a new feature documentary from award-winning filmmaker Lorenzo DeStefano. It introduces the world to the astonishing young musician and composer, Rachel Flowers.
Born 15 weeks premature, Rachel soon lost her eyesight. At the age of two, she began playing every song she heard by ear, including Bach's fugues.
The film revels in Rachel's joyous and free-flowing love of song, illuminating the bonds of family and the divine mysteries of creativity.
The great musicians appearing with Rachel include Grammy winners Dweezil Zappa, Arturo Sandoval, Stevie Wonder, Grammy-nominated jazz pianist Taylor Eigsti, the late Progressive Rock icon Keith Emerson and 50 members of the Santa Barbara Youth Symphony.
You can purchase Hearing Is Believing on DVD or Blu-ray from Amazon.
9. Crip Camp
Crip Camp starts in 1971 at Camp Jened, a summer camp in New York Stae described as a "loose, free-spirited camp designed for teens with disabilities".
Starring Larry Allison, Judith Heumann, Jim LeBrecht, Denise Sherer Jacobson and Stephen Hofmann, the film focuses on those campers who turned themselves into activists for the disability rights movement and follow their fight for accessibility legislation.
You can watch Crip Camp on Netflix.
10. Four Weddings and a Funeral
The 1994 British romantic comedy film directed by Mike Newell is the first of several films by screenwriter Richard Curtis to feature Hugh Grant.
It follows the adventures of Charles (Grant) and his circle of friends through several social occasions as they each encounter romance.
The role of David is played by David Bower, a Welsh actor who is deaf and a BSL user and took his degree in the British Theatre of the Deaf (established by Pat Keysell)
You can buy or rent Four Weddings and a Funeral on Amazon Prime.
What other films with disabled actors would you recommend? Let us know on Facebook and Twitter @DHorizons.
By Raya-Al-Jadir
More on Disability Horizons…