Featured Resources

HomeGuides.co.uk – Use this guide to discover a range of cost-effective home modifications that will help you create a disability-friendly home.

Independent People Homecare – Looking for extra support at home? Then Independent People Homecare can help. Their highly trained team of personal assistants can assist people with a wide range of conditions and those recovering from sustained treatment or a long period in hospital. Visit our website or email: hello@iphomecare.co.uk or call: 0808 163 9407

Clos-o-Mat – is market leader in sales, support, advice and service of toilets and bathroom assistive technology that deliver control, hygiene, dignity and independence in intimate care at home and away.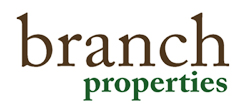 Branch Properties – Have you had difficulty finding suitable accessible rented accommodation?  Branch Properties is an independent letting agency who has launched a service specifically aimed at meeting the accommodation needs of disabled people in London.  We are an honest, friendly & personal company. We are the first in the private sector to clearly identify finding specific accommodation suitable for disabled people, including those who need wheelchair access.  We are committed to working with prospective tenants to understand your needs, and will work with you to find adapted accommodation. We have great rapport with landlords and we will do the hard work, so you don't have to! Office: 020 3475 4022 / Website / Facebook / Twitter
Other links
Disabled Living Foundation – www.dlf.org.uk
Independent Living – www.independentliving.co.uk
Independent Living Fund – www.dwp.gov.uk/ilf
Please note that all resources on this page have no affiliation to Disability Horizons, but are resources that have simply been shared by our reader community. Unfortunately, we cannot verify whether any of these resources are suitable for you and strongly recommend that you make enquiries with the relevant resource to confirm suitability.