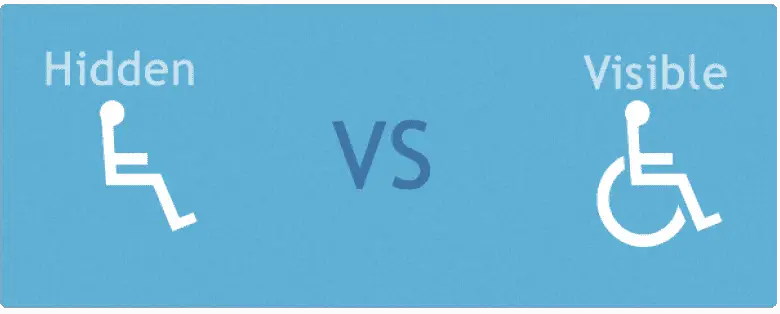 Lifestyle
Differing disabilities, one community
Through shared understanding of how a disability can limit a person, friends Blake and Marissa discuss the importance of creating a community, reaching out to others and gaining an understanding of how limitations can teach creative ways of adapting.

A little about our conditions
Blake: I have Spinal Muscular Atrophy type 2 (SMA), a genetic neuromuscular condition much like muscular dystrophy. I use a power wheelchair to get around and I have to have help when doing pretty much any significant, physical tasks. My disability is very visible and quite obvious. So much so that people tend to make judgements about my intelligence, personality, and capability before talking to me and getting to know me.
Marissa: I was diagnosed with a vestibular disorder in my mid twenties. I suffer from chronic disequilibrium and vertigo. I describe the condition as being a piece of snow in a snow globe. The snow begins to settle and then someone shakes the snow globe. The shake-up can feel mild and at times violent.
As a result, the condition restricts my ability to drive and handle a 'normal' job work-flow. I experience cognitive and visual disturbances leaving no obvious indicators that I am living with a vestibular disorder. More often than not, people will dismiss the fact that I'm even living with a disability. However, spending time with me, the effects of the condition reveal themselves. For stability and additional balance support, I use trekking poles when I take walks independently around my neighbourhood.
How we met
Blake: One day I was feeling a little down after not hearing back from a potential employer. As a web designer, I occasionally listen to The Big Web Show, a podcast by industry legend, Jeffrey Zeldman. I tuned in that day for no particular reason and started listening to episode #55. The guest was this amazing woman with a disability who was new to web design and working toward getting a job in the industry. I immediately felt a connection with her because we shared much of the same goals and frustrations. I left a comment on her blog, which led to a Skype call and ultimately a close friendship. Yes, blog comments are still useful.
Do we find similarities with our conditions?
Marissa: Interestingly enough we do. We share similar aspirations of trying to carve out our careers and breaking into the web design world. Medical conditions force us to spend the majority of time indoors behind computer screens. Our shared experiences, and how we actively participate, centres us around the web. We both express limitations of living with disabilities that hinder us from participating. These limitations are teaching us creative ways of adapting. Hidden versus Visible disabilities in our case have merged to create ability.
Adaptive equipment
Blake: I'm kind of a junkie when it comes to learning about, and trying, new ways to overcome the limitations of my disability. So much so that I started a website called The Accessible Setup, a collection of interviews asking people with disabilities what they use to get things done.
I especially love technology. I use a computer for many hours a day and I am constantly on the lookout for ways to make my life easier. I use a Mac with an on-screen keyboard app called KeyStrokes. I also have an iPhone which has an app called HippoRemote that lets me use the little keyboard on my phone with my Mac. I dread the day that I have to use speech recognition and I hope that the technology is flawless by the time that day arrives.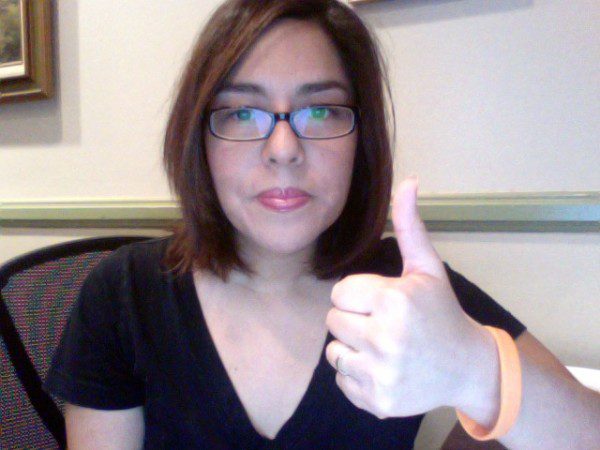 Marissa: When viewing the web, I am always looking for plugins or applications that will eliminate unnecessary motion and movement within websites. Living with a vestibular disorder, the last thing I want to deal with is unnecessary moving objects on a screen. Blake assisted me on a project called Motion Alert. The project attempts to explain the dangers of unnecessary motion or movement on the web. Also, using trekking poles provide added stability when I want to participate in daily walks around the neighbourhood. I can walk without the trekking poles, but I never want to be far from a shopping cart or person without them.
Projects we're working on
Blake: In addition to The Accessible Setup, I have several other projects I work on. I'm a volunteer for Stop SMA, a local charity for which I design and maintain a website. Recently, I was able to work with Marissa to redesign her blog Abledis. I also blog about disability occasionally at "I hate stairs". Having said all of this, my number one project right now is being employed by an awesome business as an awesome web designer. I currently do some freelance work as well.
Marissa: Spending countless hours at home will birth ideas. I have to fight off the urge to undertake all of the lurking scheme ideas in my head. I am currently working on a project called 12 months, 12 journeys, 12 lessons. My goal is to learn about a different condition, disorder, or health awareness each month, educate myself on the subject and interview a person living with the condition. I interviewed Blake for the month of January! Interested in participating and becoming a member of the project? Do not hesitate to contact me.
How working together has been helpful
Blake: Having someone to relate to is important to us humans. Spending time with Marissa has helped me keep my motivation to "do something that matters" alive. Helping her learn about web design has been fun and rewarding. I hope that fate continues to be kind to us and we find ourselves getting paid to work together in the future. We could create some amazing things.
Marissa: Blake means the world to me. He has taken me under his wing and is teaching me everything he knows about web design. Spending time with him is priceless. We joke, laugh, and at times get into deep conversations about life. Without physically meeting Blake, I consider him my family. Working together creating community is beneficial on several fronts. Spending time home alone can be terribly isolating and lonely. Knowing that Blake is a Skype call away has been extremely comforting. In a short time together, we have merged skills and have given my personal blog Abledis a functional, responsive redesign.
In conclusion
It's funny how little actions can produce big results. Marissa didn't have to reach out to Zeldman for advice. He didn't have to invite her onto the podcast. Blake didn't have to tune in that day or comment on her blog. We could have never met. But we did. Our little experiment of working and talking together has shown us that – while everyone is different – people with hidden disabilities and people with visible ones might have more in common than they realize.
We feel like we have bridged gaps and created a community – even if it is just the two of us. We're excited about new opportunities, new journeys, and new people we'll meet along the way. Can't wait to see what the future holds.
We would like to take this opportunity to thank Jeffrey Zeldman for allowing Marissa to contribute once again on The Big Web Show. Jeffrey was the catalyst for bringing us together. We would also like to thank Martyn and Srin for providing us this platform to share our story.
By Blake Watson and Marissa Christina
Let us know if you have started your own community by emailing us at editor@disabilityhorizons.com, tweeting us @DHorizons,  sending us a Facebook message or leaving comments below.