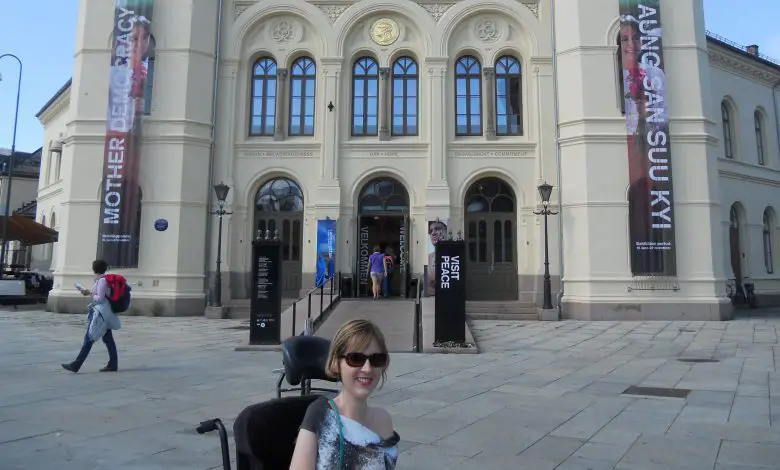 Last week we heard from commercial accessibility consultant, Sarah Rennie, about the first part of her trip to Oslo, Norway. Here Sarah talks about accessibility of Oslo's famous tourist attractions, getting around the city, and the price of booze!

Getting around

Getting around Oslo was pain-free. The buses and subway system are refreshingly accessible. Accessible taxis are expensive but carry around twelve people so are not bad if you can share the cost. The trams are not accessible though, as they usually have steps to get onboard.
Another good way to get around many cities as a mobility-impaired tourist is using the sightseeing buses as this will give you a full tour getting you to all the sights. We were very lucky that Visit Oslo gave me an Oslo Pass because of my work as an accessibility consultant. The passes are genuinely excellent value, providing you with free public transport and access into the attractions, plus discounts in many restaurants.
Being a Tourist
We went everywhere in Oslo! We scaled the roof of the Opera House, visited the Munch Museum, Royal Palace, Architecture Museum and City Hall. The Nobel Peace Centre was unexpectedly the highlight of our trip. Do not be afraid to take a boat trip across the Fjord – the timetable shows you which ferries are accessible, but be aware that the ramp is a little steep and I needed assistance. Via this ferry we went to the Viking Ship Museum which was pretty spectacular. I would not recommend the Folk Museum access-wise because the majority of the dwellings and pretend shops have steep steps at the entrances.
Take a look at my videos of getting around many of the sights of Oslo:
 Booze!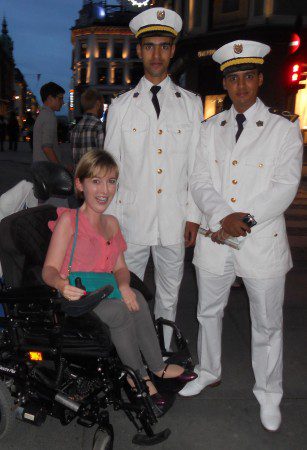 Okay, I'll cut to the important stuff now: booze! It's a pricey city to visit as a British tourist. A couple of rounds for the two of us were about £40 over the period of one evening. It's partly my fault, though, for insisting on having the Aquavit cocktails. Anyway, that's why it's really wise to invest in an Oslo Pass as you can budget your trip knowing that the important tourist stuff (i.e. transport and attractions) are all paid for.
Sadly, my Norwegian language skills (i.e. speaking English with a Dutch accent) were rendered redundant as Norwegians speak excellent English! Everyone was friendly and naturally completely unfazed by me and my assistance requirements; you see lots of wheelchair users around the city.
Although I definitely want to see more of Scandinavia now, I also really want to explore more of Norway. This would make an ideal road trip and the views look breathtaking. If anyone wants to hire an accessible vehicle with me, give me a call!
As many readers will understand, sometimes planning a trip to an unknown place, whilst having a disability, is not always a relaxing experience. You have to plan everything, consider contingency plans and be prepared for nasty surprises. So, it was a breath of fresh air to be able to go somewhere where getting around and doing everything touristy was completely hassle-free. Just like a holiday should be!
By Sarah Rennie
Check out…
• Martyn Sibley's Epic European Disability Roadtrip: part 3.
• 5 top tips for using accessible travel in London.
• Accessible Vancouver: how to get around and what to see.
Travelled recently and have some tips to share with Disability Horizons readers? Get in touch by emailing us at editor@disabilityhorizons.com, tweeting us at @DHorizons or messaging us on Facebook.