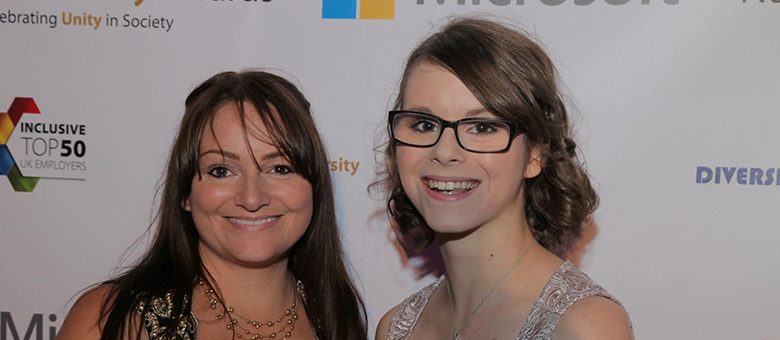 Disability Horizons reader Chloe Tear, who has Cerebral Palsy, is currently studying psychology at university. Her blog, Life as a Cerebral Palsy student, has reached more than 30,000 people already. Read on to learn more about her journey to become a disabled student.
My name is Chloe Tear and I have mild triplegic Cerebral Palsy, which affects my legs and left arm. It means I also suffer from epilepsy, chronic pain and have impaired vision. But despite all of this, I am currently in my first year at university studying psychology and child development.
Deciding whether or not to go into further education is an extremely difficult decision for any student, and for me, it was no different. Firstly, I was unsure about what course I wanted to do – a debate I am sure all students have with themselves.
Should I go down the educational psychologist route or do a course in occupational therapy? After going to a number of university open days, I knew a psychology course was for me. It was a subject that I had fallen in love with while doing my A-levels and one that would give me a few more choices at the end of my degree.
Once I had decided on the course, I faced the next conundrum – where to go to university. With the added hurdle of having a disability, I knew it would make things a little more complicated. Trying to find a university that had the right facilities for me, would be supportive of my needs, have accommodation on campus and a course I loved was a big ask!
There was always the option of living at home if all of these things weren't possible. But I wanted to try and have the full university experience and move away from home.
Added to that, although I wanted to move out, it was important to me that I wasn't too far from home. With the combination of my deteriorating health and my seizures still being a little too frequent for my liking, it was vital that I was close enough to be able to attend a multitude of hospital appointments. Thankfully I found a university that ticked all of those boxes.
The next step was going through the process of getting ready for the start of university. During the last few months of completing my A-levels, which was stressful enough, I had to fill out Disability Student Allowance forms and check what help and assistance I would need from the university. All this alongside actually applying to the university too!
During the summer I had an assessment with the university, which was really helpful. They made suggestions about things they could put in place that I hadn't even thought about. But despite the help that they could provide, it became obvious that, with my mobility and seizures, I couldn't attend university completely independently – I would need a PA.
The person completing my assessment was actually quite shocked that I had never hired a PA (personal assistant).  But my family and I had no idea how to go about doing this! So with only a matter of months before I started university, the challenge to find suitable PAs became a priority.
Being a disabled student
Now that I am halfway through my first year at university, all the preparation seems like a distant memory. Nevertheless, it was that preparation that has allowed me to study successfully. I have two PAs that help me with a number of tasks, whether that is washing and cooking, or simply stopping me from falling over on the way to a lecture!
I now no longer have to worry about what happens if I have a seizure and I am by myself. It also allows me to save my energy so that I can take part in the social side of university, which is really important when making new friends. I want people to see me for me, and to not have to worry about my seizures, me falling over on uneven ground or other medical-related things, which are all prominent in my day-to-day life. My PAs make this all possible.
My blog: Life as a Cerebral Palsy student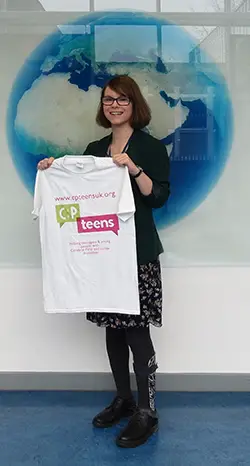 Nearly four years ago, at the age of 15, I set up a blog called Life as a Cerebral Palsy student. The aim of it was to write about what it's like as a disabled student in mainstream education and to ultimately raise awareness of disability in a number of ways.
It was around the time that I had just started to notice a bigger difference between myself and my peers. I am so glad that I made the decision to start writing a blog and open up about the highs and lows of living with a disability. In the relatively short time that I have been writing, the blog has documented my educational journey through GSCEs, A-levels and now university. My hope is that my story will help others to feel confident enough to follow their dreams and achieve what they want.
I'm astounded and delighted by the progress my blog has made – it's had more than 34,000 views from around the world since it launched. It's also opened up so many great opportunities for me, including becoming the head ambassador for an organisation called CP Teens UK. It does an amazing job in helping young people with Cerebral Palsy or a similar disability live the lives they want to.
But that's not all, I have also been shortlisted for a National Diversity Award in 2016 and been on BBC radio to talk about my blog and Cerebral Palsy awareness.
My educational journey
Having a disability can make certain aspects of studying a lot harder, even if that is just having the ability to stay awake and function all day. My educational journey as a disabled student has had its fair share of ups and downs. The ability to keep up with the workload when you have other competing demands is not easy. But it's been well worth it.
I have thoroughly enjoyed university so far, despite it being a very big change in so many ways. I know I made the right decision to go into further education – I wouldn't change it for the world. Let's hope the next two and a half years of university continue to be successful, enjoyable, and maybe even a bit eventful!
By Chloe Tear
Get in touch by messaging us on Facebook, tweeting us @DHorizons, emailing us at editor@disabilityhorizons.com or leaving your comments below.
Podcast series with entrepreneur Phil Friend: difference is your asset
We talk to a disability rights activist who's not afraid to make his voice heard