Disabilities and jobs are topics on the rise in circles across the globe. Chad Moore, founder of IN-abled.com, has combined them all in a small business start-up that offers wall hangings, books and T-shirts focused on inspiration and disabilities.
People with disabilities have the ability to inspire. We have clearly seen that with the Olympic and Paralympic Games. I have talked to many people with disabilities who would like to see more media and everyday images that include them. The aim of IN-abled.com is to do just that, to give businesses, organisations and individuals something they can use to increase inclusion in their environments.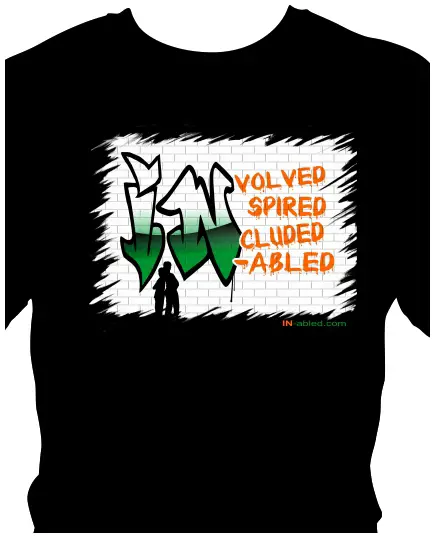 The company name is meant to honour all those people who overcome challenges and obstacles on a daily basis. IN-abled.com focuses on IN-volvement, IN-spiration and being IN-cluded… themes describing what anyone can accomplish.
The idea for the company came as a result of an invitation to an Olympics event from my life-long friend Chris Hiles, as his 14-year-old son Noah – who has been diagnosed with a developmental disability – was being honoured. Noah has been a huge source of inspiration to me his whole life. Before his diagnosis he was struggling a lot with friends, social settings and school, but he never stopped trying. He never gave up.
IN-abled.com is a small website with big plans. In the blog 'Cover your space. Change the World' I speak openly about my daily life and struggles with bipolar as well as the reasons for starting the website, creating the products and the successes and failures of the company.
IN-abled.com wants to change environments by offering cutting edge wall designs that improve the impact of your surroundings or space. We also offer T- shirts called Pride tees that have a theme of inclusiveness. We want to incentivise everyone to enjoy life (no matter what challenges they might face) and get involved in contributing to your world, to 'get in the game'.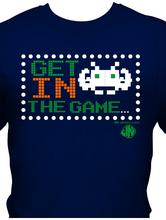 IN-abled.com has more than just wall hangings and T-shirts in mind. The ultimate goal of the company is to create jobs for an integrated workforce, to employ people with and without disabilities to work together within the same company. Our start-up team is made up of business men and women who do and do not have disabilities. One thing is for sure, we are all committed to raising awareness and creating jobs.
I was able to develop an understanding of the workforce during my time working in government. I was privileged to meet International Workforce Expert, Jay Block and Jesse Roberts, Manager for Columbus, one of Ohio's Electronic Waste Management Recycling companies.
Possitivity is a  not-for-profit company aimed at providing business solutions to customers and business partners. All Possitivity employees are talented people with disabilities. Jay Block recently launched his Protean approach to careers, jobs, and economy, the philosophy being finding a creative way to adapt, solve and accomplish. Both have agreed to participate on my board of advisors to help IN-abled.com take a creative approach to raising awareness and creating jobs.
Awareness and employment is so important to me because, throughout my life, I've dreamt of having a working environment I can be part of that adapts to me and doesn't demand me adapt to it. In traditional work settings a person has to conform to the environment and change to fit rigid structures provided to them.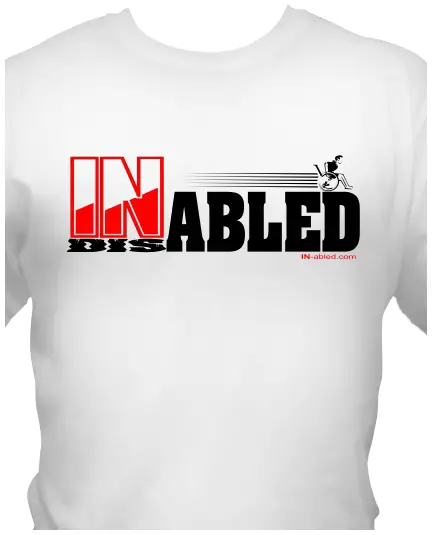 I truly believe there is potential for people with disabilities to perform and to be as good, if not better, if the environment adapts to their needs and styles. This isn't taking it easy on people or letting someone not work as hard as someone else. It's creating a flexible structure to bring out a person's strengths and what makes them unique in order to contribute to the success of their employer.
IN-abled.com plans to release a new line of products each year, with the 2013 line being called Determined to Work, focusing on people with disabilities in careers. Also, IN-abled.com plans to donate $3 of every purchase to an organisation that assists people with disabilities to lead more active lives professionally and personally.
So, we ask you to… get in the game!
By Chad Moore
Check out…
• Life working in the City of London.
• Straight from Top Gear to the riverbank.
Do you have a business you think the Disability Horizons readers should know about? We'd love to hear from you, so email us at editor@disabilityhorizons.com, message us on Facebook, tweet us @DHorizons or leave your comments below.