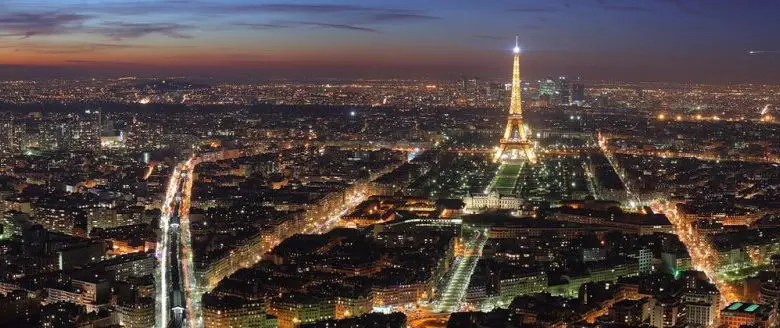 Aoife O'Carroll, who works for NOVA car hire, gives her tips on how to visit Paris when you have a disability, so you can enjoy this great city full of culture and fine food!

If you, or a family member, has a disability, the hassle involved in negotiating a new location may tempt you to avoid all unnecessary travel. But there's no need to miss out on the excitement of holidays and travel just because of your specific requirements. Paris might not spring to mind immediately as the ideal destination with its cobble-stoned streets, endless flights of steps, and allergy-unfriendly cuisine, but with plenty of advance planning and a few of our tips and guidelines, your family can live it up in the City of Lights, whatever your circumstances.
Paris hotels
One of the best hotels for anyone with an impairment is Hotel Novotel Paris Tour Eiffel, a luxury four-star establishment in front of the Seine river. It bears the Tourisme & Handicap stamp, a quality initiative introduced by the French government to improve accessibility standards for those with visual, physical, hearing, and mental disabilities.
It has 17 rooms adapted for disabled guests with floor-level shower. Other facilities for guests include a reception desk with magnetic loop, a visual alarm with flashing light in the rooms and a voice guide.
More modest, and cheaper, Tourisme & Handicap certified hotels in central Paris locations include Hotel F1 Porte de Montmartre, a basic hotel with 9 rooms adapted for disabilities with roll-in showers, and Etap Hôtel Paris Porte de Montmartre, which has 11 rooms for the mobility impaired.
Transport in Paris

Once you're happy with your hotel, you'll need to plan how you are going to get around. The Paris metro is pretty challenging for those with limited mobility. Line 14 is the only metro line fully fitted with elevators and ramps, so it will be much easier for you to rely on buses and trams for public transport.
Most Paris buses now come with ramps, lowering devices, special seats for limited-mobility passengers and a vocal announcement system. Tran line 38, which travels across the city centre from north to south, has screens to indicate present location, next stops, and transfer points. Both tramway lines are completely accessible for wheelchairs. Another great way to see the city (that kids will love!) is via an accessible barge ride on the Seine.
Accessible Paris attractions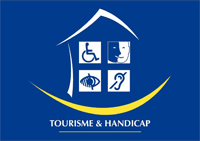 Anybody with a disability visiting Paris in the past would have seen very little of the city. But virtually all of the biggest attractions have now been adapted for those with limited mobility and visual and hearing impairments. To check whether your chosen attraction is accessible look for the Tourisme & Handicap label.
La Cité de Sciences, Europe's biggest science museum, is a particularly good example. Fully wheelchair accessible, it offers visitors with visual or hearing disabilities the facility of sign language interpreters or induction loops. Admission is free for disabled visitors and one guest, on submission of official disability documentation.
When you're visiting the Eiffel Tower, the lift gives priority boarding for those in wheelchairs, but if you want to use the lift to the Jules Verne restaurant give advance notice, as that lift can get very busy.
Accessible Paris restaurants
The image of the classic French bistro, with its low lighting, cosy corners, and tightly packed tables is not a particularly accessible one. But wheelchair users are not precluded from enjoying exemplary Paris cuisine.
Situated in the heart of Saint-Germain des Prés, Alcazar is not cheap, but it excels at serving French classics with a modern twist and its bright, elegant ground floor restaurant is fully accessible.
You will find that most Parisian restaurants are entered via a step outside, so the easiest solution is to go in summer and eat at an outdoor table. Two of the flattest and broadest streets for wheelchair users are Rue de la Madeleine and the Champs-Elysee.
Restaurants for special dietary requirements
French cuisine is celebrated throughout the world for its flavour and richness, but much of this deliciousness is down to the liberal use of things like butter, flour, cream, wine and other ingredients that raise red flags among allergy sufferers everywhere.
Allergies vary widely, so if you or your child suffers from serious food allergies, get a native French speaker to translate the list of allergies and write a statement requesting that kitchens be careful about cross contamination. Print this list and statement out on handy slips of paper that you can bring with you to give to waiters in restaurants.
Also, if nuts are a problem, avoid fries (except in McDonalds) as they are almost always cooked in peanut oil. For coeliacs, there are several gluten-free restaurants in Paris. Noglu (16 Passage des Panoramas), is a totally  gluten-free restaurant and épicerie (spice shop). Café Pinson in the Marais and Tugalik (next to the Sorbonne and the Pantheon) also offers gluten-free dishes. Fée Nature (69, rue d'Argout in the 2nd arrondissement), is a vegetarian restaurant that lists gluten-free options.
I hope you enjoy your trip!
By Aoife O'Carroll
Aoife O'Carroll is a staff writer for Nova Car Hire, a convenient website for arranging car rental in 26,000 locations worldwide, including car hire in Paris.
Check out…
• Snow-capped mountains of Austria
• Adverturing from the norm in Oslo: part 2.
• Martyn Sibley: shouting about accessibility across Europe.
Let us know about your travel experiences by emailing us at editor@disabilityhorizons.com, tweeting us @DHorizons, or letting us know though Facebook.