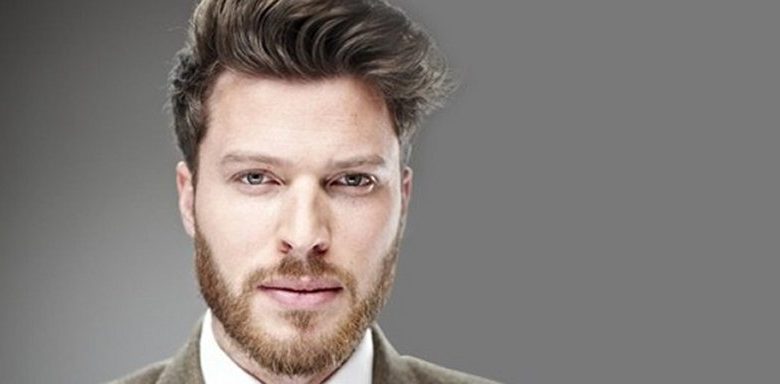 Disability Horizons contributor Margo Milne talks to TV presenter, Rick Edwards, co-host of That Paralympic Show and much of the coverage of the London 2012 Paralympic Games, about disability sport and beyond.

For four years, Rick Edwards has worked on T4, the Channel 4 stream aimed at young people, presenting shows such as Tool Academy and Free Speech. But for many of us, he's now linked forever with disability sport.
I remember hosting the Celebration Dinner a few weeks ahead of the [Paralympic] Games, looking around the room and feeling very honoured to have got to know many of the athletes there. Everywhere I turned there was someone who had mercilessly beaten me at their sport. I'd been hammered in the field, I'd been stabbed by fencers, I'd been mocked by wheelchair basketballers and I'd nearly drowned on a boat – I had loved every minute of it. Apart from the near-drowning. The major lesson I learnt is this: if you take on elite athletes, they will humiliate you.
Rick's involvement in disability sport broadcasting came about through a series of chance meetings and coincidences. Several years ago he mentioned in passing to a producer that he'd always loved athletics, which indirectly led to him getting a job presenting an athletics magazine on Channel 4. Based on that, the Channel 4 asked him if he'd like to be involved in its Paralympic coverage.
At that point, he confessed that he had only a passing interest in disability sport; his only involvement was watching the highlights of the Paralympics on the BBC once every four years. But within one meeting he was convinced that these Games could be different, and that he could be part of that difference, helping to bring a younger and wider audience to them through That Paralympic Show.
The programme helped to introduce us to the personalities behind the Paralympics GB vests, as well as their sports. We couldn't get Rick to choose just one favourite Paralympian:
Dan Greaves (discus) is a lad, plain and simple. I think the most sensitive way to describe him is to say that he knows how to let his hair down… Hannah Cockroft (wheelchair racer) is not only a formidable athlete but also a lot of fun.

Stephen Miller (club thrower) had a disappointing Games, but is a real character. He properly takes the piss out of me for supporting Liverpool, which is rich coming from a Newcastle fan. Will Bayley (table tennis) is frighteningly talented, and a real heartthrob. Also, one of the only people I know who can pull off those naughty little shorts.
Rick hopes that young disabled athletes will be inspired to emulate the success of last year's Paralympians:
One of the most exciting changes that I saw was the creation of new superstars – people like Richard Whitehead and Jonny Peacock plastered all over billboard campaigns. That's a massive step forward.
Moving away from sport to disability in general, Rick's mother, a special needs teacher, was clearly very influential on him:
She instilled in me a very firm belief that you treat everyone the same, i.e. with respect. Point being, I don't judge people on the basis of, say, their limb function, any more than I would judge someone on the colour of their skin. Some people I like, some people I don't. And that's that.

Prior to Channel 4's coverage of the Paralympics, I think that the few disabled presenters on TV felt like tokenism, a cursory nod to equality. But now, in the wake of a serious investment by Channel 4 in their talent search, that is starting to change.

It's brilliant seeing guys like Alex Brooker burst onto our screens. He is a genuine star. And the more disabled presenters and actors that we see on television, the more young disabled people will believe that those sorts of careers are an option for them. It's all about role models, right?
In 2011, Rick co-created sitcom pilot Rick & Peter with Tom Basden. Rick and wheelchair user Peter Mitchell played caricatures of themselves, made to deliver disability awareness training together after offensive remarks made by Rick's character on-air become an internet sensation. So what are Rick's views on political correctness?
My very talented friend Tom and I saw an opportunity to make something that we thought was funny, but had a serious message woven in. My feelings about political correctness have probably evolved since then, just in the sense that sometimes I think it can border on patronising.

I feel very uncomfortable when you can sense that someone is treading on eggshells around disabled people, terrified of saying the 'wrong thing'. That's no way to conduct a conversation. It comes back to what I was saying before – treat everyone the same. If you're the sort of person that takes the piss out of people (which I am), then take the piss.
If you follow Rick on Twitter, then you'll know that taking the piss is indeed what he does. But there's so much more to the multi-talented Mr Edwards than that. Presenter of programmes as varied as sport, reality and current affairs. Writer of a sitcom pilot and a regular fashion column. Actor. What's next? Watch this space…
You can follow Rick on Twitter at @rickedwards1, and watch Rick & Peter on Youtube.
By Margo Milne
Image credit: Channel 4 Paralympics
Check out…
What did you think about the coverage of the Paralympic games 2012? And now that it's a year on, has there been change? Get in touch by emailing us at editor@disabilityhorizons.com, messaging us on Facebook, tweeting us @DHorizons or leaving your comments below.