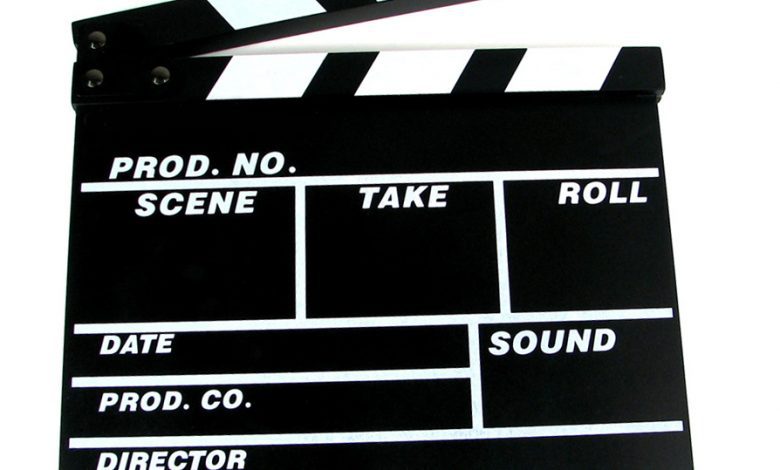 Famous for his role in Eastenders, actor David Proud wants your involvement in a new film, Fun with Caravans, a psychological thriller set in a caravan park. How can you be part of not only this venture, but also future unique films you might ask? Read on to find out…!
It's a really exciting time for me at the moment. Over the last few years, as well as working as an actor, I have also been very lucky to be mentored by company called 104 Films, a unique production company that create original feature films that aim to shift the way disabled people are represented.
I first worked with them as an actor many years ago on a film called Special People. While doing numerous press interviews to promote the show, I kept being asked about my opinions on the media representation of disability.
I was, at first, slightly hesitant to even enter the debate having never written anything or made a film myself. But I wanted to rectify this, to help not only be in films that challenge the current status quo, but to produce them as well . So, while working away as an actor, I have also been quietly developing my screen writing skills and learning how to produce films.
This has all been thanks to the help of 104 Films, giving me access to high end skills training, meaning that I am now coming full circle to produce their next feature film, Fun With Caravans. It's a kind of Rear Window for the modern download generation – if you haven't seen it, check out this trailer for Rear Window on YouTube.
But films don't just make themselves, they need money to keep them alive, and a smaller production with a big ambition to help change the way we see disability represented in films is no different. So, we're looking at all the ways in which we, and other budding film makers, can get funding.
As such, we've been running a training scheme for disabled film makers to enable the next generation of budding producers to go on to use alternative funding methods for production finance. The film industry is very fluid at the moment and more and more projects are finding a way to screen via new innovative pathways. Our aim is to not only create a fun and dynamic film with disability at its heart, but also explore these pathways with our trainees.
In addition to this,  we are spending a week running a course called Digital Revolutionaries, with the aim to explore together how the internet age is changing the film making landscape.
These are just two examples of courses run by 104 films, but I would urge anyone with an interest in film making to get in contact. They run a number of training schemes, from entry level into the industry to high end producer courses. If you are disabled and want to make films, they want to know about you, so please get in touch.
We have a real momentum and looking to get as many people involved as we can. Just take a look at our video to find out more about the film.
If you're not up for getting involved in the training, but you would like to see this film hit our screens, why not donate on our Fun with Caravans funding page (which David mentioned in the beginning of the film). |There you can also find all the perks you can get for donating, such as a credit in the film and a signed copy.
104 Films is fast becoming the world leader in disability cinema and it is very exciting to be a part of this technonic shift in disability cinema. You can be part of it too – just connect with us on Twitter @104films.com and @funwithcaravans, or visit 104 Films website. If anyone has any questions, also feel free to find me on twitter @prouddavid and I can tell you more.
Check out…
Are you a budding film maker or actor? We'd love to hear your story. Get in touch by messaging us on Facebook, tweeting us @DHorizons, emailing us at editor@disabilityhorizons.com or leaving your comments below.