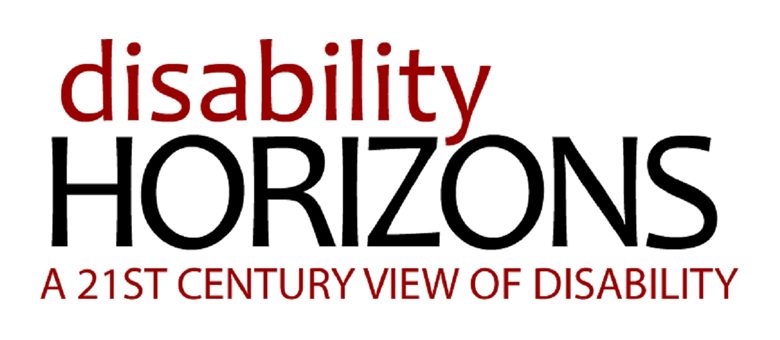 Talking about disability is generally a very serious topic. With so many inaccessible places in the world, discrimination, stereotyping and bad organisation procedures, there's a lot left to improve.
Being disabled, however, doesn't have to be all doom and gloom. Disability Horizons is testament to that, always sharing the stories of people with impairments who are, in fact, loving life.
But not everyone realises there is a fun loving side to disabled people, just like anyone else. Some people are even surprised if we go outside! So do these people know we have a sense of humour too? Shocking!
So, it's sometimes amusing to 'play' with these uninformed folk, particularly when asked patronisingly: "Why are you disabled?"
So we posed a very unusual question to our Twitter and Facebook people:
What funny reasons have you given or heard someone say about why they are disabled?
The DH community didn't let us down. Here's our top funny reasons people give for being disabled…
1. The unfortunate adrenaline junky: "Well I was free falling from a plane towards the sea for a quick swim, and didn't realise the rocks were so close"
2. The punished past life sinner: "I was Jack the Ripper in a past life. Seems karma does strike."
3. The current life sinner: "I didn't eat my vegetables as a child."
4. The over-zealous party goer: "I'm still hungover from 1999."
5. Lazy lothario: "I'm a very lazy person. I also enjoy the sight at this height, don't worry I won't bite."
6. Martyr and hero: "I saw an elderly person being robbed, so I beat 9 of the 10 gang members" or "you should have seen the other fella!"
7. God's stork: "A stork left me on my parents doorstep like this."
8. In response to the most common questioner, a nosy taxi driver: "I was a taxi driver too and crashed. I was being nosy and forgot to look where I was driving"
9. The animal lover: "I was on a safari, getting up close to lions, even touching them. But one didn't like me tickling it's belly so went crazy. I don't hold it against him though."
10. Surprised and satisfied: "Oh gosh. I hadn't noticed. Thanks for letting me know. I actually quite like it though."
What about you? What mischievous things have you said to 'explain' your disability? Join the discussion by leaving a comment below, messaging us on Facebook or tweeting us @DHorizons.

Check out…
• Sex tips from a sexy 'crip'
• Challenging impaired perceptions of disability
• Accessibility in Tokyo: the good, the bad and the annoying
Do you have a great idea for an article? We're always looking for stories, to make our readers laugh or to keep them informed. If you have an idea, email us at editor@disabilityhorizons.com. We look forward to hearing from you!