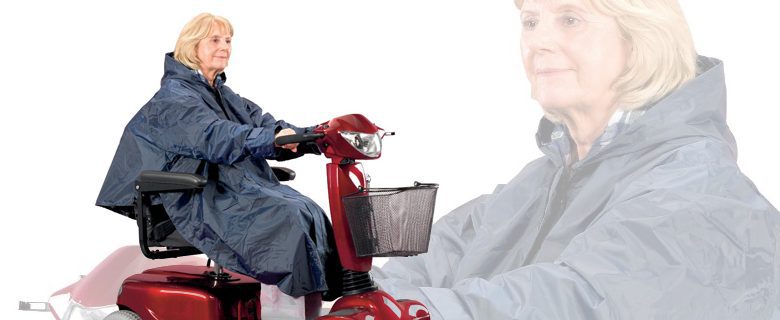 Gemma Harling is a published journalist who enjoys writing about a range of subjects and aims to change people's perceptions of topics through her thoughtful pieces of journalism and research.
The number of over 65s is the UK is dramatically increasing year on year. A parliamentary report shows that the number of UK citizens aged 65 and over will nearly double from the current 10 million to 19 million by the year 2050.
It used to be the case that the elderly were associated with being frail and into living in a care home, take the Simpson's perception of the elderly as an example. But thanks to mobility aids and assisted living the elderly are becoming more active, independent and free, which is starting to affect the perception of the older generation as a whole.
Some people believe that there is a stigma attached to mobility aids, such as mobility scooters, wheelchairs and stairlifts. But a recent survey, conducted by Stair-Lift-Comparison.co.uk, shows that this may no longer be the case.
The survey showed that 81% of those that took part believed that society is becoming more accepting of mobility aids: this increase of acceptability may be in part due to the rise of the appearance of mobility aids in everyday life.
Jason Tate, Director of Stair-Lift-Comparison.co.uk, said: "It is human nature that the more familiar we become with something, the more accepting we are."
These products have recently started to make more of an appearance in public, both on streets and in pop culture. Mobility scooters recently featured in the Dizzee Rascal's music video 'Goin' Crazy'; in which Robbie Williams and Dizzee ride on mobility scooters with a large group of backing mobility scooter riders.
We are also surrounded by images and depictions of the elderly on a daily basis: on television for example, we have Mrs Brown in Mrs Brown's Boys, Abe Simpson in The Simpsons and Dot Cotton in EastEnders; in films such as UP, The Bucket List and The Best Exotic Marigold Hotel; as well as an upsurge of older celebrities being in the lime light, Dame Helen Mirren and Morgan Freeman to name a couple.
Out of the 350 mobility aid users that took part in the survey, only 33% believed there was still a stigma attached to the use of mobility aids.
It seems that a majority of users are not influenced by the opinions of others, seeing the use of mobility aids as a needs must situation
One user said: "Personally I think all mobility aids are a gods send and I don't care if there is stigma attached I will use whatever I need to use to get around and do the shopping."
The majority of those who do feel stigmatised fall into the age group 30-60, which is not an age range where the use of these products is usually associated, which perhaps explains the feelings of non-acceptance.
As the numbers of elderly persons in the UK continually rises so will the use of mobility aids, eventually normalising mobility products in the public eye.
By Gemma Harling
Explore a range of our selected non-stigmatising disability products on our Disability Horizons online shop