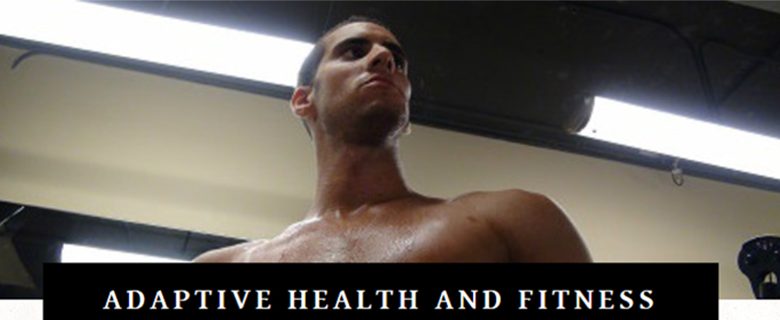 Julian W. Lucas is a fitness model, but unlike your typical model, he only has one arm. We talk to Julian about his career in modelling and in fitness, and how he stays motivated to change the worlds' perception of disabled people.
Please could you tell Disability Horizons readers a bit about yourself and how your career started in health and fitness?
Well honestly I have always been interested in health and fitness. I grew up playing virtually every sport – my dad got me on a baseball team when I was 3! I played sports competitively throughout my life, but baseball is where I had my most success, going on to play varsity and semi-pro.
But as I got older my interests became geared more towards the weight room. As for health, I just always wanted to be healthy. I can't really explain it. I was the kid who would come home from school and peel himself carrots for a snack. I was also the only one in my family who would go back for seconds from the salad bowl!
What has been the most hardest and challenging things you've had to overcome?
I would say my room for error is slimmer for me than for most people. If I was out in the field playing baseball and missed a ground ball, it was because I had one arm. Or if I was up to bat and struck out, it was because I had one arm. It was never because the ball took a bad hop or that the pitcher was just throwing well that game.
Of course none of this is true, but it's always perceived that way. I always had to fight my way onto any team I played for. My dad told me coaches will always be looking for a reason to cut me or bench me. So I made sure I never gave them a reason to overlook me.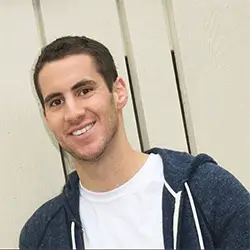 When you first started in fitness and modelling, how did you feel the industry reacted towards your disability?
Honestly, I feel overlooked. I think the industry sees me as just a kid who is trying his best rather then seeing me as an equal, which is frustrating.
The fans that I have acquired have been nothing short of astounding though. I am so grateful for their love and support on Facebook and Instagram. It's obvious that they are the ones who see me for me.
With my fans' support, I know I will reach a level of success that the health and fitness industry never thought would be possible.
You set up your own website titled Adaptive Health and Fitness, can you tell us a bit about that?
So right now I'd consider that a work in progress. Weight lifting has become the number one passion in my life. I look back to how I acquired my knowledge and expertise on the subject and it was all over the place. I had to jump from site to site and book to book for working out and nutrition.
My goal is therefore to create the ultimate resource where everything is combined. I'm trying to create a site that can be a one-stop-shop, where you'll find everything you need on health and fitness, utilising the most up-to-date research based recommendations to help people reach their own health and fitness goals while adapting to their own individual needs, no matter what their 'limitations' may be.
Your recently joined Models of Diversity, can you tell us what upcoming projects will you be involved with?
I've actually been talking to Angel Sinclair, the founder of Models of Diversity, and we have no projects planned just yet, but I am confident we will be working together in the not so distant future!
How do you stay motivated?
Right now my fans. I couldn't give up even if I wanted to! How could I let them down? I have a goal, and I know what I am capable of accomplishing. And I won't stop until I play my part in changing the world for the better. The thought of changing people's lives is what keeps me motivated.
When you train at the gym do you use any specialist training equipment to assist with your workouts?
Sometimes I use a prosthetic to help me with my lifts. I also use an ankle wrap for my arm so I can lift weights more efficiently for my right side. I can essentially do everything, you just need to get a little creative!
What advice would you give disabled people who wish to take up modelling?
I would say go for it! And never give up. Don't let anyone tell you that you can't. And don't let anyone convince you that one way or the other is the right way. Find your own way.
What has been the highlight of your career so far?
About a month ago I created a Facebook fan page and have acquired almost 7,000 fans in only a month. I would have to say that is by far the highlight of my career. I could barely begin to express to you what it means to have the love and support from them all. It honestly brings tears to my eyes to see how much they believe in me. I truly feel a connection to every single one of them.
What has been your proudest achievement?
Just pursing my dream in the first place. I remember the moment when I first truly committed. I was on the floor playing with my 1 year old niece and thought to myself; "I'm ready to take a chance, I'm ready to really put myself out there."
What advice do you have for disabled people who wish to be fit and healthy, but don't know where to go or where to start?
Well first off the first step to take is committing yourself. You can't just casually get fit and healthy. Find a qualified personal trainer and take things slow. Also, check out my Facebook page and website (see links at the bottom of the article). I have a spot where I post adaptions you can make to ensure your workouts a little easier and more effective for people like us. But in addition, be your own expert. You know what's best for you and what you can and can't do.
What are your top five top tips for keeping fit and healthy?
Dedication
Pursuit of knowledge, sorry, you can't just be a robot!
Flexibility
Learning when to say no
Passion
In your opinion, what attributes does a successful fitness model need to have?
Hands down you need to be more disciplined then you could ever imagine. I look at my body every single day and analyse what I need to work on. My diet is carefully constructed where I eat the EXACT same amount of protein, fats, and carbs every single day with no exceptions. I haven't gone out to eat in over 6 months!
What are your goals and aspirations for the future?
My goal right now are to make a difference in people's lives. I want to show the world what true beauty is all about and what you can accomplish despite your limitations inspiring and motivating every step along the way.
If anyone would like to get in contact, how can they get in touch?
The best way to reach me would be at:
www.facebook.com/julianwlucas
www.instagram.com/julianwlucas
Via email at julianwlucas@gmail.com
By Zubee
Check out…
• Q&A with Ashley Thomson: one-handed hairdresser
• Access All Areas: accessible Exmoor
• Top tips to be the sexiest 'queer crip'
Get in touch by messaging us on Facebook, tweeting us @DHorizons, emailing us at editor@disabilityhorizons.com or leaving your comments below.