Lucy Wood, who has cerebral palsy, is a blogger, vlogger and disability advocate. Having graduated with a media degree, she has worked in TV, on social media and now marketing at disability social enterprise AccessAble.
Our writer Emma Purcell – who works as AccessAble's Hampshire Champion – caught up with Lucy Wood to find out more about her life, career and work to become a disabled influencer.
What type of cerebral palsy do you have and how does it affect you on a daily basis?
I have Spastic Diplegia Cerebral Palsy, which affects my mobility, coordination, movement and balance. It means that I use a manual wheelchair to get around.
I live with my parents, who support me with daily tasks, but I try to do as much as I can for myself. I also have a PA to help me attend work.
What was it like growing up with cerebral palsy?
Growing up, I was never made to feel 'special' or 'different'. My younger sister Sophie, who is able-bodied, and I were treated exactly the same. My parents never wrapped me in cotton wool. So, aside from the regular hormone changes as a teenager, I never resented my disability.
I also attended a specialist school for children with a disability. Being educated in an environment where I wasn't the only disabled kid really helped me to grow into myself, without feeling self-conscious about my impairment.
What were your dreams and ambitions as a child?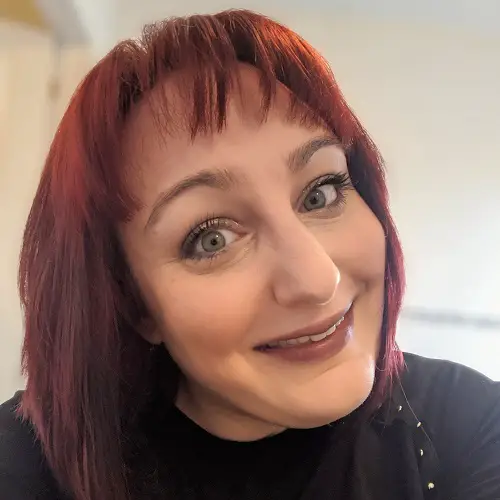 I wanted to become the first Blue Peter presenter in a wheelchair. I love doing things that society thinks I won't be able to do because of my disability.
I have also always wanted to show young disabled people that it doesn't matter what your perceived barriers are, you can do anything. Adventure is always accessible.
Tell us about your experiences at university studying for a media degree.
I studied at Staffordshire University, a satellite campus local to me. Sadly, I didn't have a good experience – I suffered a year of bullying because I was different.
Many people thought that I wouldn't make it in the media industry. I graduated with a Film and Television Production degree and landed a job in BBC Daytime. I loved showing how wrong they were.
It was a horrible time, but it made me even more determined to change perceptions about disability.
You worked at the BBC as Production Staff. What did that involve?
I was a Production Management Assistant for To Buy or Not To Buy. At the time, it was the longest-running property programme on television.
I was responsible for booking trains, taxis and hotels for shoots, as well as liaising with post-production and agents to ensure voice-overs and edits ran smoothly.
What inspired you to start your blog, make videos and share about your life on social media?
I set up my blog, Four-Wheeled Wonder Woman, to show people that not every disabled person is an inspiration or Paralympian. Most of us are simply humans trying to make our way in life – just like everyone else.
When it comes to equality for disabled people, one of the biggest problems is fear. I believe that if disabled people are open and honest about their lives, it breaks down barriers. Suddenly strangers become friends, and society gets better.
I use social media to show my life, with all its ups and downs, and to talk about disability issues. I aim to write and share with a sense of down-to-earth humour.
I started vlogging on YouTube in addition to the written posts so that people could see my experiences with a disability first-hand, as well as reading about them.
As a disability advocate, I am always keen to promote disability positively. Video is another way I can prove that disabled people can do whatever they want.
My recent 'Bear Grylls' challenge videos are a good example of how I try to highlight that.
How did it feel to be nominated for a National Diversity Award in the 'Positive Role Model' category?
Over the past year, I have truly discovered what a joy it is to work where my passion lies. I am working hard to build a reputation for myself as a disability advocate, who is respected and listened to.
I want to make a difference and for the work that I do to contribute to how society changes and becomes more equal in the years to come.
I don't know if I'll win, but even getting onto the shortlist would mean the world to me. To get there, I need as many votes as possible.
If you think I am worthy enough to win, please consider voting for me by visiting the National Diversity Awards website. The deadline is May 18th, 2020.
You first started at AccessAble as a Midlands Champion. How did you get involved with the organisation and how did you become the Marketing Coordinator?
AccessAble's Marketing Manager, Carrie-Ann Lightley, asked me whether I would like to become an AccessAble Champion at the time of the organisation's relaunch (it used to be called DisabledGo).
I spoke about my experiences of living with a disability at the launch of the Access Guides for Birmingham, including having recently lost my job. The Directors of AccessAble happened to be there.
A week later I received an email from Executive Director Anna Nelson asking whether I wanted to join the team officially. The rest, as they say, is history.
In my role, I support the Marketing Team and coordinate the running of the Champion Network. I also work alongside tourism websites in areas where AccessAble is available to promote the guides.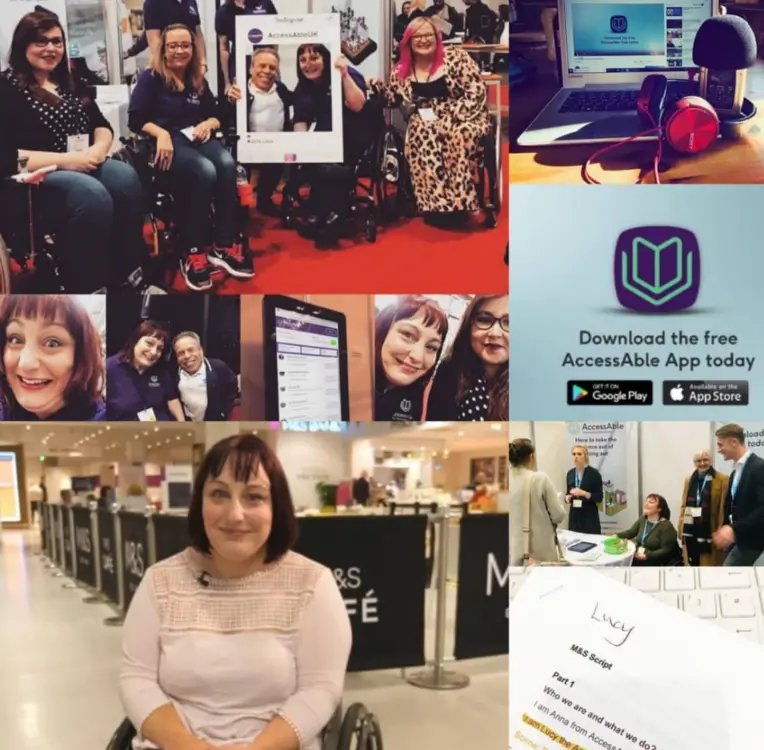 You'll be speaking at Naidex 2020 in November along with AccessAble colleague Carrie-Ann Lightley and Paralympian Sophie Carrigill. Can you tell us a bit about your speech and what people can expect?  
We will be talking about our experiences of accessible travel and giving our top tips. I am so excited to be attending Naidex again and it's an honour to be speaking for the first time.
To find out more about Lucy Wood, visit her blog Four Wheeled Wonder Woman and YouTube channel, and follow her on Twitter @WheeledWonder_ and @LucyAccessAble.
 By Emma Purcell – follow her blog Rock For Disability
 More on Disability Horizons…