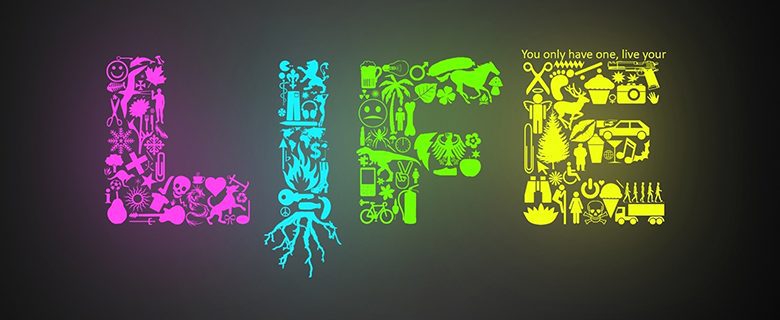 Lifestyle
Disability and life: let's not get involved in a sea of semantics…!
Rupy Kaur is a young, British Asian, disabled woman, who is very independent and can be feisty when needed (so she says!). She will be writing for DH on some of the experiences that happen to her on a day-to-day basis. Stay tuned, as this is only the beginning of the series!
#DHgurus
Hi everybody! My name is Rupy Kaur and I am a 27 year old, Asian British, disabled woman from Manchester. I am a disabled activist, campaigner, writer, trustee for a large disability charity and currently finishing a Masters in Health Psychology. I am passionate about injustices in the world and hope my future career involves tackling some of these. Due to my disability I require a lot of support from Personal Assistants (PAs). Over the coming year, I will be writing blogs about the intimacies of the PA relationship, thanks Disability Horizons for giving me the opportunity to be one of the gurus.
So…Once upon a time, I went to a conference. It was my first ever conference about disability and was hosted by the National Union of Students' (NUS). It was a conference led by disabled students for disabled students which was held in one of the only few such accessible venues that could cater for over 50 disabled delegates and their PAs. The aim of the conference was to design and implement campaigns on the issues that affected disabled students both in further and higher education. There were many debates throughout the conference but one debate in particular stuck in my mind – that's probably because it took hours to resolve. Which name was better for the campaign?
STUDENTS WITH DISABILITIES CAMPAIGN – at first I thought this was obvious. Of course – I'm a person/student first and I happen to have a disability. I don't want to be labelled as a disabled person. I am a person first and my disability comes second.
DISABLED STUDENT'S CAMPAIGN – oh my…oh my giddy aunt….oh crikey…are we seriously having THIS CONVERSATION!? Do these people not see I am a PERSON first. Aaaaaaaaaarrrrrrrrrrrrrrggggggghhhhhhhh.
But then I actually started to listen. It was the day I became liberated and truly became a person in my own right. The phrase 'Disabled Student's Campaign' was not as offensive as I first thought. Ironically that phrase enabled me to be a person in my own right. It aligned itself to the Social Model of Disability i.e. in the world there are physical and attitudinal barriers which in turn disable me. That's why I'm disabled. I'm always going to have my impairment but because society hasn't caught up with what my needs are, the onus of my disability rests on them and it is up to us, as a society, to smash down these barriers. I admit that the Social Model isn't perfect but it certainly is a step in the right direction for the liberation of disabled people.
And the above fits in nicely about my passion of using the term PA rather than carer when I employ staff to support me on a day to day basis. People often comment… 'oh Rupy – you're so pedantic. A carer and a PA are the same thing. Why get lost in semantics – all that matters is that they do the job right.' But it does matter.
Going back to The Students with Disabilities Campaign – that phrase has its roots in the Medical Model of Disability i.e. there is something wrong with you as a person. Your 'wrongness' needs to be fixed so you can integrate into society. In other words – it's your fault you're disabled and you're basically a burden on society. And unfortunately, it is still taking society a long time to adjust to the social model. The medical model implies that you are less of a person if you have are impaired. The medical model also implies that because you're less of a person, you have less capacity to think compared to a non-disabled person. That's why you need looking after. You need caring for…
But no, I don't need a carer! I got 3 A's in my A levels. I have a degree in Psychology. I drive a car. I have good friends. I have a good family. I like shopping – I like make-up and shoes. Yes I need 'assistance' with personal care but I don't need looking after. I'm not inadequate. I'm not a baby. I need a PA to assist me in order to live independently.
I think society needs to catch up to the social model and concept of disability and assistance. The skills required to be a PA are so varied and not everybody can do it. It needs to be seen as a viable and real career option in its own right so that disabled people requiring PAs can get the unique and tailored support they need.
Until next time,
R x
By Rupy Kaur
Check out…
• The ex…
• How to find the right personal assistant
• Disability and independence: Occupational Therapy services
Have you got a question about relationships or sex that you would like to ask Tuppy? Get in touch by messaging us on Facebook or emailing us at editor@disabilityhorizons.com.