Why Not People? is a free and totally accessible members club for disabled people, giving you the opportunity to invite up to four friends to party the night away and experience a truly epic line up of music, comedy and dance from some of the world best acts. David Bourroughs went to the launch event at the Troxy club in London where Tinie Tempah topped the bill and tells us more about the exciting night…
I stumbled across Why Not People? through Facebook at the start of the year and was immediately interested in the idea. Then I found out that radio 1 DJ and T4 presenter Jameela Jamil was behind it. But I couldn't work out why. After delving a bit further I read that when she was younger she actually lived with a disability following a car accident and one of her best friends is disabled.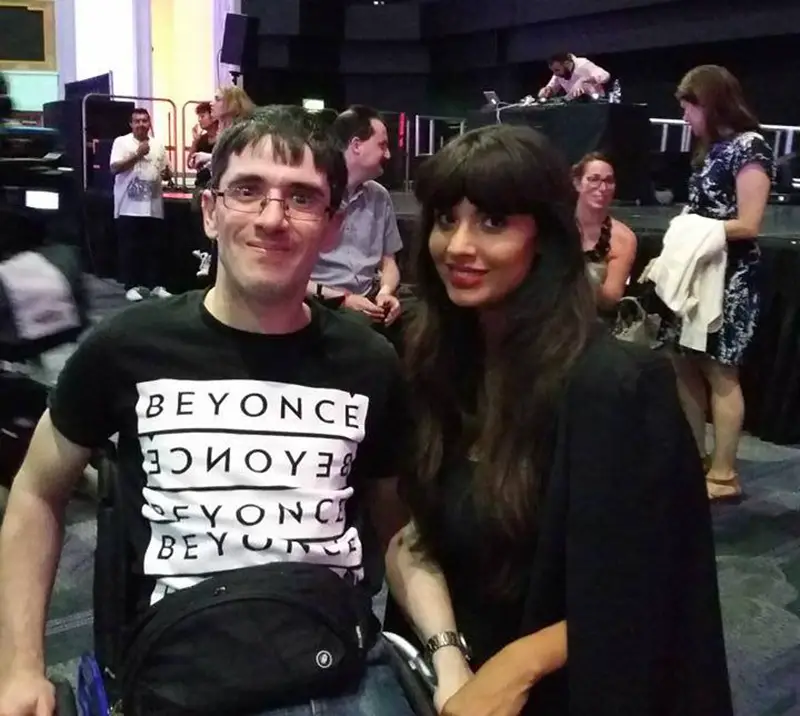 At the time she felt that there was nowhere she could go and party, nowhere where she felt equal and sadly 10 years later she still felt the same. No longer did she want her friend or other disabled people to be separated from their friends and family at gigs. No longer did she want disabled people at the back, not being able to see and not being able to use an inaccessible toilet. Why Not People was born.
But it's important to stress that Why Not People? doesn't exclude anyone, so even though you can only become a member if you're disabled and up to four of your mates can sit and rave it up alongside you during a gig, it is a fully inclusive company and tickets were on sale to every Joe Bloggs, so this is in no way a 'special club' for 'extra special' members.
After a lot of thought, hard work, dedication and help from close friends and a few well known disabled ambassadors including Martin Dougan, Alex Booker, Sophie Morgan and Jordanne Whiley MBE as well as lots of TV and radio interviews Why Not People opened up for business.
The thing that I felt most excited about once tickets went on sale was the online seating chart where I was able to choose my own seat. That (apart from the gigs themselves) is the best thing about Why Not People?. I've personally been waiting 15 years for a disabled seating chart where I can choose where me and my friends seat. Ok, I'm not sure if the technology's been around that long but you get the point. I chose my front-row seat, with the acts right in my face.
I arrived at the venue to find all the portable ramps you could need, and as I said, my space was right at the front with another space for a wheelchair and seats for follow guests the other side of me.
There were portable loos for those with mobility impairments or those with small manual wheelchairs like myself. Or for those of you with bigger, powered wheelchairs there was a mobile toilet unit provided by Changing Places. The bar was also easily accessible, which is obviously very important!
Once I grabbed a drink and used the festival-style portable loo, I took my seat in preparation for the performances; all acts were introduced by Jameela Jamil and one of the ambassadors. The F2freestylers were first on, and they showed off their sick skills with a football. I didn't know that all that could be done with a football. Lionel Messi who?!
Next up was Aluna George, best known for the hits "Attracting Flies" and "You Know You Like It". Great voice and she looked incredible! After a short break, the crowd were in for a bit of a laugh with the hilariously funny Romesh Ranganathan. He mostly made fun of the singer, called him a prick in a funny way and told how he caught his son eating his £8 a box fruit loop cereal he bought from an American import shop.
Once the audience recovered from laughing so much it was that time for dance troupe and Britain's Got Talent finalists Flawless to show us their moves. They killed it!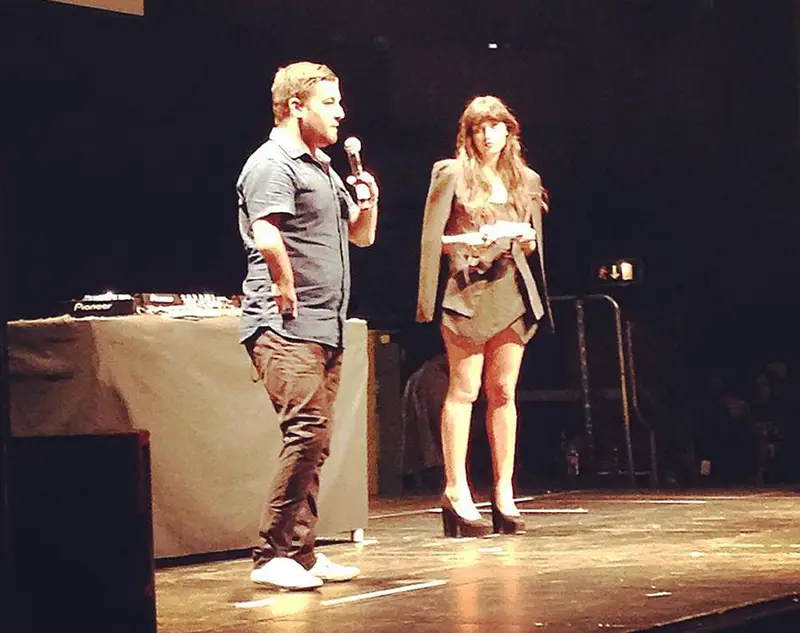 The penultimate act of the night with an absolutely amazing voice was Shingai, best known as the vocalist and bassist for the UK indie rock band Noisettes. I'm not too familiar with her music but she did an excellent cover Blondie's Call Me.
Now it was time for the main event, six time number one Tinie Tempah. He absolutely smashed it. All wheelchairs were by the stage and everyone could see everything. He performed classics like Pass Out, Written In The Stars, and most recent number one not Letting Go. Again wasn't a huge fan of Tinie before but I've been converted!
So why should all disabled people become members?
It's 100% free to join
You can choose your own seat
It's fully accessible
You can bring up to 3 mates with you
It's fully inclusive so spread the word to your neighbours and they can join in.
Sign up today at WhyNotPeople, and follow on Facebook or Twitter to keep up with all of their news and events.
*Disclaimer* the views in this article are mine and may not reflect those of others who were there on the night.
By David Bourroughs
Get in touch by messaging us on Facebook, tweeting us @DHorizons, emailing us at editor@disabilityhorizons.com or leaving your comments below.