Few places in the world offer visitors the scenic beach beauty and cultural history that Cuba does. Whether you're the type of vacationer who simply enjoys unwinding on a stretch of beach, long to explore historical sites, or enjoy the food and music of a Caribbean culture, Cuba is a great place to visit.
You may find a lot of the roads unpaved or perhaps lots of steps to access some sites, but this should not put you off following your dream. The Cuban people are very adaptable and warm-hearted and will be happy to help you find a way around these issues.
Here are a few things to keep in mind as you plan your trip.
Varadero
Let's start with the good news: Varadero airport is wheelchair accessible. Again, perhaps not in the traditional, Western sense of high tech equipment but by the scores of friendly local staff always willing to lend a hand, no matter what your needs may be.
Be sure to plan some time in Havana
Havana is the economic and cultural capital of Cuba. A trip here will give you a great sense of what the city and country as a whole are like. Be sure to make your way to Old Havana, which is a cobbled section of town home to the Old Square, Plaza de la Catedral, Plaza de Armas, as well as the Museums of Colonial Art, Religious Art, and the National Museum of Music. If you can leave the wheelchair behind and use other walking aids instead then it will make your trip slightly easier. If you're looking for a place to sip a cocktail and listen to some live traditional music, this is also the place for you.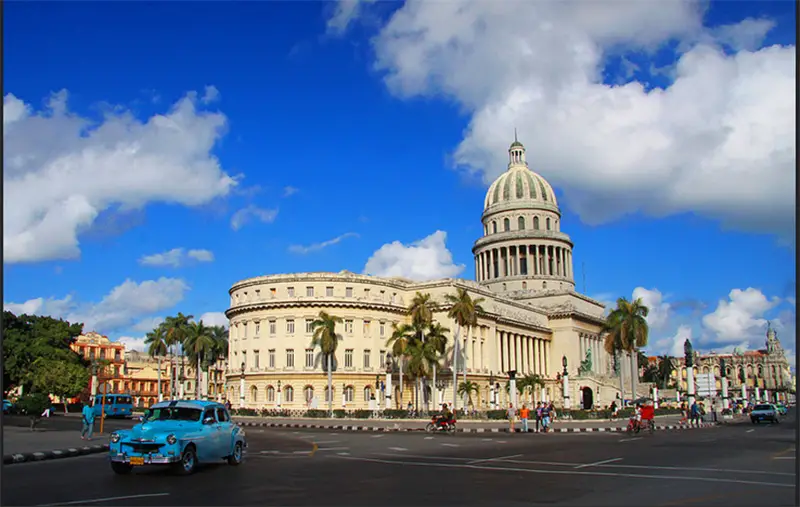 Trinidad
A quiet colonial sugar town, Trinidad sits amidst the lush foliage of old cane fields. Its colourful streets are also home to the country's oldest 'outdoor museum' and the Museo Histórico Municipal. With the beautiful Ancon beach a mere 15 km away and some of Cuba's most pristine natural sites in the surrounding area, this town stuck in the 19th century should be a must visit for anyone touring the island.
The Best Beaches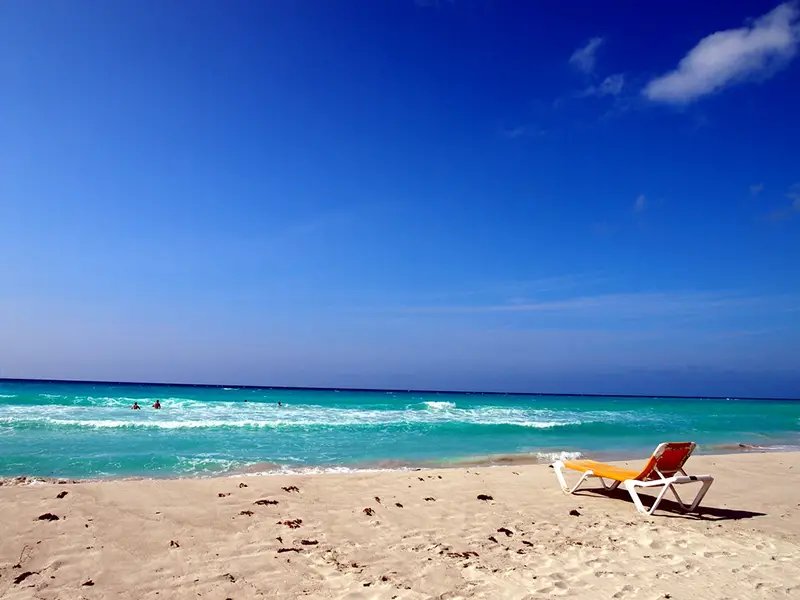 While it is difficult to find an ugly beach in Cuba, some of its finest ones are right up there with the best in the world. Here are just a few that are well worth a long day's relaxation. Don't worry if you spot some stairs and no ramps on the way down: there are lots of lifeguards situated around every beach, and they are happy to help.
Playa Pilar
Off of the north coast of Cuba, in Cayo Guillermo, Playa Pilar's soft white sand and crystal clear waters make for the perfect place to sip a mojito and forget about your worries.
Bahia de Baracoa
If you're looking to switch it up from your traditional Caribbean beaches, this dark sand beauty that's backed by jungle and mangroves sits in the village of Baracoa, and is the perfect place to stroll amongst pastel houses and pick up some traditional Cuban food and drink.
Remember, although there are no required vaccinations for a trip to Cuba, you may need some to satisfy your travel insurance. Be prepared, too, to exchange your currency upon arriving to the country.
Cuba is a fun and wonderful place to visit, and with a little preparation you are bound to have a great time.
Images by Guillaume Baviere and kudumomo.