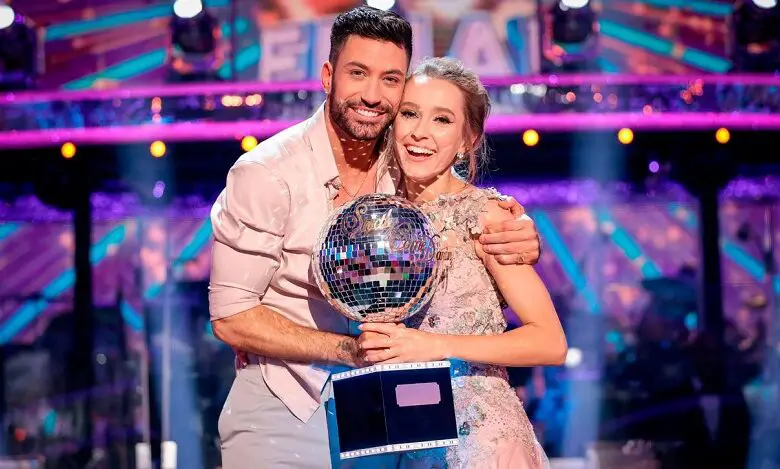 Rose Ayling-Ellis and her professional dance partner Giovanni Pernice have been crowned champions of Strictly Come Dancing 2021, with Rose becoming, not only the first deaf person to lift the iconic glitterball, but also the first disabled contestant.  
The pair spent the last 13 weeks together on the dance floor stunning the judges and audience with their beautiful, exquisite and unique performances, all highlighting that hearing loss isn't a barrier when it comes to dancing.
Rose is an actress best known for her role as Frankie Lewis in EastEnders, which she joined in 2020. She is the first-ever deaf actress to play a deaf character on the soap.
Rose Ayling-Ellis's Strictly recap
Rose Ayling-Ellis and Giovanni Pernice have been phenomenal throughout the series, making them favourites to win the show.
Rose began the series with a Jive that highlighted both her enthusiasm for being part of Strictly and dance itself. However, the scores saw her finish middle of the leader board for week one, with Shirley giving her a 4.
Rose's energetic approach carried through to week two, with her performing the first salsa of the series. As has been the case on many occasions since, the judges praised her sense of rhythm and feel for the dance.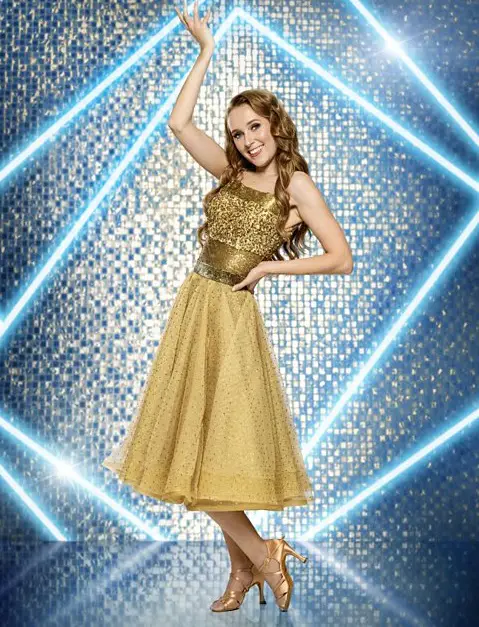 While other celebrities had a mix of ballroom and Latin dances in their first couple of weeks, it wasn't until week three, Movie Week, that Rose showcased her ballroom skills.
Here, there was a calmness, which she first showed in her foxtrot, accompanied by her keen skill for storytelling as she depicted Rose from the film Titanic. This also saw her leap up to third place on the leader board with a score of 36.
Away from those early weeks, Rose's routines have led to numerous notable and impactful moments.
In week six, Halloween Week, Rose and Giovanni were the first couple of the series to be given the maximum score of four 10s by the judges when they did the Tango.
In their quarter-final performance, a leap of faith-style lift saw Rose dive into mid air for Giovanni to catch her at a precise moment.
Throughout the series, alongside her progression to become an amazing dancer, Rose has used her time on the dancefloor to raise awareness of hearing loss and campaign for more support for the deaf community.
In both week five and Musicals Week, Rose used sign language as part of the choreography for their Viennese Waltz and Frozen-inspired Quickstep. Their American Smooth in the quarter-final utilised worded placards in its opening sequence.
However, their Couple's Choice dance in week eight is the one that has resonated most with both the hearing and deaf audience.
Performing a section of the routine to silence, everyone got a glimpse into what Rose and other deaf people experience while dancing. Since then, the video has gone viral with more than one and a half million views on YouTube. Judge and former Strictly pro dancer Anton du Beke described it as, "The greatest thing I've ever seen on the show".
In the run-up to the final, the semi-final saw each of the dancers take on two new routines, with Rose and Giovanni performing a waltz followed by an Argentine Tango. While the former scored 39, it was the latter that saw them achieve the maximum of 40, with Craig giving a solitary statement of, "That dance belongs in the final."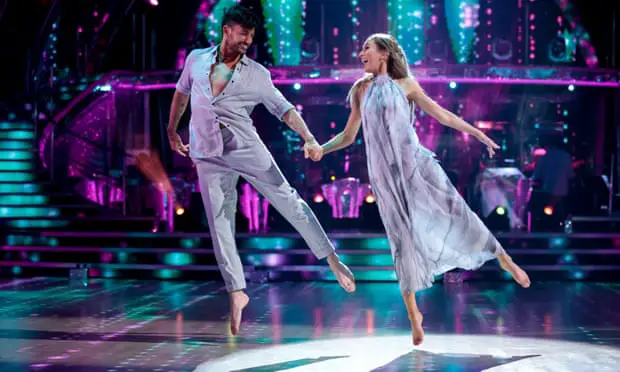 How Rose Ayling-Ellis dances with hearing loss
Speaking in interviews, Rose has explained how she learns the dances by counting the number of beats in the music, as well as feeling the vibrations and following Giovanni's body language.
In addition to this, the opening of their week 10 Paso Doble demonstrated their connection further when Giovanni provided mirrored instruction from off stage for Rose's solo movements. For their ballroom dances, Rose is able to completely follow Giovanni's lead and doesn't need to count.
While Rose also uses hearing aids and can hear some of the music, she is unable to hear the words being sung. Unlike all other dancers, when she performs, the audience is not allowed to clap along or cheer during the routine so that Rose can hear the music clearly.
Rose also has a BSL interpreter when training and talking to the judges and presenters on the show.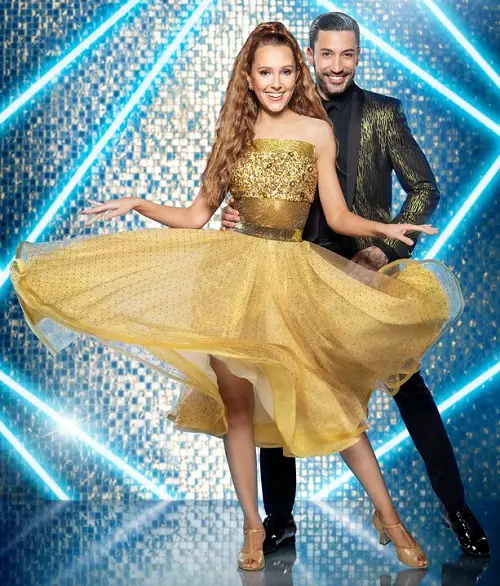 Rose Ayling-Ellis in the Strictly final
Rose went head-to-head in the final against Bake Off star John Whaite and his dance partner Johannes Radebe, who were the first all-male couple to perform on Strictly.
They would have also shared the final with presenter AJ Odudu and professional Kai Widdrington, but she sustained an injury last week that forced her to pull out of the show.
Each performer in the final will be doing three dances – one of their favourites from the series, one picked by the judges and a showdance that doesn't have to follow any type of dance.
Rose and Giovanni chose their Couple's Choice as their favourite, and the judges want to see their waltz again, which had a small mistake the first time around.
The couple's showdance was themed around Romeo and Juliet and saw them dance on the biggest prop ever used on the show – a staircase covered in roses.
The routine was choreographed by Strictly's Creative Director Jason Gilkison, who said that Rose was one of the most musical dancers they have ever had on the show.
Reactions from the deaf community
Rose has become a role model for thousands of deaf people in the UK. She's also raising awareness amongst the general public watching the show and through all the commentary in the media.
Deaf charity, RNID (Royal National Institute for the Deaf) is thrilled that, because of Rose, more people in the UK are interested in learning British Sign Language.
And, every week, viewers are learning about the communication support that can so easily be put in place to ensure every deaf person can achieve their potential. RNID hopes this awareness will continue to grow long after Strictly has ended.
Annie Harris, RNID's Advocacy Officer who is profoundly deaf, said:
"Watching Rose on Strictly has just blown me away. It's amazing watching somebody who's exactly like me dancing on national TV and making such a big impact on the deaf community.
There are so many times as a deaf person where people say, 'You can't do that because you're deaf' and it's fantastic for the hearing community to watch Rose and see that deaf people can do anything – whether that's dancing, acting, or anything else.
It's amazing to see the surge of interest in people wanting to learn BSL, as even learning a little bit of sign language can make so much difference to the deaf community.
I hope the awareness Rose has brought doesn't stop at Strictly, but that we'll continue to see deaf representation in the media, and that deaf issues will remain at the forefront of people's minds."
Mark Atkinson, RNID Chief Executive, said:
"Deaf representation on TV is so important, especially on a major show like Strictly. Rose has shown us two things: firstly, that she's an outstanding dancer. And secondly, that deaf people can do anything, but society must adapt and make sure it meets their communication needs.
It's fantastic to see such an increase in people wanting to learn sign language and find out how they can communicate more inclusively with people who are deaf or have hearing loss. Everyone at RNID is fully behind Rose. She's a brilliant role model and we hope she goes all the way to win the competition."
 If you missed Rose Ayling-Ellis in the final or just want to re-watch some of her best bits, then you can catch up with Strictly Come Dancing on BBC iPlayer.
What did you think of Rose and Giovanni on Strictly? Has it inspired you to get into dance or another area of the performing arts? Share your thoughts in the comments box or on Facebook and Twitter @DHorizons.
By Emma Purcell 
More on Disability Horizons…