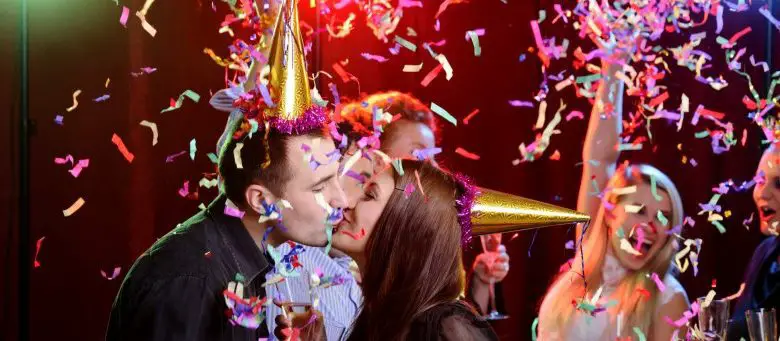 As New Year's Eve is upon us and 2016 is close by, we decided to ask Disability Match's dating expert, David Miller, for his top tips to help you find love at midnight or in 2016.
New Year is a time for parties, socialising and seeing friends, but it is also a perfect time to meet new romantic partners. This goes for everyone and having a disability shouldn't stop you from getting out there and having New Year adventures.
The first thing to remember is that when you fall for someone you fall for the whole person, warts and all. Chemistry, personality, humour and shared interests all work together and everyone has something they're not happy with. It could be an physical feature, or it could be something less obvious, like a bad temper or embarrassing taste in films.
So if you're worried about your disability, just remember that they will also have something that they are worried about too. Instead of focusing on it, just think about everything you have to offer and also everything you want from a relationship. Once you've accepted your disability as just one part of who you are, like your taste in music or your fear of spiders, then you'll get others to do the same.
If you thinking more about finding love in 2016 are planning on trying the online dating route, then most of the rules that apply to 'able bodied' applicants count for you too. Write a profile that is positive and upbeat. Write something specific about you and your interests – you like chess, fishing, or 1930s films – and post a daylight photo that you like. If you're not sure what to put in your profile, then ask your friends or family – get everyone involved.
It's up to you how much you talk about your disability, but don't make it the centre of attention. If it's important to mention right away, i.e. if you are planning a date and need wheelchair access, then be upfront. But if you don't think it's immediately necessary then you can wait a bit.
Other universal dating rules apply too: speak on the phone before meeting in person and when you do finally get together make sure it's in a public place. Remember, dating with a disability won't be like it is on TV reality show the Undateables. It is simply two people meeting and exploring common interests and goals.  You are not under any pressure and nobody is voting for you on social media.  So be yourself and let your date do the same.
Online dating can be a little lonely and sometimes nothing beats just going out and having fun in the real world. If you live in a busy city like London, then this is probably easy to do with a bit of planning. Think about your hobbies and interests and see what groups and clubs are out there. Again, get your friends and family involved. Even if you don't meet the man or woman of your dreams, you'll certainly meet some new fun people to hang out with.
But what if you don't live in a buzzing metropolis? Don't despair, there is bound to be support out there, you'll just have to do a bit more research. Get involved with local community events, or you could even start your own club or group. You may be surprised to find out how many people are in the same situation.
Aside from online dating and real world socialising there is a whole internet universe of online support and communities. There are blogs, forums and websites with information, tips and useful ideas. An excellent socialising service in the Sussex area is Stay Up Late, which lets daters with carers have greater flexibility on evenings out by providing a 'gig buddy' to make sure your night works well.  You are therefore not dependent on a carer's time schedule  so you can party with greater freedom.  I look forward to this brilliant service being rolled out nationwide in the near future.
Whatever you do, you are definitely not alone and once you start looking you'll see that there are thousands of potential friendships and romances to be had.
By David Miller
Get in touch by messaging us on Facebook, tweeting us @DHorizons, emailing us at editor@disabilityhorizons.com or leaving your comments below.