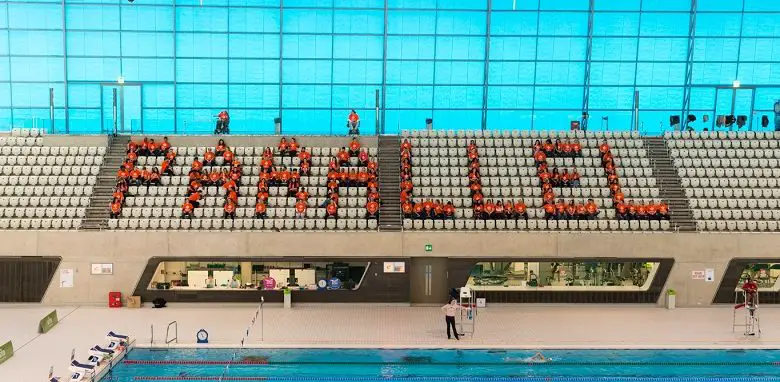 Parallel London is the world's first disability-led mass participation run event taking place at the Queen Elizabeth Olympic Park on 4th September2016. Read on to learn more about the event, its famous ambassadors, and how you could be a your own Paralympian for the day.
2016 is shaping up to be a big year for disability and disability sport in particular, with the Paralympic Games, the Invictus Games and the Mayor of London's Liberty festival all on the horizon. But whilst the 'superhuman' athletes of the Paralympics will be gaining a lot of attention in the media, and rightly so, the issue of access to fitness and leisure facilities for the wider disabled population in the UK is largely forgotten.
A recent survey by Parallel London showed that 83% of disabled people would like to be more active and take part in more physical activity. But of these, 69% felt that they faced barriers in doing so.
Whatever these barriers may be, from access to facilities, to affordability or even self-confidence, there's no doubt that it would be of great benefit to individuals, businesses and society as a whole if a more active lifestyle were open to everyone regardless of ability.
This is something that paraplegic TV presenter and Parallel London ambassador Sophie Morgan feels passionately about. When wanting to get fit herself, she struggled to find a swimming pool in her local area that was fitted with the necessary equipment that would enable her to access the pool.
This is one of the many reasons why she's now an ardent advocate for disability awareness. She's supporting Parallel London's aim to influence positive attitudes and understanding of disability and impairments through the first-of-its-kind event.
Sophie is joined by several other high profile disabled ambassadors keen to back the event, including leading disabled model Kelly Knox, TV presenter and Newsround presenter Martin Dougan and equality and human rights campaigner Baroness Campbell DBE.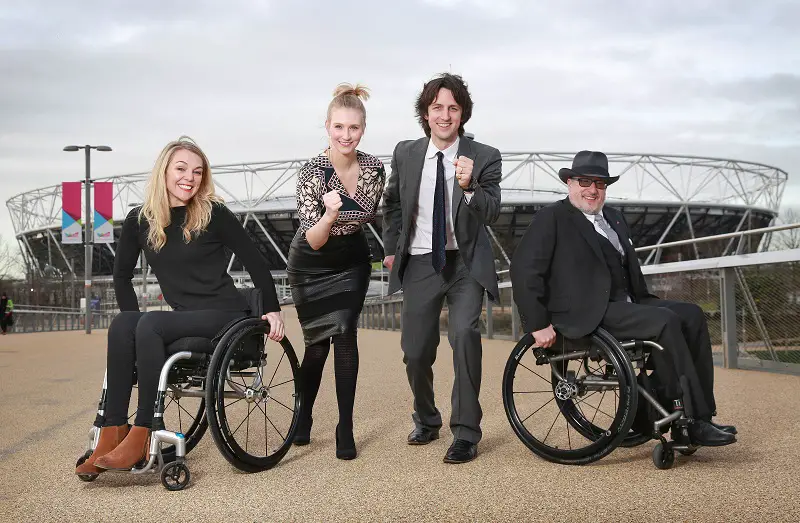 Although other mass participation events do allow disabled people to take part, Parallel London will be the first one that is fully inclusive, and designed to encourage anyone to take part, regardless of age, ability, impairment, mobility or health condition.
Set at the Queen Elizabeth Olympic Park in London, the format includes a range of running or walking distance events, from 100m to 10k, to suit different levels of ability. Far from being a 'race' that focuses on finishing places and personal bests, everyone can take part at the same time and finish at their own pace. The run aims to bring as many people as possible together for a shared experience.
The event will also include a range of disability-led fun and interactive activities and spaces for spectators to get involved in, all designed to promote inclusivity in everyday life and to help change public perceptions towards disability for the better.
As well as being a unique and fun day out, offering something completely different to the many other mass participation events held across the UK, Parallel is also an opportunity for people to raise money for the disability charity of their choice. Wings for Life, Action for Children, Muscular Dystrophy UK and the Royal Hospital for Neuro-disability, are just some of the charities already signed up and hoping to benefit from the money raised by participants, who choose to run on their behalf.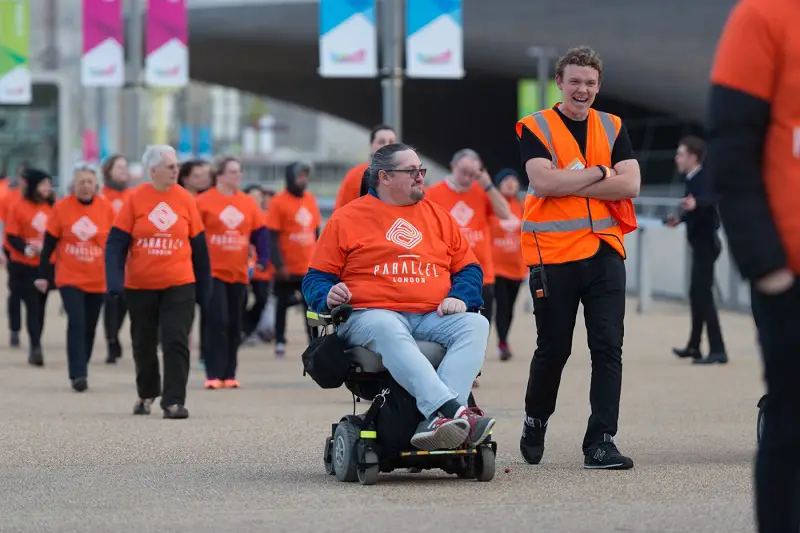 For many disabled people a mass participation run might seem like a daunting or impossible challenge. But the hope for Parallel is that it will allow anyone who wants to take part to run, walk or wheel their way across the finish line in September. With this in mind Sophie Morgan has put together her top tips for training in the run up to the big day.
Sophie Morgan's training tips
Think about what you CAN do, not what you CAN'T do.
Find a fitness routine that works for your body, no one else's.
Set yourself a weekly or monthly fitness goal and break it down into daily tasks.
Put some of your favourite dance music on, it really will get you motivated!
Eat healthy and balanced meals to compliment your exercise routine – you need the right fuel!
Entry to Parallel London is now open to all via a public ballot which closes on 4th April. Places will also be available via various charities (called a Charity Bond) after this date for those hoping to take part and fundraise. Anyone with a disability or impairment is encouraged to enter on their own or in a group, and those without a disability are also welcome to join in.
2016 is the perfect time to take inspiration from our Paralympic stars and highlight the desire and need for all people with disabilities to have greater access to an active lifestyle. Find out more about Parallel London and how to enter at Parallel London.
By Parallel London
Photo credit: Matt Alexander/PA Wire
Will you be going to Parallel London? We'd love to hear from you. Tweet us @DHorizons and @ParallelLondon to join in the conversation #ParallelLondon.