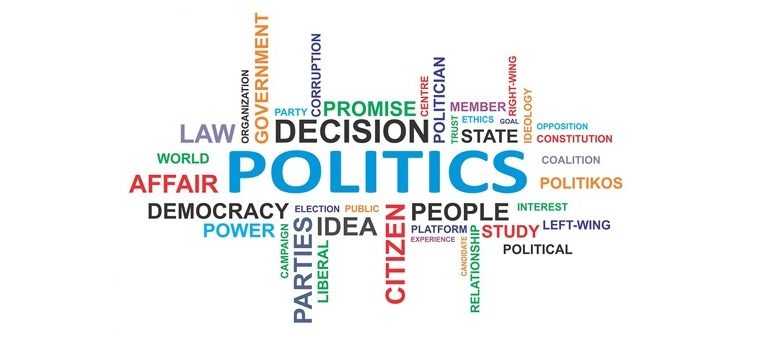 News
EU referendum: in or out? It's up to you
On Thursday 23rd June there will be a referendum on our EU membership. Some very loud politicians want us to remain in Europe. Some very loud politicians, shouting 'Brexit', don't. But the choice is up to you. Social commentator Fleur Perry talks you through the debate and what it could mean for you, and other disabled people.
The EU referendum has got to that very dull stage where, instead of focusing on what the facts actually are, each side has started to just whine on and criticise the opposition. But they don't get to decide, not on their own.
This is exactly why they're getting so edgy, because it's out of their control and in our hands. On Thursday 23rd June, the polling stations will be full of people queuing in an orderly fashion to get their vote in that box. And your vote will be counted and added to the rest to decide: in or out?
If you've not voted before, or find politics about as interesting as watching two people arguing about paint drying, this is the time to give it a go. This is a big one, and it will affect your life and that of everyone around you, even if you don't vote.
EU referendum: what do you need to know
The EU is a group of countries that make decisions together about everything from farming, education, health, human rights, business, transport, international relations, and more. It was set up after World War 2, in the hope that having to rely on one another and work by the same rules would prevent war between European countries, an idea that has not yet been disproved.
Every country sends representatives called Members of European Parliament (MEPs) to make decisions in Brussels, in Belgium. Britain has 73 MEPs, and they are there to make sure we get our say in the rules we have to follow.
If Britain stays in the EU, this won't change, and Britain's MEPs can continue doing their job. If Britain exits the EU, otherwise known by that awful non-word Brexit, the MEPs get the sack and all the big decisions get made by the present government.
It would be a messy divorce. For every EU law handed back, the government would have to write their own version. Some of the very loud politicians from the Vote Leave campaign say it would be a chance to write better laws, and to make decisions without someone else telling the government what to do.
Some of the very loud politicians from the Stronger In campaign say it would take a lot of time and cost a lot of money to reinvent the wheel. They also say that we might write less useful laws if we rushed the job, or if the people writing them valued money above people.
Like everything in politics, being in the EU costs money. Some of this money goes towards all the paperwork, some of it is given to projects and businesses in Britain, and some of it goes to other European countries.
The loud politicians who would like Britain to leave the EU, the Brexiteers, don't like giving money away and say we could better spend that money on something else.
The loud politicians who would like Britain to stay in the EU, the Bremainers, say that we get more than that back from other EU countries in the long run, that it's nowhere even close to what we need to pay off our debts and wouldn't stop us getting into more debt.
Disabled people and the EU referendum
How will disabled people be impacted by a Brexit? The majority of disability rights campaigners seem to agree that a Brexit would be a bad idea. An A-list team of top disability rights lawyers and campaigners have looked at what the EU does for disabled people, and have put all the information in one shareable place https://www.facebook.com/disabledstrongerin . They also point out the planned European Accessibility Act, which would require manufacturers to make products including computers and phones accessible, as well as strengthening the legal obligation on shops, public services and transport providers to be accessible.
The counterargument by the Brexiteers says that what is good for the economy is good for everyone, including disabled people. But the Brexiteers and Bremainers disagree over whether being in the EU is good for the economy.
A report by the Papworth Trust offers a longer and clearer discussion of how the result of the EU referendum will affect disabled people.
Brexiteer or Bremainer: who's who
David Cameron, Conservative party leader, Prime Minister: Bremainer
Jeremy Corbyn, Labour party leader, MP for Islington North: Bremainer
Tim Farron, Liberal Democrat party leader, MP for Westmorland and Lonsdale: Bremainer
Nigel Farage, UKIP party leader and MEP: Brexiteer
Boris Johnson, former Mayor of London, MP for Uxbridge & South Ruislip, Conservative party: Brexiteer
Iain Duncan Smith, former Secretary of State for Work and Pensions, MP for Chingford and Woodford Green, Conservative party: Brexiteer
Not sure who to listen to? Check out both the Stronger In and Vote Leave websites, and pay particular attention to the stats and figures. Are they showing you all the information, or only what they want you to see? Is it even true? Have a think about whether they have something to gain from the debate. There are several online fact checkers – if something sounds too good to be true, check it.
EU referendum: dates for your diary
7th June: voter registration closes. Register before then to make your say count!
8th June: last date to apply to vote by post
23rd June: the big day. Visit your local polling station and get your vote counted
By Fleur Perry
What are your thoughts on the EU referendum and how it could affect disabled people? Join in the debate by tweeting us @DHorizons with the hashtag #eureferendum or leaving your comments below.