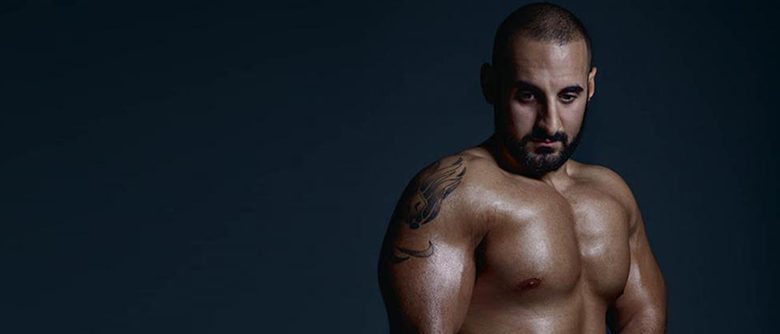 The Rio 2016 Paralympics may be well and truly over (sad face!), but we certainly haven't forgotten about it and the epic Paralympic athletes that took part. So, to keep the buzz from the Paralympic Games alive, we've spoken to powerlifter Ali Jawad about being a Paralympian, Rio and how you too can get into sport.
How did you get into powerlifting? 
My friend literally dragged me to the gym across the road to lift some weights, and the rest, as they say, is history!
How does your disability affect you when competing in powerlifting? 
It doesn't affect me at all when I'm lifting because I'm using limbs that actually work, my arms. I have no problem lifting weights, in fact, I probably rival a lot of the able-bodied lifters in my weight class. So my disability probably doesn't hurt me that much, it helps me.
You currently hold British and European records for powerlifting. Can you tell us about those?
I currently hold the British and European record, but lost the world record last year to another Paralympian. Hopefully, in the next four years, I'll get back the world record. It will be very tough to beat though as the guy who holds it is probably one of the greatest ever. But sport is nothing without the challenge.
You have also been awarded the Haringey disabled sports person of the year, Wheelpower young athlete of the year and BWL IPC powerlifting athlete of the year. What do these mean to you?
When I was younger, I didn't think I'd get where I am today. It's amazing to be recognised for my achievements. It has inspired me to push on and to try and do everything I can to become a better athlete.
What was your experience like in the Beijing and London Paralympics? How did it compare to Rio?
Beijing was my very first Paralympic Games, so I was very young. Qualifying for it felt like a dream come true, like Christmas had come early. I really enjoyed my time out there and it inspired me to push on to London 2012.
I am from London, so it was amazing competing in front of a home crowd. I had my friends and family there watching me, too. Even though performance wise it wasn't the best, it helped me improve and get to Rio.
I had the best time in Rio and achieved my first Raralympic medal. As well as the games, the country was amazing too – I will probably go back for a holiday!
What does your training routine look like and how do you find the motivation to keep up with it?
I'd say the training is the easy part, the dieting is a bit harder. I have to be in a certain body weight class, so the dieting is very strict. Even though it's tough, I know that if I stick to it I'm more likely to reach my potential. That's what really drives me up.
What impact has being a Paralympian had on your life?
It's had the most amazing impact. It's taught me everything I've learned as a person, and has made me a better person too. Obviously there have been a lot of hurdles in the way. But it's taught me to set a dream and go for it, no matter what. It's taught me to pursue my values.
What do you wish you could say to your younger self? 
I'd probably say to be very, very, very patient and don't try to do things too quickly. I've learned to be patient over the years and finally I've been rewarded with something.
What is the best thing about being a Paralympian? 
The best thing about being a Paralympian is meeting so many people from a different parts of the world. You make a lot of good friends. Even though it's a world class competition, you are still friends with your rivals.
Please tell us your top tips for disabled people who want to get fit or get into sport.
Try as many different sports as possible. Don't limit yourself and try things you might not have considered at first.
Find a sport that you really enjoy and that you're good at, otherwise it will be harder to motivate yourself.
Try to join a club for the sport, as this will help you make progress because you'll have support around you. These clubs also have social events so it'll be beneficial all round.
By Shannon Kelly
Check out…
Get in touch by messaging us on Facebook, tweeting us @DHorizons, emailing us at editor@disabilityhorizons.com or leaving your comments below.