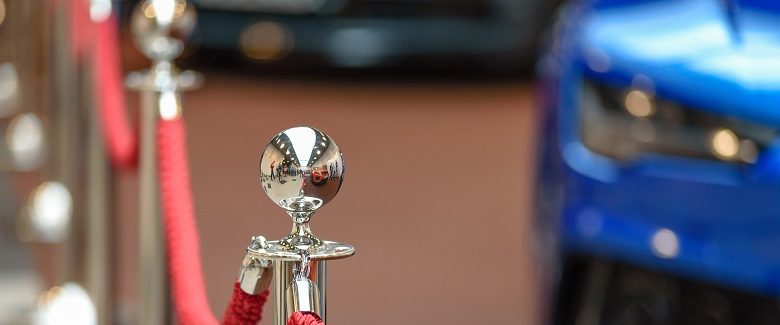 We've covered the top 10 female and top 10 male disabled celebrities, many of which are based in the UK. So we thought it was about time we celebrated those disabled celebs from across the world. 
Video created using Invideo.io.
Can you think of any other disabled celebrities from across the world? Leave your comments below and share our video on social media to join in the conversation using #disabledcelebrities.
Lady Gaga
Stefani Joanne Angelina Germanotta, known professionally as Lady Gaga, is an American singer, songwriter, and actress. She is known for her unconventionality and experimenting with new styles.
A few months ago, Lady Gaga revealed that she has fibromyalgia, a long-term condition that can cause pain all over the body. "I wish to help raise awareness and connect people who have it. We can all share what helps/hurts," she tweeted.
As well as widespread pain, people with fibromyalgia may also have increased sensitivity to pain, fatigue (extreme tiredness) and muscle stiffness. Although there's currently no cure, there are treatments to help relieve some of the symptoms.
Andrea Boccelli
Tenor, musician, writer and music producer of Italian origin, Andrea Boccelli has sold more than 75 million records. He also studied law.
He was born with congenital glaucoma, which left him partially blind. But that did not prevent him from taking piano lessons until the age of 6. However, at the age 12, he suffered a blow during a football game that left him completely blind.
Boccelli has received numerous awards of international prestige and even has a beach named after him on the Adriatic.
Marlee Matlin
American actress Marlee became deaf at just 18 months after losing all hearing in her right ear and 80% in her left. She believes this was down to a genetically malformed cochlea.
She first acted at the age of 7 and has since been in a whole host of films and high-profile TV shows, including Desperate Housewives, The L-Word, ER and The West Wing.
In the majority of her roles, Marlee has played a deaf character. But in the TV drama 'Against Her Will: The Carrie Buck Story', she played the main character, a hearing woman, for which she was nominated best actress.
She's also written novels and competed in the sixth series of Dancing with the Stars, the American version of Strictly.
Marlee won the Academy Award for Best Actress in a Leading Role for 'Children of a Lesser God'. To date, she is the only deaf performer to have won the award.
Michael J. Fox
The Back to the Future star was diagnosed with Parkinson's in 1991 when he was just 29 years old and his career was at its peak. He was told that he should withdraw from the stage, but he did not cease to be an actor.
Michael found it hard to accept his illness, suffering with depression and alcoholism for some time. But, he now works to promote his foundation, Michael J. Fox Foundation for Parkinson's Research, to help find a cure for this progressive disease.
After more than 25 years and with the condition at a very advanced stage, Michael J. Fox continues to maintain his spirit of improvement. His foundation has already raised $233 million for Parkinson's research.
---
Head to the Disability Horizons Shop to find stylish and practical solutions to everyday problems. 

---
Sudha Chandran
An Indian actress and dancer, Sudha lost her leg at the age of 16 after a road accident. After a gap of two years, she went back to dancing using a prosthetic leg.
Sudha started her careers in the film Mayuri, which tells her life story. She was awarded a Special Jury Award in 1986 for her performance. She has since been in a number of films, TV programs and even a reality dance competition.
She is most well-known in India, where her life story is part of the curriculum for young school children, but has performed all over the world, including America, the UK, Saudia Arabia and Yemen.
Aaron Fotheringham
In addition to being one of the most inspirational disabled celebrities, Aaron Fotheringham is one of the world's most famous skaters. His speciality? Wheelchair skating.
During his childhood, Aaron underwent several failed hip operations that forced him to use a wheelchair permanently. Despite this, he continued to practice a sport – he was passionate about adapting it to his disability.
In 2005 Aaron Fotheringham landed a great jump with a 180º turn. In 2006 he went on to make the first wheelchair somersault in history.
Daniel Radcliffe
Star of the Harry Potter movies, actor Daniel Radcliffe has dyspraxia, which is classed as a learning disability. Dyspraxia can make simple, day-to-day tasks involving coordination, challenging. This includes tying shoes, writing and riding a bike.
It's his dyspraxia that may have been the reason for his career. At the age of 9, his mother encouraged him to audition for a play because he was having a hard time in school. His mum thought acting would boost his confidence. How different his life might have been if he hadn't taken her advice.
Nick Vujicic
Nick Vujicic is an Australian motivational speaker born with tetra-amelia syndrome, a disability where the person affected is born without arms and legs. He is one of the seven known survivors in the world who has the syndrome.
Born in 1982 with no limbs, he claims that as a child he suffered ridicule and discrimination, and tried to commit suicide. However, with time, he learned to see his own potential. He is the founder of Life Without Limbs – an organisation for people with physical disabilities.
He is currently giving motivational talks around the world, has written several books and is a regular on talk shows and TV programs. He became very famous after starring in the short film The Butterfly Circus.
Frida Kahlo
Frida was a Mexican painter who had a number of health conditions. She contracted polio at a young age, which resulted in one leg being thinner than the other, and is believed to have been born with spina bifida. She sadly died at the age of 47, but her legacy as a trailblazer has continued.
At 18 she was involved in an accident that left her with many injuries, including a broken spine. While recuperating, her parents encouraged her to paint. She largely painted herself, which often depicted her disabilities at the time. One painting, for example, shows her painting from a wheelchair.
Like many painters, it's since her death that her work has become most recognised. She's also never conformed to gender stereotypes and so has become an icon for the LGBT community.
You can find out more about Frida Kahlo in our full article about her life and impact on society's views of 'normal'.
Justin Timberlake
American singer-songwriter, actor and record producer Justin Timberlake has attention deficit disorder (ADHD) and obsessive-compulsive disorder (OCD). But he's always
Born and raised in Tennessee, he appeared on the television shows Star Search and The All-New Mickey Mouse Club as a child. In the late 1990s, Timberlake rose to prominence as one of the two lead vocalists and youngest member of NSYNC, which eventually became one of the best-selling boy bands of all time.
A lot of famous faces have ADHD, including actresses Liv Tyler and Emma Watson, socialite Paris Hilton, musician Will.i.am and actor Channing Tatum.
By Raya AlJadir
Is there anyone we've missed? Let us know about any male disabled celebrities you think are awesome by messaging us on Facebook, tweeting us @DHorizons, emailing us at editor@disabilityhorizons.com or leaving your comments below.
More on Disability Horizons…