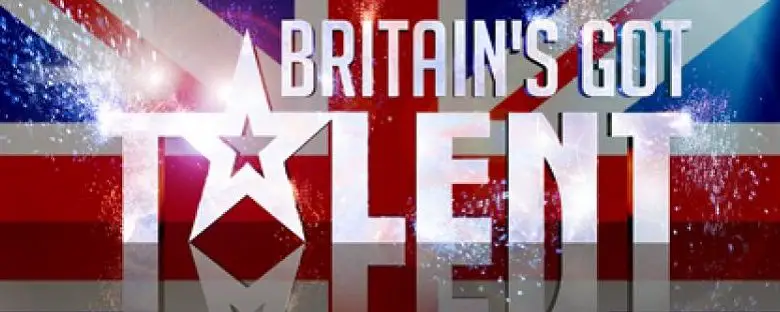 Are you a Britain's Got Talent viewer? Did you see the final last night? If you tuned in this year, you won't have failed to notice that the live shows featured a number of diversely disabled acts – more so than previous years – and also had a disabled winner. We asked BGT fan Carrie Aimes to run through the disabled semi-finalists, those who made it through to last night's final, and its winner, Lost Voice Guy.
As a wheelchair user myself, I was thrilled to see disability increasingly represented and celebrated on such a high-profile primetime TV talent show.
This year, a number of the 40 semi-finalists are disabled in some way, three of which made it through to the final. Read on below to find out more about the semi-finalists and finalists with disabilities, and watch their performances on the live shows this week.
Winner of Britain's Got Talent
Lost Voice Guy – Lee Ridley
Lee Ridley, who is 37 and from Newcastle, has Cerebral Palsy and is unable to speak. Also known as Lost Voice Guy, he was the first act through to the live final, having won the audience vote on Monday night. Before the live finals, he was hotly tipped to win the competition, and he didn't disappoint, winning the 2018 show.
The uniquely speechless comedian uses a Lightwriter – a voice synthesiser – and "walks with a limp." He isn't new to the comedy scene, being a BBC New Comedy Award Winner. As well as his lack of voice and razor-sharp wit, his slogan T-shirts depicting his self-deprecating and inclusive humour are also a trademark of his.
I'm only in it for the parking

I'm a friend with benefits…

I was disabled before it was popular
The "struggling comedian who also struggles to stand up" joked in his semi-final performance that he "really is disabled. It's not just really good acting." You can watch his full performance below.
Lost Voice Guy wowed audiences and judges alike throughout the competition with his witty routines that drew attention to and highlighted the humour in disability, breaking down barriers and removing social stigma while doing it. I for one am thrilled to have seem him having won.
Robert White
Fellow comedian Robert White, who has dyslexia, autism and Asperger syndrome, also made it through to Sunday night's final with his hilariously quirky musical-comedy act. The 41-year-old music teacher from West Sussex describes himself as  "the only gay, aspergic, quarter-Welsh comic on the British comedy circuit."
Though his audition was impressive, Robert really upped his game for Wednesday's live semi-final and last night's final, in which he employed natural comedy timing to mock the four judges.
Accompanied by a keyboard, Robert White flirted with his "next boyfriend" David Walliams, quipped that Amanda Holden is obsessed with trying to look young and that she also looks a little bit like a man, while Alesha Dixon dresses like a hooker! As for Simon, I think we would all agree that he likes the sound of his own voice.
All of his performances have been met with unanimous, rapturous applause and laughter, from the audience and judges. But most importantly, Robert directly referenced the sensitivity surrounding his condition, saying:
"I am aware that if you mention autism on stage, sometimes audiences can go awkward and silent."
He also continued to be humorous about his disability in the final saying: "People say I'm inspirational for autism [another huge round of applause]. For those who don't know what Asperger's syndrome is, basically it means I am better than you!"
His openness and humour challenge viewers to consider how they receive and react to those of us with a disability, hopefully initiating the conversation.
Robert came second in the final, but his place alongside winner Lee is a great step forward in seeing disability represented in the mainstream, normalising it and changing people's perceptions.
Calum Courtney
This year's youngest finalist is 10-year-old singer Calum Courtney, who has a mild form of autism. Calum sailed through to the final after melting hearts with his reworked rendition of Stevie Wonder's Isn't She Lovely, in tribute to his mum. He didn't win the overall public vote, but having made it into the top three, was put through by the judges.
Calum was part of the line-up at the NSPCC Winter Charity Ball in aid of the National Autistic Society. His endearing and confident audition, where he performed Michael Jackson's Who's Loving You, caught the crowd's attention and earned a standing ovation.
It just goes to show that even at such a tender age, autism need not be a barrier to success.
Rise Unbroken
Semi-finalist Rise Unbroken, a group of young dancers from Manchester, gave two moving performances, though the dancers didn't make it through to the grand final. Group member Hollie Booth, who is 13, was caught up in the Manchester Arena bombing at an Ariana Grande concert back in May 2017. Hollie's aunt Kellie was one of the 22 people who died as a result of the terror attack.
Hollie broke her knee, left foot and was left with nerve damage. So far she has had 11 operations and now has to wear an orthotic and use a wheelchair. After recovering, she was keen to return to the group and continue dancing, despite her trauma and the injuries.
As a mark of solidarity and inclusivity in the face of adversity, Rise Unbroken has incorporated wheelchairs into its routines, with all the girls using them.
The tearful judges hailed the girls as inspirational. In this case, I think the term is justified!
Andrew Lancaster
Impressionist Andrew Lancaster, who is 32 and from Lancashire, has dyslexia and dyspraxia. Although formally classed as a learning difficulty as opposed to disability, they can be disabling for some people, with dyslexia causing issues with reading a writing, and dyspraxia with co-ordination and movement.
In his pre-show interview on the semi-finals, Andrew said: "at school, I found things very difficult. But I started doing impressions and that became the thing that I was actually good at."
After working for 15 years to try and make it as an impressionist, having worked in a biscuit factory, in promotions, supermarkets and as a bin man, here's hoping that his comedic portrayal of Donald Trump, Boris Johnson and David Attenborough, will give him the break he needs.
Either way, his act is a reminder that everyone is good at something, no matter what their ability.
B-Positive
A final mention goes to B-Positive – the official NHS Blood and Transplant choir. The choir consists of 60 singers, all of whom suffer from, or are directly affected by, sickle cell disease.
Their aim is to raise awareness of the urgent need for blood donation. In their semi-final performance, they sang the powerful anthemic hit This is Me from The Greatest Showman – a true statement of the importance of diversity.
They came back fighting in the final as they were chosen by the judges as the wild card to perform again. This time, they revisited their audition song with a stirring performance of Rise Up.
Disability on Britain's Got Talent 2018
Established in 2007, BGT is now a significant show in British popular culture, and the biggest televised talent competition. Reaching viewing figures of over 17 million, it is the ideal platform for contestants to raise their profile, as well as that of disability, and reach a mass audience.
The inclusion of so many disabled acts in this year's line-up will, along with a disabled comedian actually winning the show, is bound to have a positive impact on the disabled community. It suggests and promotes forward-thinking, equality and disability in the mainstream. It inspires open discussion about diversity in all its forms, whilst also encouraging society to focus on ability as opposed to inability.
Many people are talking about the acts they have seen on Britain's Got Talent – not least Lost Voice Guy – and realising that it's acceptable to celebrate disability and to laugh even about it! It is okay to ask questions as this educates and informs, thereby resulting in familiarity, recognition and 'normalisation'.
By Carrie Aimes
We'd love to hear what you thought of Britain's Got Talent 2018 and the disabled contestants. Let us know by messaging us on Facebook, tweeting us @DHorizons, emailing us at editor@disabilityhorizons.com or leaving your comments below.