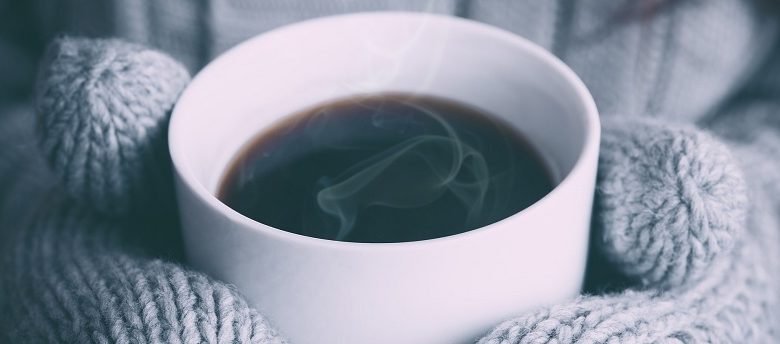 Lifestyle
6 ways to stay warm and well this winter if you have a disability
Winter inevitably means freezing temperatures and nasty colds for everyone. But if you're disabled, the effects can often be felt even more acutely. To help you avoid seasonal pitfalls, Disability Horizons' writer Carrie Aimes, who has Ullrich congenital muscular dystrophy and uses a wheelchair, shares tips from her blog on how to keep warm and well this winter. 
1. Choose the right fabrics
When trying to keep warm, it's worth thinking about where you'll be and what you'll be doing, as this will determine the fabrics you opt for.
Natural fibres, such as wool, cotton and silk, are more insulating as they trap heat. Lightweight silky pyjamas (like the below from Debenhams) are a good idea as they will not only keep you snug at night, but they will also help you manoeuvre more easily.
Cotton is hypoallergenic, breathable and good for layering, but not advisable in wet weather as it is also highly absorbent. Wool also absorbs moisture because of its structure, but water cannot enter the interior fibre. Therefore, even when soaking wet, the air pockets inside the woollen fibres prevent you from losing heat. 100% wool is best as blends are less insulating.
Synthetic fabric polyester is good when out on a windy day. It's durable, lightweight and can be made to any thickness. A polyester coat or jacket is a must. And why not snuggle up in bed with a polyester fleece mattress topper, available from Amazon.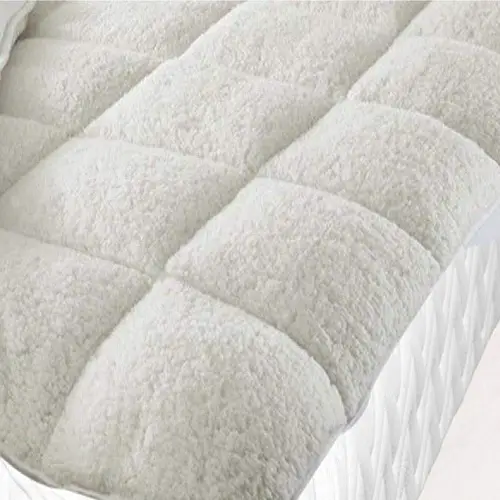 Throughout the coldest months, ensure you use several bed sheets as this traps heat in far better than having one thick blanket. It's also much easier to turn and reposition yourself with a few thinner cotton sheets over you instead of one heavy blanket. I also highly recommend investing in a satin fitted sheet.
2. Continue with physiotherapy and physical exercise
It's beneficial to stay as active as physically possible throughout winter as immobility makes us more vulnerable to infection.  I am completely non-ambulant and so this is a major issue for me. Immobility results in muscle decline and poor circulation, which in itself leads to further complications.
Although I cannot exercise in a conventional fashion, I basically wriggle and move about as much as I can. For example, I flex my feet and wiggle my toes, lean back and forth and side to side in my chair. Don't be afraid to put some music on, loosen up and just MOVE however you can, for as long as you can.
These wheelchair exercises from the NHS are useful, as are Disability Horizons' articles on 10 exercises for disabled people and exercises customised for wheelchair users.
If you are able to, go swimming as this is the best exercise for those with physical disabilities.
Also, remember to pay attention to your lungs! Deep breathing exercises are an essential daily requirement for me. Following the Active Cycle of Breathing Techniques helps to keep me as strong as I can be.
3. Wear insulating clothes that act as layers
We all know that it's best to layer clothing when cold. However, it's not that easy to do when you use a wheelchair. Getting dressed at all is a daily battle for me, as I am sure it is for many other wheelchair users. The idea of having to struggle with more than one top fills me with dread.
So, instead of layering, I have found a mix of thermal alternatives that act as layers. I live in leggings as they're stretchy and comfortable. You can buy leggings everywhere these days, but I favour Marks & Spencers heatgen thermals. Its range includes thermal socks, tights, vests and long-sleeved tops, too. M&S also have a men's thermal underwear range.
A great alternative to M&S is the Uniqlo Heattech range for women, men and children. This extensive selection is it is competitively priced, practical and fashionable. Definitely one to check out!
I also swear by scarves. They're so easy to throw on to protect against the winter chill. They come in so many fabrics, sizes, colours and styles, too. Invest in a thick woollen scarf big enough to wrap around your body, like a poncho, or use as a blanket over your legs. I sometimes do this if I'm home alone as I can't manage sleeves by myself.
And gloves aren't just for outdoors either. If you get cold hands, try wearing a fingerless pair when indoors, allowing you the freedom to continue with your daily tasks. If it's a particularly frosty day and I need to go out, I will layer woolly gloves over a fingerless pair. You could also purchase some heated gloves.
Don't forget to wear a woollen hat when going out in cold weather, as heat escapes from our heads.
4. Stock up on nutrients
I also find smoothies and soups are an easy way to get your recommended allowance of vitamins and minerals. It's really important to eat healthily to aid your bodies defence against all those coughs and colds circulating throughout the winter months. Remember – you are what you eat! You can find lots of smoothie recipe books on Amazon.
Top foods include – lemon, ginger, garlic, onion, kale, cinnamon, turmeric, honey, apple cider vinegar, grapes, natural yoghurt and chicken soup.
As well as eating healthily, I choose to take supplements to boost my immune system in winter. This includes daily multivitamin and probiotics. Supplements come in various forms: tablets, capsules, liquids and powders. So if you struggle to swallow pills, there's always another option out there for you.
I'm not a fan of water, so I drink a lot of herbal teas, such as lemon and ginger. This keeps me hydrated and flushes out toxins. Both ingredients are naturally antibacterial, while ginger also helps ease migraines, inflammation and nausea (the latter being a common side effect of antibiotics). You can also add some honey for sweetness and to soothe a sore throat.
5. Keep your feet and hands warm
Because I don't have a lot of weight on me, I suffer from poor circulation, which makes my feet permanently cold. I have what can only be described as corpse feet – purple and puffy! Consequently, I tend to get chilblains.
I have tried all sorts of remedies over the years, but I've found the best to be  Gehwol Fusskraft Red cream (available on Amazon). I slather it on generously before putting on a pair of thick woolly socks. It means that my feet are subtly but noticeably warmed, and chilblains are kept at bay.
A good alternative to the Gehwol Fusskraft Red cream is the Pink Peppermint foot lotion by Lush, which works similarly to stimulate circulation. If going out on a cold day, I'll sometimes rub this into my hands to fend off frosty fingers.
In terms of footwear, you can't beat (in my humble opinion) a pair of shearling- lined boots. They may not be the height of sophistication, but they do the job and are ridiculously comfortable. And they're not just designed for women – there is a good selection of winter boots out there for men too.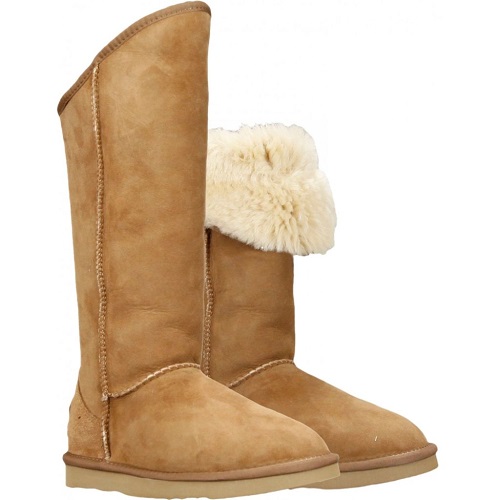 I also add some heated or sheepskin insoles to my shoes for extra insulation.
6. Avoid germs
I am particularly susceptible to respiratory viruses. If I go anywhere near someone with a cold, nine times out of 10 I will catch it. As a common cold for me can quickly progress into a much more serious condition, I do my best to limit exposure to infected people.
At times when coughs/colds are prevalent, I avoid overcrowded spaces and public transport. I follow this role even more closely if I am feeling run-down, taking a course of antibiotics when my defences are the lowest.
If you must go out, I remain in the fresh, open air (but wrap up warm). I always wear a scarf as I can use it like a mask, pulling it up over my face. This prevents me from inhaling and contracting airborne viruses.
I recommend adding a few drops of Olbas Oil (eucalyptus) to my scarf. That way, when you do need to pull it up over your nose and mouth, you can breathe in the fresh scent and it won't feel stuffy.
By Carrie Aimes
You can take a look at Carrie's blog at www.lifeontheslowlane.co.uk and follow her on Twitter @claimesuk or on Facebook. 
How do you stay warm and well over winter? Share your tips with our community by leaving your comments below, messaging us on Facebook or tweeting us @DHorizons.
More on Disability Horizons…