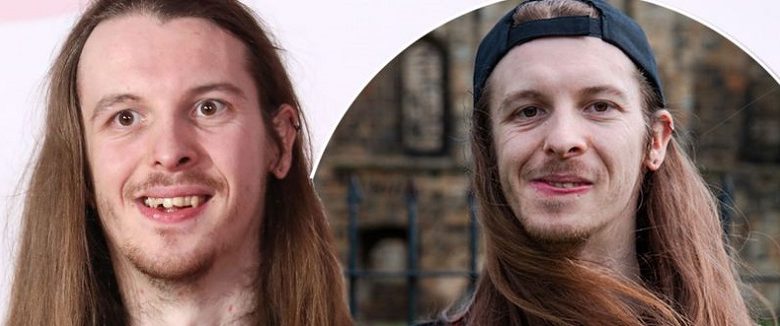 Last night, disabled actor James Moore won the award for Best Newcomer at the National Television Awards 2019 for his role as Ryan Stocks in Emmerdale. Back in July last year, we interviewed James as he joined the long-running soap. Read on to find out more about the actor, hear from him in his own words, and watch his win at the NTAs.
Since first appearing in Emmerdale in June 2018, James Moore has been widely praised for his portrayal of Charity Dingle's long-lost son, Ryan Stocks. Ryan has cerebral palsy and is one of just a handful of TV characters with a disability.
James Moore winning Best Newcomer at the National Television Awards
As the title suggests, the Best Newcomer accolade celebrates talented actors and actresses that have recently burst onto our screens. For the award, he was up against four non-disabled actors:
Aedan Duckworth, who plays Oliver Morgan in Hollyoaks

Alexandra Mardell as Emma Brooker in Coronation Street

Newt Mohan, who is Dr Rashid "Rash" Masum in Casualty

Ricky Champ as Stuart Highway in EastEnders
Overjoyed by his win, he spoke about the importance of having a disabled character on such a highly-profile TV show. "Thank you so much, this means the world to me. A year ago, I never thought I would be here… to take on someone with a disability shows the progression that we need in this day and age."
You can watch his win at the National Television Awards in the video below.

Who is Ryan Stocks in Emmerdale?
27-year-old Ryan Stocks was thought to have died shortly after his birth, having been abandoned by Charity, who became pregnant through abuse at the age of just 14.
Ryan, who unbeknownst to Charity was raised by midwife Irene Stocks, initially rejected the relationship with his biological mother after hearing about his past. But they have since formed a bond, and James's character has been making regular appearances on the show.
Is James Moore disabled in real life?
Yes, both James's character and James himself have cerebral palsy. James has Ataxic cerebral palsy, a less common form of cerebral palsy. Literally translated, ataxia means 'without order' or 'incoordination. It causes an interruption of muscle control in the arms and legs, resulting in difficulties with balance, as well as motor skills and cognitive functions, such as language.
In James's words: "I struggle with movement and co-ordination. I find it difficult to walk long distances and there are certain things I know I can't do, but I've adapted to these challenges in my day-to-day life."
What has James Moore been in?
As a disabled actor, James found it hard to get into acting and hadn't appeared in anything mainstream before his part Emmerdale.
In 2016 he directed and appeared in a short YouTube film called Spaghetti Legs. A three-minute movie, it takes a satirical look at what it's like to be disabled and people's reactions towards disabled people.

He also appeared in the National Youth Theatre Epic Stages Showcase in 2017, and an adapted version of Romeo and Juliet at a Playhouse Summer Showcase.
In James Moore's own words…
As James attested to in his acceptance speech, the portrayal of disability on TV and inclusion of disabled actors is far from what it should be. When we spoke to James last year, he stressed how disability needs to be made 'normal'. Here's a snippet of what he had to say…
What challenges, if any, have you faced in your as a disabled actor?
I have certainly faced some challenges, but it comes with the territory of being a disabled actor. At the end of the day, it's most likely that I will be cast as a disabled character, and they are not easy to come by.
I also have issues with self-doubt. As there aren't a lot of roles for disabled people, it can sometimes be hard to foresee a lengthy career in the industry.
As an actor with a disability, how does this lack of representation make you feel?
I think societies' attitude towards non-disabled actors playing disabled characters is too lenient. I mean, we wouldn't let someone white use black make up to play a black person. It would be deemed unacceptable. So, why let able-bodied people take the roles of disabled characters?
In order to 'normalise' disability on screen, we first have to find disabled actors and give them opportunities, rather than taking roles away from them. I think that is the biggest and most important step.
This is why I love being a part of Emmerdale – it is showing disability in a new light and letting viewers know that disabled people can be independent and have full, healthy lives. Together, we're proving that disability isn't a defining factor.
You can read our full interview with James Moore, where you can also watch his first scene on Emmerdale meeting Charity Dingle.
Do you think enough is being done to show disability on mainstream TV and make it 'normal'? Let us know by leaving your comments below, messaging us on Facebook or tweeting us @DHorizons.
More on Disability Horizons…