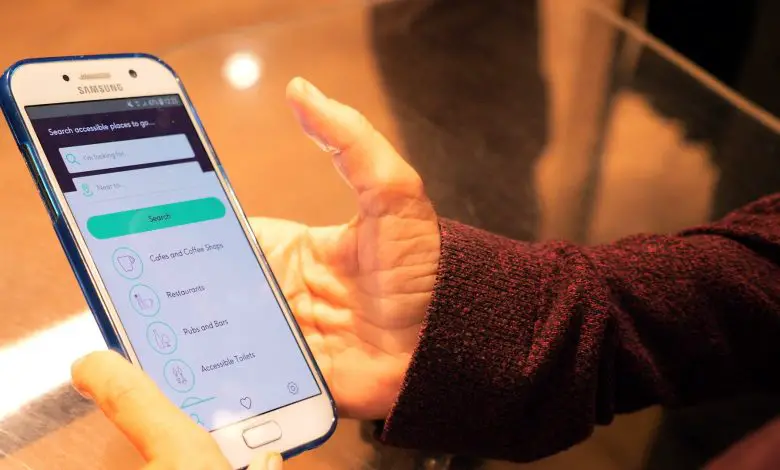 A new app, AccessAble, has officially launched into the Apple and Google Play Stores. Developed by a national disability organisation, it aims to transform the quality and availability of accessibility information. Read on to find out more about the app, and how to enter its competition to win a £50 iTunes/Google Play gift card.

Speaking about the need for the app, disability blogger Lucy Wood said: "The words 'day trip' has always made me anxious and when I go out it can feel like a military operation. It's vital to do loads of research in advance. I don't feel I can be spontaneous when I have to trawl through websites to find accessibility information.
For Disabled People, finding the practical stuff is vital – can I get in, can I use the toilet! Very few venues have this much detail online, this is why the AccessAble app is so exciting. Being able to get the level of detailed information that I need on an app in my pocket, knowing I can trust it, means I can get this information quickly and takes away the need to plan. It is a revolutionary step forward for disabled people in the UK, and I can't wait to go on my next adventure!"
The app provides Detailed Access Guides to 10,000s of places across the UK and Ireland. These Guides aren't personal reviews, but step-by-step descriptions of what accessibility is like at a particular place – they are 100% facts, figures and photographs.
Crucially each Guide is created having been visited by an AccessAble surveyor, who can collect more than 1,000 pieces of information for just one venue. The type of information collected is all driven by AccessAble's 35,000 strong user community.
Speaking about the app Anna Nelson, Executive Director of AccessAble said: "This app is all about getting detailed, reliable information to the 20 million plus people in the UK with accessibility requirements. We want people to be able to use the app while they are out, filtering by the accessibility requirements that are important, to find the places that work for them.
Growing up as a carer I spent hours ringing up and asking about accessibility, nothing was spontaneous and we were nearly always disappointed when we arrived. This app is a practical solution to that very real problem".
The need for the app has been further highlighted by the Accessibility and You Survey. Of 845 respondents, 99% said they wanted to know about accessibility before visiting a new place and 98% searched for accessibility information in advance. Of those who found information, only 14% got the information they needed and 80% said the information they found was inaccurate.
The app is available free for IoS and Android. Users can create a profile, save their favourites and set their own preferences using AccessAble's Accessibility Symbols.
Giveaway
We have a £50 iTunes/Google Play gift card to give away to one lucky winner. To enter, simply download the AccessAble App, leave a review in the app store and email hello@AccessAble.co.uk with your iTunes or Google Play username.
Closes at midnight on 28th February. Winner will be randomly selected.
By AccessAble
More on Disability Horizons…
Keep up with the latest news by liking us on Facebook or following us @DHorizons.