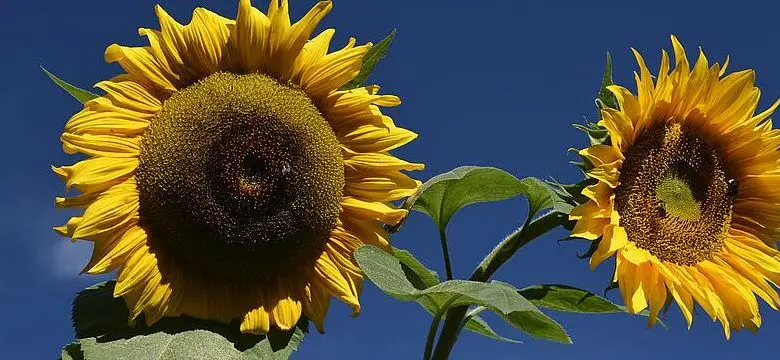 The Hidden Disabilities Sunflower lanyard scheme is an initiative designed to act as a discreet sign that somebody has a hidden disability and requires additional assistance while out in public. Supermarkets Tesco and Sainsbury's have started using the lanyards.
About the Hidden Disability Sunflower lanyard scheme
The scheme was developed by designers, Tabbers Limited, alongside the OCS Group UK, who provide support services to UK airports. It was first launched in 2016 at Gatwick Airport, in which more than 10,000 lanyards have been collected to date.
Now in 2019, it is being successfully introduced to several major UK airports, supermarkets, railway stations and sports venues.
Sainsbury's has been the first supermarket to trial the scheme with 40 stores. Tesco is also trialling the scheme in 15 Hertfordshire stores.
In addition, they are beginning to be recognised at international airports, cinemas, shopping centres and several NHS Trusts.
---
Do you need a face mask exemption card? Buy one NOW on the Disability Horizons Shop.
You can also buy our social distancing lanyard and card to help you stay safe.
---
Which hidden disabilities eligible for a sunflower lanyard?
The types of hidden disabilities that are eligible for a sunflower lanyard include:
autism and Asperger's

learning disabilities 

dementia

mobility problems (e.g arthritis, MS, ME, chronic illness)

visual or hearing impairments

mental health issues.
How does the sunflower lanyard work for people with hidden disabilities?
If you're wearing a lanyard, staff can offer you help but won't know what your individual disability and needs are. Just let them know what they can do.
The support that can be provided with a lanyard includes:
more time at the checkout

packing your bags

speaking face-to-face to allow lip reading

using clear and easy-to-understand language

help with hard-to-reach products

making others aware a person may be struggling or have behavioural issues.
---
Head to the Disability Horizons Shop to buy Covid essentials, including lip-reading face masks, face mask inserts to make breathing easier and extra-thick plastic aprons.
---
Experiences of people with hidden disabilities using the lanyard
The lanyards have been available in supermarkets since February 2019 with many disabled people already benefiting from the scheme. One mother, Nikki Pearson, praised the scheme for supporting her autistic son, Harvey, while shopping.
In a Facebook post, she said: "I love that it is not labelling anyone but it just makes people more aware that it may be why that person is struggling."
She also explained how it helps her son when he might behave in a certain way while shopping. For example, screaming or kicking. "He isn't a naughty child he is just processing and seeing/hearing things we have no idea are even happening."
A customer from Sainsbury's, who is partially sighted and has early-onset dementia, commented on the mum's post: "I did feel a bit stupid having to put on the lanyard and I told my husband I didn't want to wear it, but he encouraged me to.
I went to the petrol station first before going to the supermarket which I would never normally do on my own, but I found the lanyard gave me confidence as I knew people would help me."
Another person commented: "I walked in my local Sainsbury's and got one for my son, no questions asked and they even asked me how many I needed."
How to get a sunflower lanyard for people with hidden disabilities
Simply pick one up in a participating store, airport, station or venue at a customer service desk or at checkout. The lanyards are free, available to keep and you don't need to provide proof of your disability.
Alternatively, you can also purchase one at The Hidden Disabilities Store for 66p plus postage.
Have you got a hidden disability and tried out using a sunflower lanyard when out in public? Share your experiences in the comments box or on Facebook and Twitter.
By Emma Purcell
More on Disability Horizons…