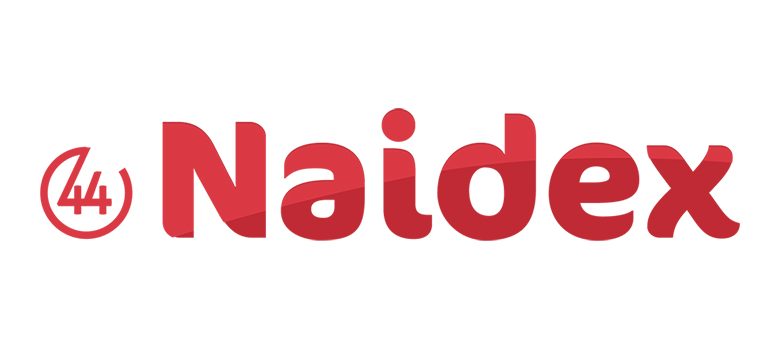 Lifestyle
Home, Design and Build Summit: a step forward for accessibility
In 2018, accessibility is still an issue in the UK and, in fact, the world. Approximately one in five people in the UK have a disability (DLF.com). This means that nearly 20% of the population are affected on a daily basis by accessibility problems, and their lives are improved by access solutions created by our modern society.
Lack of inclusion in our built environment comes as a challenge to many. That's why Europe's leading disability event has decided to address this issue in a bid for positive change.
This year, Naidex will be introducing the Home, Design and Build Summit – an area of the show dedicated to the exploration of accessibility in the built environment. Industry-leading experts will be delivering seminars looking at today's situation and finding the solutions of tomorrow. Here's a look at some of the topics that will be covered at this year's Naidex…
Prioritising accessibility
This year, the British Standards Institution (BSI) has revised the 'BS8300: Design of an accessible and inclusive built environment' – which is a series of standards that aim to make buildings more inclusive.
Access consultant and Naidex speaker Jane Simpson has noted that by doing so, the government has taken a step forward and put an emphasis on making every build project accessible and inclusive from its initial stages. In her seminar, Jane will explain the major changes to the existing BS8300, and the new Inclusive External Environments British Standard, plus what it all means for you.
As part of the push towards increased accessibility in our society, the government has also reinvigorated the Disabled Facilities Grant (DFG). This grant is designed to help disabled people and their families alter their home to allow access, permit the use of all the normal facilities and, where appropriate, to enable a disabled person to provide care for others.
People with a disability who are eligible can receive up to £30,000 to improve the accessibility in their home, something that will be discussed at Naidex by Paul Smith, the founder of Foundation, which oversees nationwide services that help people adapt their homes. By attending these seminars, you can find out for yourself how you can make a house into your inclusive home.
A new wave in accessible architecture
Accessible and inclusive designs have typically been associated with clinical environments and solely functional architecture. This is about to change drastically as a new wave of inclusive architects have emerged to change the way people perceive accessibility.
Inclusive Home founder Vaila Morrison – who will be speaking at the event – believes that accessible designs need to be promoted within home design media, so that both people with and without disabilities can understand the need for inclusive homes, and its possibilities for style.
Architects and designers are now looking to combine functional, safe and inspirational concepts to make homes more attractive to potential buyers. This will, in turn, increase both the well-being of the inhabitants and the property's value, as will be explained by Elaine Hollerhead, the founder of DESIGNATE in her seminar at Naidex. The future of accessibility has never looked so stylish!
 A helping hand from smart technology
The incorporation of technology in our homes has been one of the main trends to emerge from the past few years. We have seen various devices take an essential role in our everyday lives, making themselves completely indispensable.
Smart homes, where a number of devices can be controlled from a phone, are becoming more prominent and are a great independence tool for people with disabilities. Technology incorporated into your home can make everything easier, from systems that help to lock and unlock doors from anywhere in the world, to communicating via telecare devices with loved ones.
In his seminar, Macro Level Smarthome's founder, James Kinsman, will explore the advances in commercial smart home technology. He'll also look at the way in which it can be used to assist with independence by integrating standard equipment, as opposed to requiring expensive custom-designed 'accessible' hardware.
In addition to the advantages for people in their own home, its benefits also span to the healthcare sector. Sensory Guru is a virtual and augmented reality brand, renowned for creating technology that is redefining the boundary between the virtual and physical worlds. It's CEO, Lee Blemings, will be uncovering the advantages that these emerging technologies can have for people with ASD and dementia, living in residential settings.
Naidex 2018
Accessibility is just one of many themes that will be explored at this year's exhibition. Other key topics include employability, travel, the ageing population and personal injury – to name a few.
Naidex provides the opportunity to learn about the latest trends in the world of independent living, speak with the experts, see the latest products and services and meet hundreds of like-minded people over two incredible days. Naidex is more than just an event – it is bridging the gap towards inclusion.
You can register for your FREE Naidex ticket now.
Disability Horizons at Naidex 2018
JOIN US at Naidex 2018! We'll be at stand 10260 and would love to meet you. Come and introduce yourself and ask us any questions you have. We'd also love to know your ideas for the site and our articles, so please do drop by.
We'll also be around to have a drink and chat with you all on the first day Naidex is open, Wednesday 25th at 6pm. Keep an eye on the DHorizons Tribe to find out the location.
By Naidex
Check out…