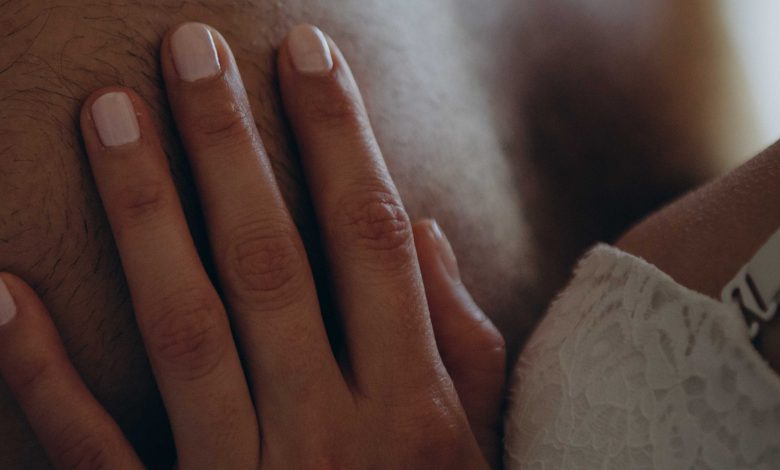 There seem to be a million and one 'mind-blowing' sex positions that, along with having some seriously strange names, promise intense orgasms. Unfortunately, many of them seem to require a level of strength, balance and flexibility not often seen outside of an acrobatics competition.
For people with physical disabilities, in particular, it might feel that an adventurous sex life, or even sex at all, might feel out of reach. But that simply isn't true. That's why we've asked The Pleasure Garden to guide you through sex positions for people with disabilities that may open your eyes and even give you some new ideas to try!
The first thing to highlight is that there is no right or wrong way to have sex. Sex education and the media seem to suggest that the only sex worth having is penetrative or PIV (penis in vagina) sex. This just isn't true – and is also completely heteronormative!
Sometimes our bodies aren't going to fit together in a way that makes penetrative sex possible. Our physical limitations, energy levels or pain might make certain sexual acts difficult or just not enjoyable.
Instead, the best sex position are the ones that allow you and your partner to enjoy each others' bodies in a way that is pleasurable, fun and comfortable.
This might involve 'traditional' PIV sex, but it equally might not. There are so many other ways to enjoy each other: oral and anal sex; penetrating a partner with your fingers; using sex toys or simply enjoying intimate cuddles, touch or massage.
Partner on top
In a 'partner on top' position, one person sits or lies on their back and the other either lies between their spread legs or straddles their lap. Being in a lying down position can be great if you get fatigued easily or have limited mobility.
However, lying flat is not always the best or most accessible way to do things, particularly if you have back or hip pain. Using pillows to support, lift or stabilise your body is a great way to stay in a comfortable position for you.
Using a pillow beneath your knees can help relieve strain on your back and gives your partner a deeper angle to grind against.
If the partner lying down is a woman, placing pillows beneath her hips can create a better angle to access their genitals. It also can provide a boost to g-spot stimulation during penetration – more comfortable and more pleasurable all in one!
Normal pillows can help, but it might be worth checking out a purpose-made position enhancers. The designs by brand Liberator are top-class, especially its versatile wedge and ramp.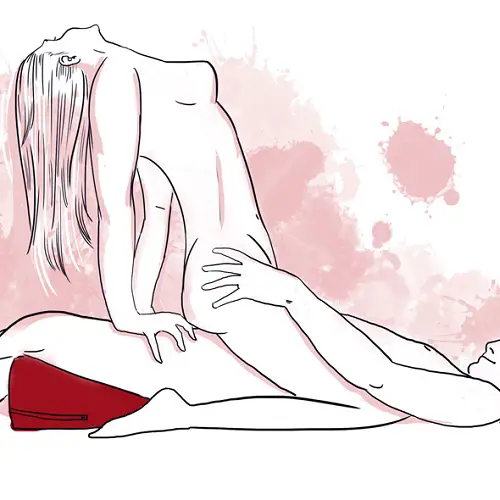 These are specially shaped pillows designed for use during sex. They are comfortable but firm and don't squish or change shape under bodyweight. They also have washable covers over a waterproof layer, which makes cleaning up body fluids or lube super easy.
If you find that keeping your legs open during sex is difficult, you can try bringing one or both legs up against your partner's chest or hook it or them over their shoulders. The partner on top can then help stabilise and support with their arms on your legs or hips. This can get tiring, but the addition of a sling might really help.
The Sportsheets Sex Sling consists of a comfortable strap that goes behind your neck and loops around your feet. It can help you to sustain a spread-legged or legs-in-the-air position without worrying about straining or tiring your muscles.
Rear entry
Sex from behind or 'doggie style' is great fun. It can feel a bit naughtier than 'missionary'-style sex, and penetration can feel deeper. This position can also allow the partner being penetrated easy access to their genitals for additional stimulation.
There are all sorts of combinations of positions that can make rear-entry sex work for you. You can use furniture, such as leaning against the edge of a bed, or with a wedge under your belly to support your body.
The rear partner can stand, kneel or even sit behind – particularly if they are planning to use their hands, toys or tongue.
Sex from behind also doesn't require the partner being penetrated to open their legs as much as with the 'partner on top' position, so can be a great choice if you have limited mobility or pain in your lower body.
In rear-entry positions, both partners can create movement and thrust. If this kind of movement is challenging, or you have issues with stability, a waist strap, such as this doggie strap, might be worth exploring.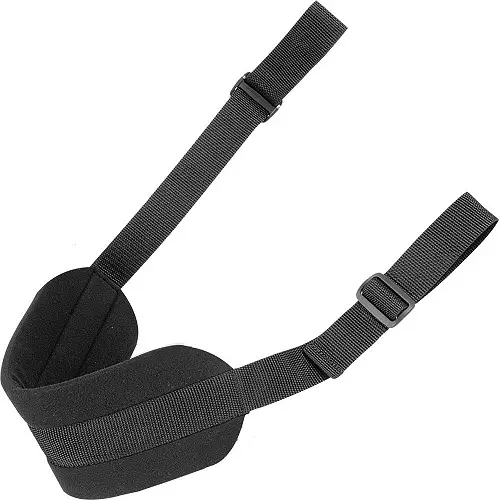 This padded strap goes around the hips and is held by the penetrating partner. They can use it to provide support or generate thrust with their upper body and arms. It can help you to both stay connected and enjoy deep and vigorous penetration securely.
It is also an excellent position in which to explore anal play. If this is something you want to try, remember to take your time, relax and use lots of lube. For the first time, starting with a small butt plug or dildo is great way to go.
Side by side
Side-by-side positions can offer a fabulous, low impact and highly intimate experience. Try experimenting with positioning either face-to-face, facing the same direction (essentially spooning) or lying perpendicular (think doggie style, but lying on your side). Getting in just the right position might take some adjustment. Take your time to find what works for you.
Side-by-side positions tend not to involve lots of wild thrusting, so can be particularly suitable if you have restricted mobility or fatigue. Grinding or rocking can, instead, deliver delicious sensations and often lead to a slower building, longer-lasting session.
They are also very intimate positions. Plus, they can give you close contact and easy access to your partner's genitals and other erogenous zones, such as the nipples, neck and face.
If you are finding that this position is comfortable but lacks a little power, it can also be great for introducing a vibrator for extra stimulation. And these toys are not just for clitoral stimulation – vibrators feel great when used on the penis and all over the body.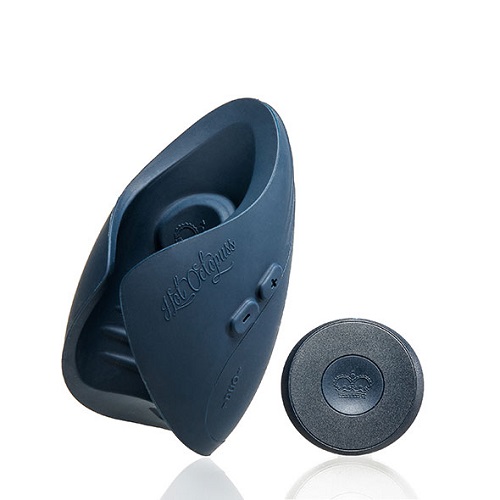 The Hot Octopus Duo has actually been specifically designed to be used by two partners at once. The wings surround the penis, directing vibrations to the shaft and the back also vibrates, providing stimulation to the other partner.
Finding the right sexual positions for you and your partners might take some time. Explore, experiment and, most importantly, have fun.
If you would like to find out more information or get advice on other products that might help you to make your fantasies come, visit us at Pleasure Garden. We are always happy to offer tips and suggestions!
By The Pleasure Garden
More on Disability Horizons…