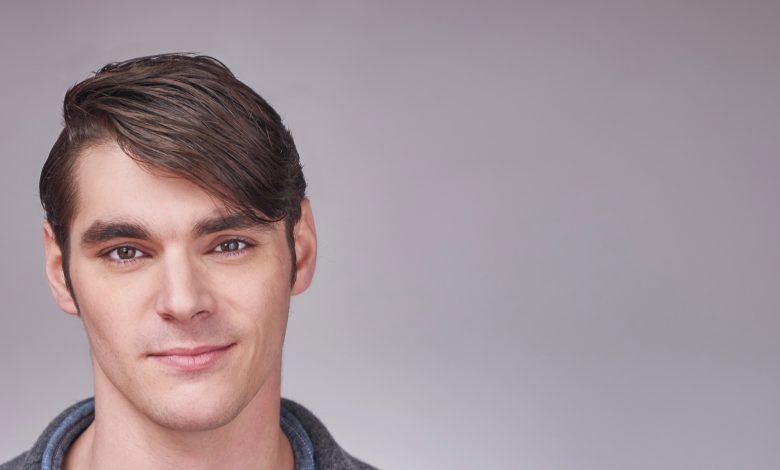 Roy Frank (RJ) Mitte is a 27-year-old American actor and disability campaigner with cerebral palsy. He is best known for playing Walter White Jr. in the television series Breaking Bad. Our writer, Emma Purcell, had the opportunity to speak to RJ Mitte about his acting career and disability campaigning.
RJ Mitte was diagnosed with a mild form of cerebral palsy as a toddler. His character, Walter Jr., in Breaking Bad, also has cerebral palsy, but uses crutches and has a partial speech impairment, which RJ doesn't.
Although RJ Mitte is most well-known for his role in Breaking Bad, he's also appeared as an extra in Hannah Montana, a recurring character in the TV series Switched At Birth and most recently, in the comedy-drama Now Apocalypse. 
As well as being an actor, RJ Mitte has been campaigning to change perceptions and stereotypes around disability. He is particularly passionate about disabled actors auditioning for non-disabled roles in the television and film industries.
RJ Mitte didn't have a straightforward childhood, but not because of his disability. He was adopted as a child but didn't know until his step-brother told him at the age of eight.
He also spent his teen years as the breadwinner after his father left and his mother became paralysed for six years shortly after the birth of his sister, Lacianne Carriere.
Find out more about RJ Mitte's life, career and plans for the future.
RJ Mitte's disability and family
What type of cerebral palsy do you have and how does it affect you on a daily basis?
I have spastic cerebral palsy. It affects motor skills and, for me, has primarily impacted my left side. For the most part, I have complete control over myself, which many people with cerebral palsy don't.
Through years of occupational, speech and physical therapy, I feel like I have mastered my version of cerebral palsy.
What was it like growing up with cerebral palsy?
It was challenging, but I never saw it as a difference. It's something I have lived with my whole life, so I knew nothing else. When I went to school, I discovered I was 'abnormal' compared to most of the other kids. But for the most part, I believe I grew up with a very normal life.
Do you know why your parents adopted you and have you ever known your biological family?
My mother had ovarian cancer and my father had his own medical issues as well, so they thought it was best to adopt. I have no connection with my biological family and no desire to find them.
RJ Mitte as a disabled actor
How did you first get into acting?
I got into acting via my sister. She was scouted at an amusement park in Texas for a role being cast as a young Lucille Ball, as she has bright red hair and was perfect for it. That brought us to L.A and an agent offered me some background work. The rest is history.
Have you ever thought about collaborating with your sister Lacianne Carriere on a project?
Absolutely, if it's the right project, at the right time. We have a couple of scripts written, and possible roles were offered to us previously, but none have stuck out.
She's also an aspiring singer, so I have been helping her along the way with that as well.
RJ Mitte as Walter Jr. in Breaking Bad
How did you get the role of Walter Jr. in Breaking Bad?
I auditioned a total of five times – four in L.A, then once in New Mexico, and I was living in L.A at the time. It wasn't easy as my sister was working on something for Universal. But I'm so glad I did it – the break changed my life forever.
Was Walter Jr. already scripted to be disabled before you got cast?
Walter Jr. was based on a real person who had cerebral palsy. Vince Gilligan, the creator of the show, was inspired by a friend he had in college and that became the inspiration behind Walter Jr..
Is your cerebral palsy similar to Walter Jr.'s?

Yes and no. In many ways it is, but every person with cerebral palsy is unique in the way their body expresses their symptoms. There are no two people who have the same type of cerebral palsy or experiences with it.
What was your favourite moment when filming Breaking Bad?
I think it was when Walter Jr. stepped up for his mother. It was a pivotal moment for his character and solidified his disbelief of what his father had done.
RJ Mitte's other acting roles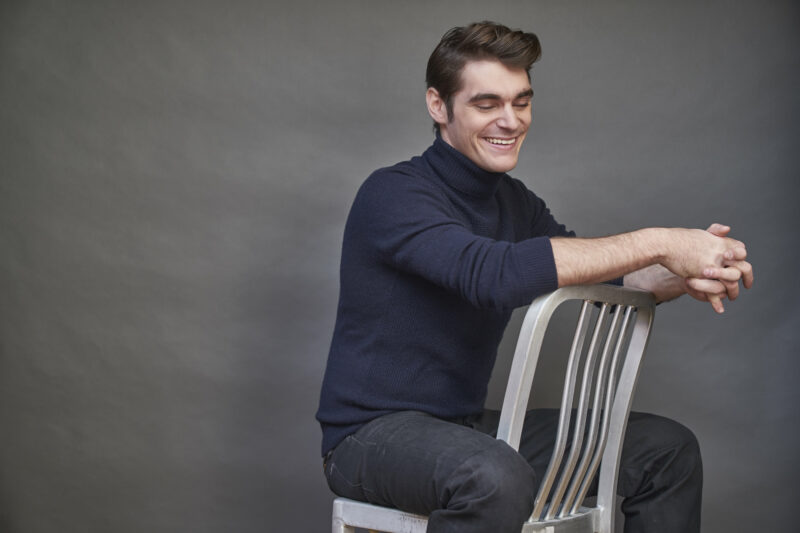 How did you get to appear as an extra in Hannah Montana?
I was living in L.A and starting working as an extra to help my family financially. My first job was actually Hannah Montana. I did the whole first season and, after that, I was booked for Breaking Bad.
Tell us about the TV comedy-drama Switched At Birth and your character Campbell Bingman?
Switched at Birth is about two sisters who are switched at birth. My character falls in love with one of the sisters, Daphne Vasquez.
A kind of love triangle ensues, but Campbell works at the same hospital with Daphne – portrayed by deaf actress Katie Leclerc. My character also happens to be a wheelchair user, and Katie's character is deaf, so they relate to each other well.
Have you got any plans for future acting roles this year?
I have a few plans for a couple of movies in the works this year and into 2020. Some of them are still up in the air at the moment, but I work year-round doing appearances and speaking engagements, so there's never a dull moment.
I promoted an Australian film this summer, called Standing Up For Sunny, that should be coming out soon. In the film, I play a guy with cerebral palsy who is isolated but finds himself and love through stand-up comedy.
I'm also going to be starring in the film Triumph with Oscar-nominated actor Terrence Howard. My character is a loved-up teen with cerebral palsy who goes to great and amusing lengths to make his classmate notice him.
RJ Mitte's disability campaigning
You've been campaigning for disabled actors to be allowed to audition for non-disabled roles. How is campaigning going and have you seen much change yet?
I have seen a big change in the acting community with regards to inclusion and diversity. There's still a long way to go, but more people than ever before have been given a voice and access to roles.
There are many different communities still needing help, so I urge everyone to get involved and do your best to listen to everyone's voice advocating for change.
There has been controversy over non-disabled actors playing disabled roles despite some characters, such as Eddie Redmayne as Stephen Hawking in The Theory of Everything. What are your thoughts on this debate?
There is a big hole in the industry when it comes to having access to auditions and playing any role, let alone having a disability and seeking those roles.
We need to work on making more effort toward diversity in casting. People need to look outside the box for individuals that truly embellish a role, not just fill it.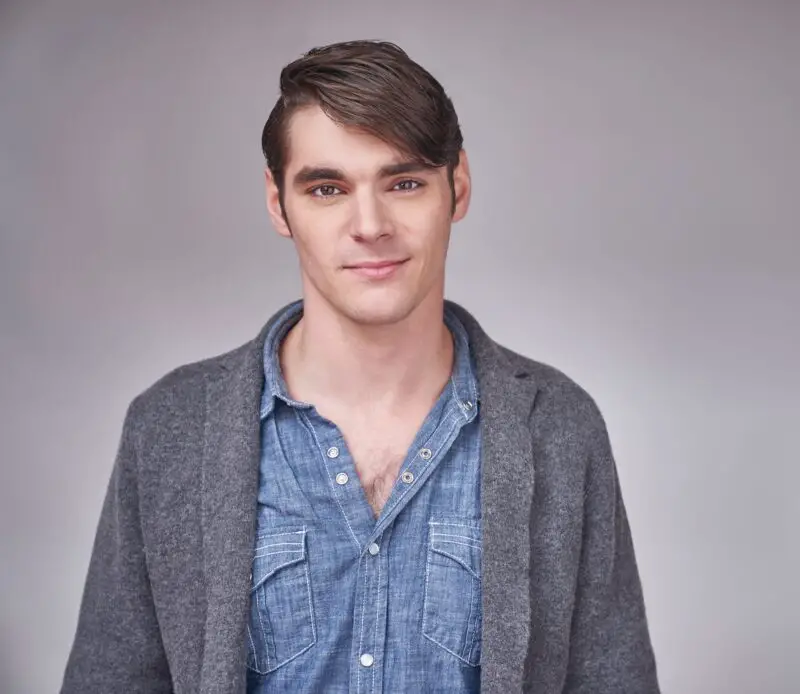 What advice would you give to other disabled people pursuing an acting career?
Like any profession, if there's a career you want, go after it wholeheartedly. Don't let the perception of your barriers limit what you can and can't do. 'Can't' is a mindset, and you have to make the decision to change that.
You can follow RJ Mitte on Twitter @RjMitte
By Emma Purcell
Check out more of Emma's work by visiting her blog Rock For Disability.
More on Disability Horizons…