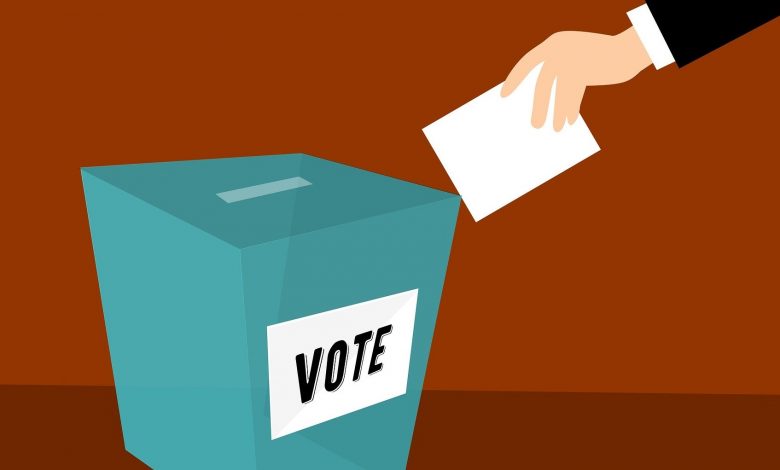 News
General Election 2019: what disability policies are the other six UK parties pledging?
Ahead of the 2019 General Election, we recently went through the three main parties' manifestoes – Conservative, Labour and Liberal Democrats – to unearth all of the policies that will support or affect the lives of disabled people.
Now our writer, Emma Purcell, has gone through the six other political parties' manifestoes – Green, UKIP, Brexit, SNP, Plaid Cymru and DUP – to find out what disability policies they are pledging. A majority of these pledges focus on just health, social care and benefits.
Please NOTE that the below are the claimed policies/commitments from each party, as stated in their manifestos, and don't include any analysis, assessment or opinions of them.
Green Party manifesto 2019
Health
Increase funding for the NHS by at least £6 billion each year, until 2030.
Focus funding to enable the construction of new community health centres, bringing health services closer to people's homes.
Focus funding to enable major improvements to mental health care to truly put it on an equal footing with physical health care.
Enable medical scientists to conduct research on psychoactive drugs to develop new treatments for mental and physical illnesses.
Benefits
Transform the social welfare system by phasing in a Universal Basic Income (UBI), where disabled people will receive an additional supplement to this.
Continue to pay a full Carers Allowance to carers, on top of the UBI payment. This means that a full-time carer would continue to receive their £3,200 Carers Allowance, plus £4,630 in UBI payments a year.
Education
Create a fully inclusive education system, where children with special education needs are able to access their local school and are fully supported in that school. This means ensuring accessible buildings, an inclusive curriculum and the provision of specially trained teachers across the school system. Specialist schools will be retained, for when children and parents would prefer that option.
Transport
Fund local authorities to improve the appearance and facilities of bus stops, bus stations and train stations, which will include ensuring full accessibility for disabled people.
Equality
Introduce a legal right to independent living for disabled people, overseen by a National Independent Living Support Service. This service will support and empower disabled people who choose to live independently.
Fully embed the UN Convention on the Rights of Persons with Disabilities (UNCRPD) into law, meaning that the unacceptable practices of compulsory treatment, chemical and physical restraint, isolation, and seclusion are made illegal in the UK.
Read the full Green Party manifesto 2019. There are also accessible formats of the Green manifesto in easy-read, audio and BSL.
UK Independent Party (UKIP) manifesto 2019
Health and social care
Prioritise training of British doctors, nurses, midwives and paramedics.
Scrap hospital car park charges.
Increase social care funding by £2 billion per annum to pay for additional residential, nursing and home care services.
Introduce practical policies to improve the delivery of mental health services and increase mental health funding by £500 million per annum.
Benefits and employment
End the unfair ATOS-style work capability assessments and replace it with a system using qualified medical practitioners.
Commit to protecting the rights of disabled people and support their inclusion in the workplace.
Scrap the bedroom tax.
Read the full UKIP manifesto 2019.
Brexit Party manifesto 2019
Health and social care
Keep the NHS a publically-owned service.
Introduce 24-hour GP surgeries to relieve the strain in A&E departments.
Read the full Brexit Party manifesto 2019. For those with learning disabilities, there is an easy-read version of the Brexit Party manifesto.
Scottish National Party (SNP) manifesto 2019 (Scotland)
Health and social care
Plan for frontline health spending that will exceed £15 billion by 2021/22.
Read the full SNP manifesto 2019.
Plaid Cymru manifesto 2019 (Wales)
Health and social care
Plan to train 1,000 doctors, 5,000 nurses and 100 dentists for the Welsh NHS.
Provide a 5% increase in mental health expenditure every year for the next decade.
Create a Community NHS Rehabilitation Service bringing together GPs, physios, occupational health therapists, district nurses, mental health counsellors and patient advocates, who will be responsible for follow-up treatment and support from other services, such as social care.
Introduce a Patients' Rights Charter to specify minimum standards of service for patients, including maximum waiting times before patients receive treatment.
Read the full Plaid Cymru manifesto 2019. There are also accessible versions in BSL and easy-read.
Democratic Unionist Party (DUP) manifesto 2019 (Northern Ireland)
Health and social care
Create a Royal Commission, drawn across parties and constituent parts of the UK, to be appointed to produce proposals for supporting and sustaining a modern social care system. It would report within 18 months of the new Parliament meeting.
Develop next-generation healthcare by implementing Bengoa and investing in new services, GPs and health staff, tackling waiting lists, embracing AI and new technology and prioritising prevention.
Create a new future for mental health services by boosting prevention, leading on trauma and increasing investment to transform services.
Read the full DUP manifesto 2019.
General Election 2019
Visit our article on Conservative, Labour and Liberal Democrats to discover what their disability policies are.
If you would like to know who is standing in your local constituency, visit Who Can I Vote For? And enter your postcode in the search bar.
Remember: When choosing which party to vote for, also consider their other key policies including Brexit, economy, environment, crime, taxes, investments, defence and local authorities.
The UK General Election takes place on Thursday 12th December 2019 7 am – 10 pm.
 By Emma Purcell
 More on Disability Horizons…