With the 46th edition of Naidex fast approaching, Naidex gives you the lowdown on what the event has to offer. Hitting the halls of Birmingham's NEC on the 17th and 18th March, Europe's most established event dedicated to the disability and independent living industries will be boasting 400 world-class suppliers and 300 inspirational seminars. Find out why you won't want to miss the event.
UPDATE: Naidex 2020 has been rescheduled to 15th and 16th September 2021 due to coronavirus. Read our news story to find out more.
Get your tickets to attend Naidex NOW – they're completely FREE.
If free tickets, extraordinary suppliers and incredible seminars don't convince you alone, we've compiled below 8 reasons why you must attend this year's event.
1. Try the latest mobility products before you buy on the Mobility Test Track
The TGA-sponsored Mobility Test Track allows visitors to try out a large variety of mobility scooters and powerchairs before you buy. It ensures you won't waste your money on a product that's not right for you.
The track – seen in the image at the top – includes various artificial off-road terrains, ramps, and obstacles.
The track is always brimming with activity and excitement as attendees gather to see for themselves the present and future of mobility technology.
2. State-of-the-art product launches and big-name suppliers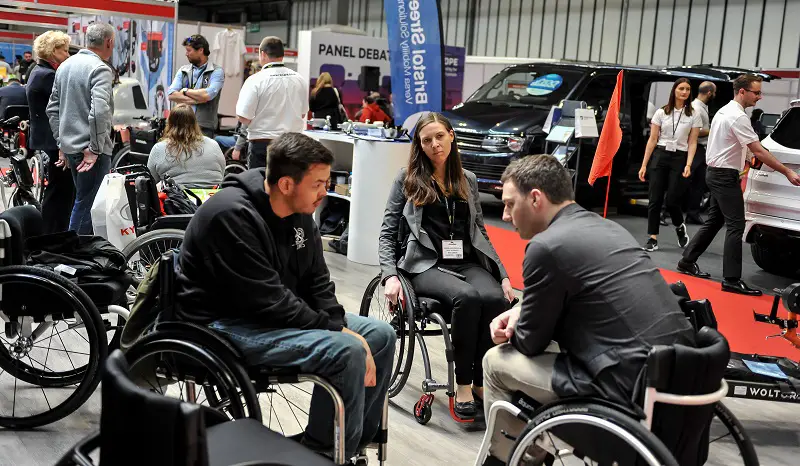 Be the first to witness the latest product innovations set to hit the industry. The products at Naidex are a look into the future of disability living aids and independent living – all designed to make your life easier.
You could be the first to interact with or even purchase these life-changing products before they reach the mass market.
Each business or organisation at the show will be showcasing their most innovative products, services and solutions.
It will include huge names, such as Kymco, Invacare and TGA. Where else can you get such an assortment of key suppliers under the same roof?
3. Listen to seminars and panel debates that'll leave you empowered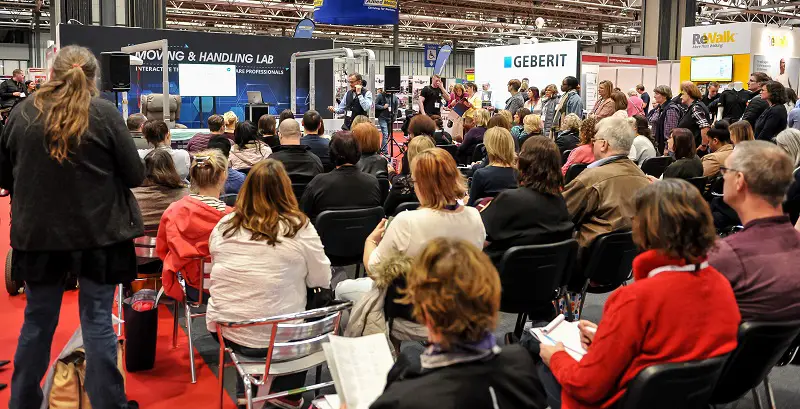 Through our seminars at Naidex, you'll get a huge array of tips, advice and strategies to move forward in whatever direction you want to go.
With our keynote speakers and inspirational talks, you will learn from renowned names from Microsoft, Sainsbury's, the BBC and more.
In our Panel Theatre, we'll also host a variety of discussions and debates around the current topics that are affecting disabled people today.
You can gain expert advice on topics such as employment, mobility, digital healthcare and disability blogging and have all your questions answered.
Read our previous article to find out exactly who will be speaking at Naidex, as well as how to get to the event.
5. Benefit from exclusive discounts you'll never see again
Big businesses bring fierce competition, and exhibitors have gone all in to provide you with the best deals possible.
You can expect special discounts on the products and services available at the event, so make sure to speak with exhibitor representatives to find the best deal best suited for you!
5. Try out a new sport in our Live Sports Arena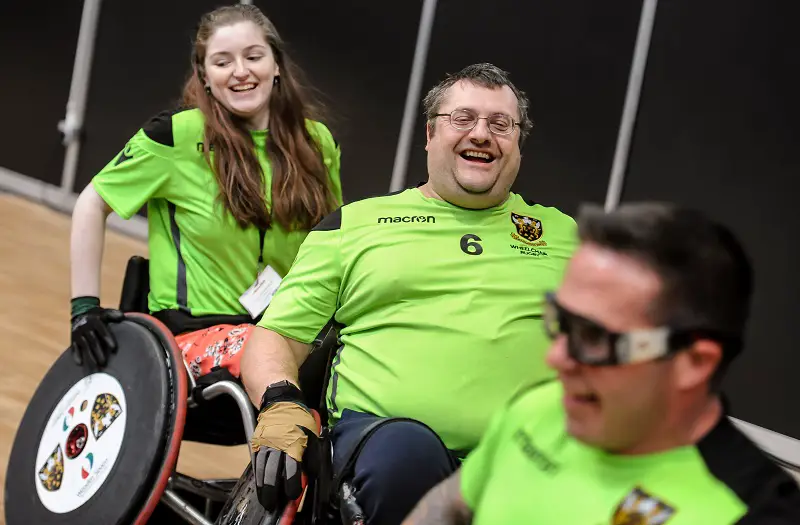 Inclusion and interactivity are the main focus of the Live Sports Arena. It's an Arena specially created for visitors to try their hand at a wide range of activities.
Brought to the exhibition by some of the biggest sports associations, you can find your next passion and unlock the sportsperson in you!
6. Join the Naidex community and network with like-minded individuals
With 45 previous editions of Naidex, a tightly-knit community has grown. It includes people living with a disability, carers, healthcare professionals, and decision-makers in companies in the disability and independent living industry.
They not only attend the event each year but strive to help each other make a difference.
You can also meet the Disability Horizons team at the event – just head to stand N114.
7. Innovative solutions for children on the Junior Trail
Naidex 2020 is seeing the launch of a brand-new trail exclusively dedicated to children with disabilities – Naidex Junior.
It is designed to help highlight those exhibitors who provide the latest innovations, advanced technology and informed professional advice specifically for disabled children.
8. All of the above at Naidex for FREE!
Yes, you read that right. We may have mentioned it before but it has to be reiterated. Tickets to attend Naidex are FREE, so with all of this on offer, why wouldn't you grab yours now at naidex.co.uk?
By Naidex
More on Disability Horizons…