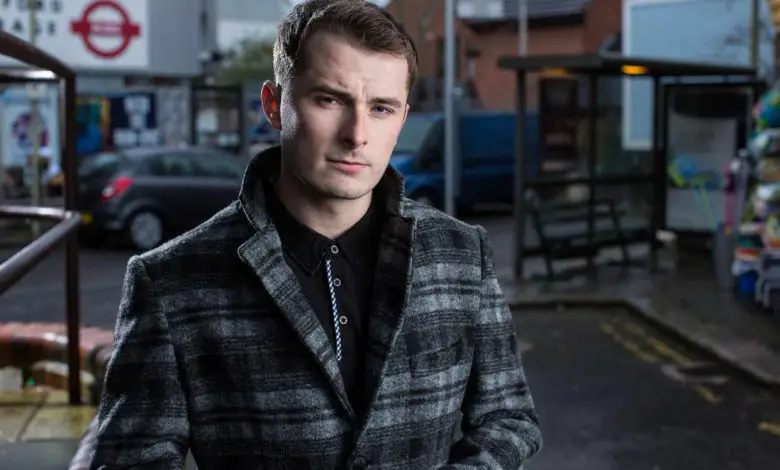 The BBC soap opera Eastenders has begun a new storyline that explores what it's like coming to terms with hearing loss and living as a deaf person, following character Ben Mitchell's hearing loss.
Ben Mitchell's hearing loss storyline
Ben Mitchell, played by Max Bowden, has been partially deaf since childhood after catching meningitis. But, following a head injury in a boat accident on the River Thames, his hearing loss deteriorates further.
As part of the storyline, the programme will be making audio changes so that viewers can hear the muffled sounds that Ben would, giving audiences a better understanding of what it is like to live with hearing loss.
Eastenders casts actress with hearing loss to play a deaf character
As Ben learns to cope with his hearing impairment, Albert Square will welcome a new deaf character called Frankie, played by deaf actress Rose Ayling-Ellis.
Rose has appeared in a few short films including Almost, Reverberations, The Quiet Ones and The End. She also featured in a cold war mini-series called Summer of Rockets and has made an appearance in BBC medical drama Casualty.
Rose said: "I am so excited to be joining the cast of Eastenders and I am equally proud to be one of the first deaf actresses to be part of this iconic soap. I can't wait for everyone to meet Frankie!"
Ben is put in touch with Frankie to gain give advice and support on how to come to terms with his hearing loss and live an independent life as a deaf person.
A soap insider said: "Ben's life is going to be turned upside down but, thanks to Frankie, he gets some unexpected help."
Writing and researching the hearing loss storyline
The idea – which will be depicting the experiences and challenges that deaf people have on a daily basis – was pitched by Eastenders writer Charlie Swinbourne, who is also deaf himself.
He said: "Being deaf myself, and a fan of the show from an early age, I've always looked out for Ben Mitchell's character because he was the one who wore hearing aids!"
I wanted to explore how losing more of his hearing affects Ben, as well as how it makes him see the world – and his deaf identity – a bit differently as time goes on."
The production team at Eastenders has been working closely with hearing loss experts and The National Deaf Children's Society, to ensure the story is as accurate as possible.
The Society's Participation Manager, Rosie Eggleston said: "From my work with so many deaf young people up and down the country, I've heard time and time again how demoralising it is for them to never see themselves, their stories or their life experiences reflected in the TV programmes they love."
This major new storyline on EastEnders could turn that on its head, and it's an important step towards making deaf people's lives more visible and better understood."
You can watch Eastenders on BBC One every Monday, Tuesday, Thursday and Friday. You can also catch up on it on BBC iPlayer.
Coronation Street highlights the bond between mother and her deaf baby
The ITV soap Coronation Street has also begun a storyline looking at hearing loss. Gemma Winters (played by Dolly-Rose Campbell) and Chesney Brown (played by Sam Aston) are parents to quadruplets. One of the babies, their son Aled, is born deaf.
Corrie sees Gemma tackle the issue of parents bonding with their baby knowing they can't hear, along with the guilt that goes with it.
You can watch Coronation Street weekday evenings on ITV1 and can catch up on the ITV Hub.
Have you been watching the hearing loss storylines on Eastenders and/or Coronation Street? Do you think the shows are portraying deafness accurately so far? Share your thoughts in the comments box or on Facebook and Twitter.
By Emma Purcell
More on Disability Horizons…